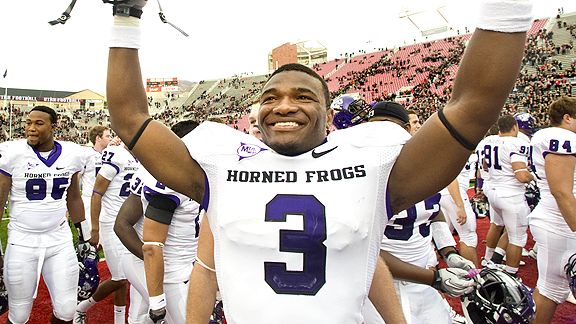 Douglas C. Pizac/US Presswire
Tejay Johnson
Safety | TCU
It's not true that Tejay Johnson played at TCU with Sammy Baugh. It just seems that way. The senior free safety will make the 38th start of his career in the Rose Bowl, concluding a season in which he has been the best defender on the nation's best defense.
Johnson, playing center field, made 58 tackles and led the Horned Frogs by forcing six turnovers. He also returned one of his three interceptions for a touchdown.
It's no coincidence that TCU has led the nation in total defense in each of Johnson's three seasons as a starter.
-- Ivan Maisel