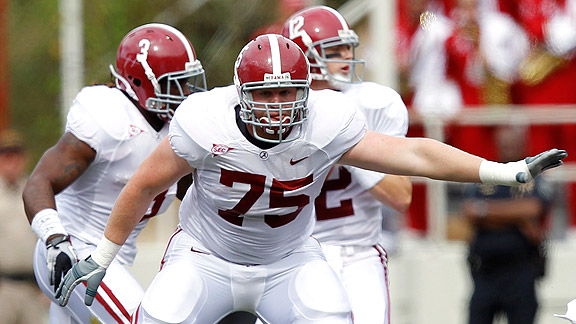 Joe Robbins/Getty Images
Barrett Jones
Guard | Alabama
Jones, a sophomore from Memphis, Tenn., returned to the starting lineup in the Capital One Bowl on New Year's Day, and Alabama looked like one of the country's best teams again.
Jones missed the Crimson Tide's last two regular-season games because of a high ankle sprain, but he helped them demolish Michigan State 49-7 at the Florida Citrus Bowl.
With Jones and his fellow linemen dominating the Spartans' defensive front, the Crimson Tide gained 546 yards of offense, including 275 rushing yards. Alabama ran for six touchdowns, a school bowl record.