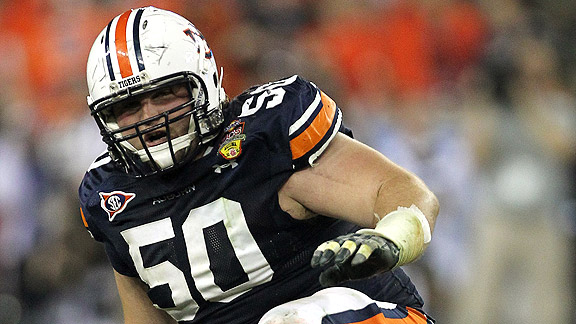 Matthew Emmons/US Presswire
Ryan Pugh
Center | Auburn
Moments after No. 1 Auburn defeated No. 2 Oregon 22-19 in the Tostitos BCS National Championship Game on Jan. 10, a reporter asked Tigers center Ryan Pugh if he saw tailback Michael Dyer's two long runs to set up a winning field goal on the game's final play.
"Yeah, he ran behind me both times," Pugh said.
With Oregon's defense containing Heisman Trophy winner Cameron Newton for most of the game, Dyer and Auburn's offensive line took control in the second half. Dyer ran for 143 yards, and the Tigers controlled the ball for nearly 33 minutes.