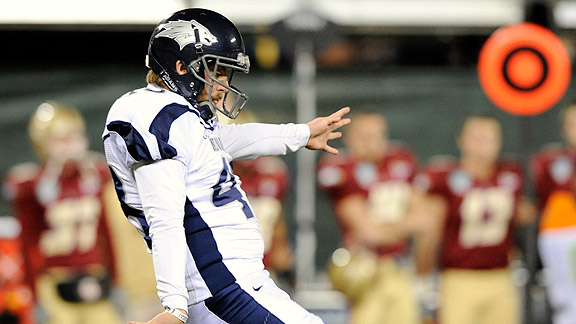 Bob Stanton/Icon Smi
Brad Langley
Punter | Nevada
Was there a more anonymous player in college football this season than Nevada's punter? The Wolf Pack punted only 30 times in 13 regular-season games, the lowest per-game total among FBS teams.
But Langley produced his best performance in his final college game, averaging 43.4 yards on seven punts in the Wolf Pack's 20-13 victory over Boston College in the Kraft Fight Hunger Bowl on Jan. 9.
Langley, a senior from Antelope, Calif., pinned the Eagles inside their 20-yard line five times during the defensive struggle. The Eagles started three possessions inside their 10 after Langley's booming punts.