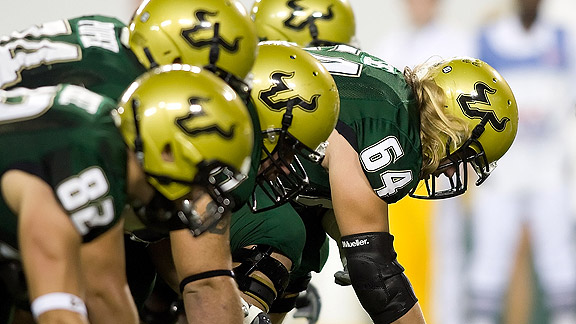 J. Meric/Getty Images
Jake Sims
Offensive tackle | South Florida
During the regular season, Clemson defensive end Da'Quan Bowers ravaged offensive tackles with his explosive pass-rushing skills, finishing with an FBS-high 15½ sacks.
For 60 minutes in the Beef 'O' Brady's St. Petersburg Bowl on New Year's Eve, Sims and his teammates nearly stonewalled him.
Bowers, a potential top-five pick in this spring's NFL draft, was held without a sack for only the second time in 11 games in 2010. Bowers finished with six tackles and one tackle for loss, but Sims mostly kept him away from Bulls quarterback B.J. Daniels.