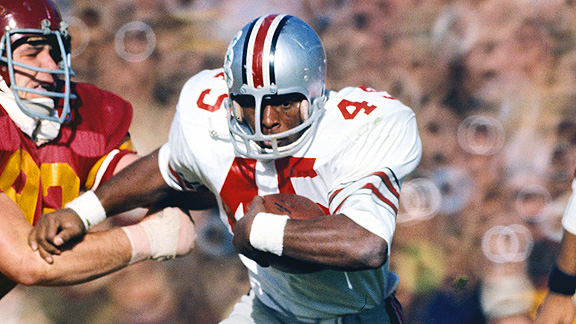 George Long/Getty Images
1. Archie Griffin
Running back | Ohio State
Some 36 years after establishing his own unique club, he remains its only member -- a two-time winner of the Heisman Trophy.
His legend began almost immediately, breaking the school rushing record with 239 yards in his second game. Griffin became the only player to lead the Big Ten in rushing three straight seasons. He finished his Ohio State career with 5,589 rushing yards, at the time an NCAA record.
That total would nearly double the 2,808 yards Griffin managed in his entire NFL career. Seven years in the NFL is pretty good for a running back, but nothing special for a college folk hero.
-- Pat Forde