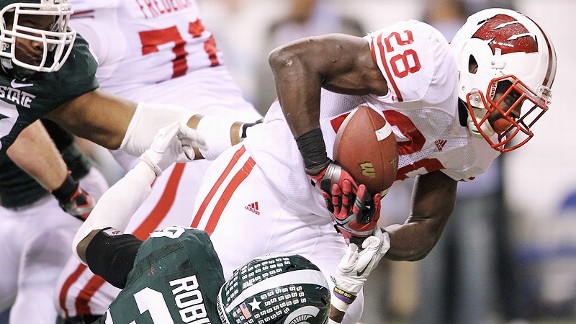 Andy Lyons/Getty Images
Montee Ball
Running back | Wisconsin
"Moneyball" was a hit book and film about the use of statistics in baseball. Montee Ball had a blockbuster 2011 with some historic stats in college football.
The Badgers junior leads the country with 1,759 yards and an astonishing 38 touchdowns, one shy of Barry Sanders' single-season record. And his numbers would be even better if he hadn't sat out so many fourth quarters of Wisconsin blowouts.
With merely an average day in the Rose Bowl, he'll break Sanders' record and reach 40 touchdowns on the season. All this "MoneyBall" does is cash in scores.
-- Brian Bennett