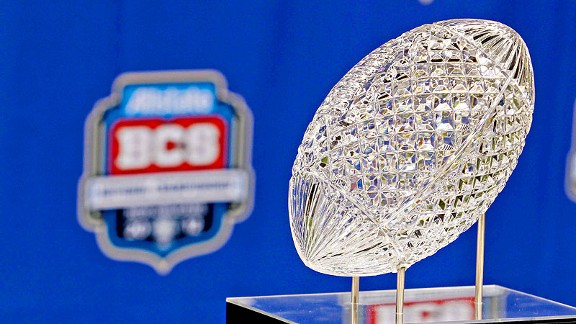 Derick E. Hingle/US Presswire
Magnificent Seven
Can the SEC make it seven BCS national championships in a row?
Alabama and LSU, which played in last season's BCS National Championship Game, are going to be back in the hunt for another national title in 2012, at least according to the ESPN Power Rankings, which represent voting by 20 of ESPN's college football analysts, columnists and reporters.
The Crimson Tide, who defeated the Tigers 21-0 in the title game, are one of six SEC teams in the ESPN Power Rankings. The Big 12, which like the SEC gets bigger this season, also has six teams included in the rankings. -- Mark Schlabach
Editor's note: The rankings will be revealed throughout the week.