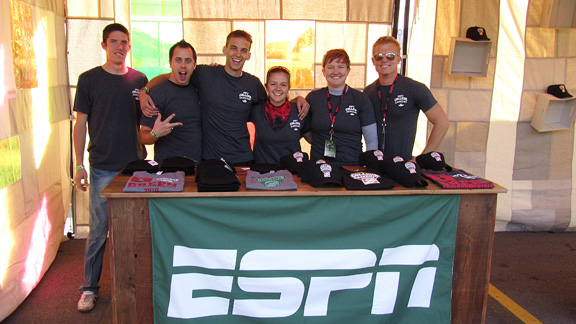 credit
Eco Challenge
Every week our ESPN College GameDay Goes Green Crew travels with the show to reduce our impact on the environment.
We set up recycling for our crew and for the fans who come to watch the show. We encourage buying snacks in bulk, and in reusable/recyclable packaging. We have a tent in the tailgate lot for our Replay Store, where we trade fans ESPN gear for bags of bottles and cans. And we tour the school to find out what they are doing to help the environment.
This site is a collection of the coolest things we have discovered at universities all over the country. Be sure and tell us what you think, and if you have any ideas from your school!