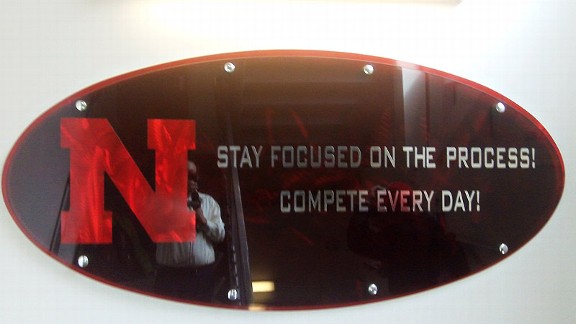 Adam Rittenberg/ESPN.com
Big Red Reminders
As Nebraska players walk down the stairs leading to their practice fields, they're greeted with a shiny sign that contains two phrases: "Stay Focused on the Process!" and "Compete Every Day!"
The first reminds them to embrace the gradual evolution every team goes through, rather than looking too far ahead at the next opponent or the next season.
The second phrase reminds them competition never takes a rest and letting up has consequences.
Players see the sign before and after every practice, and they also pass it on their way to the field at Memorial Stadium for home games. Coach Bo Pelini often repeats the two messages to players in practice. -- Adam Rittenberg