Customize ESPN
College Football Podcasts
Penn State avoids upset on game's final play.
Trace McSorley finds Juwan Johnson for a 7-yard touchdown as Penn State escapes Iowa with a win.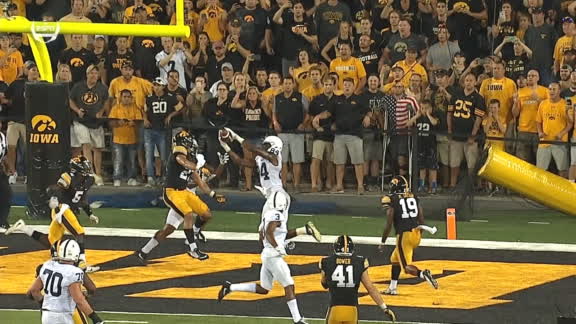 Saturday's Top Plays
Kentucky comes up short, falls to Florida (again).
Austin MacGinnis misses a potential game-winning 57-yard field goal, and Florida beats Kentucky for a 31st straight time.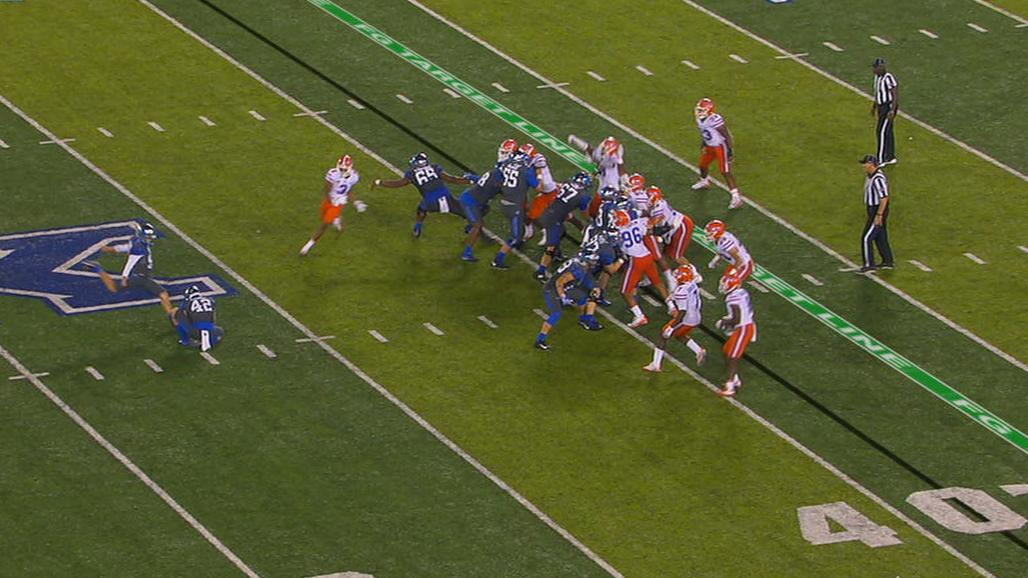 TCU silences the Oklahoma State faithful.
The Horned Frogs emerge victorious in a battle of Big 12 unbeatens, upsetting the Cowboys in Stillwater.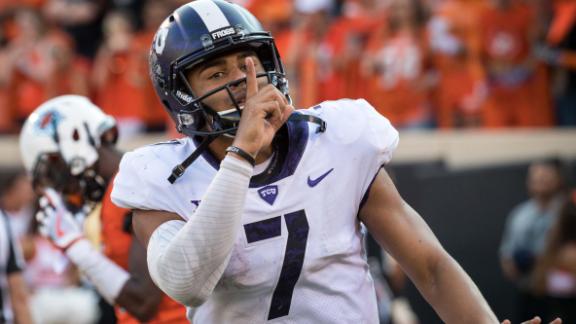 NC State
NCAAF
NC State player spits on Florida State logo.
Bradley Chubb punctuates NC State's upset win over Florida State by spitting on the midfield Seminoles logo.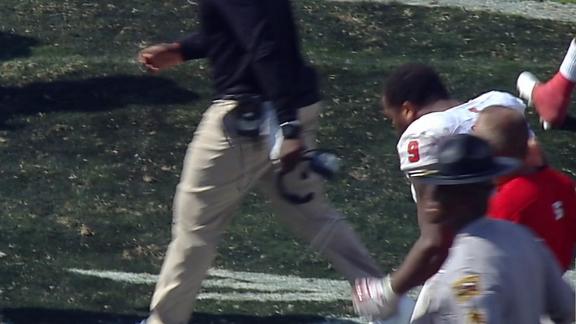 Whose 100 yard kickoff return was better?
Texas A&M and Memphis both returned kickoffs 100 yards Saturday. Who did it better?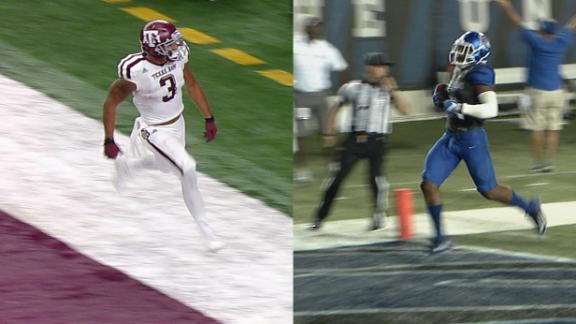 Who made the better catch?
Tulsa receiver Justin Hobbs catches the ball behind a defender's back, while Rutgers tight end Jerome Washington manages to secure the ball between his legs.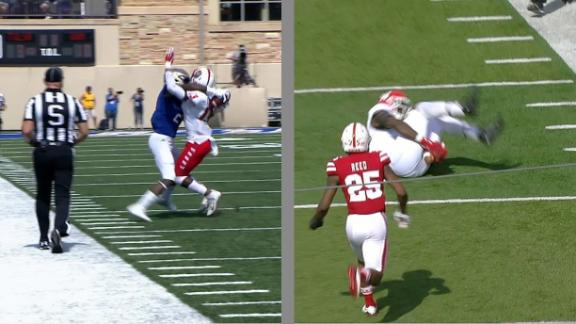 Customize ESPN
Courtesy of University of Miami Communications

An inside look at how a natural disaster wreaked havoc on seven schools and eight games over a two-week span.
AP Photo/Tony Ding

Jim Harbaugh stayed over his house during his recruitment. He stole Ricky Vaughn's haircut. And he's been the Wolverines' most reliable offensive weapon. It's been a long, strange trip for Quinn Nordin, and it's just getting started.