Customize ESPN
College Football Podcasts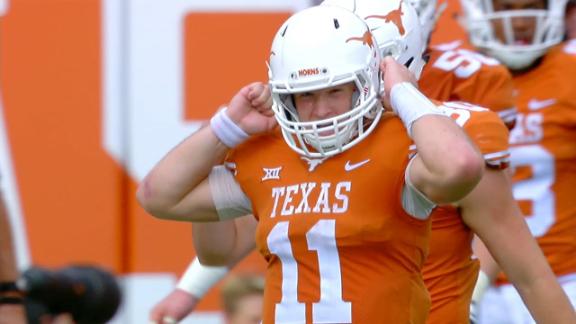 Barkley starts game off with 69-yard TD.
Saquon Barkley takes the direct snap 69 yards for a touchdown on the second play from scrimmage for Penn State.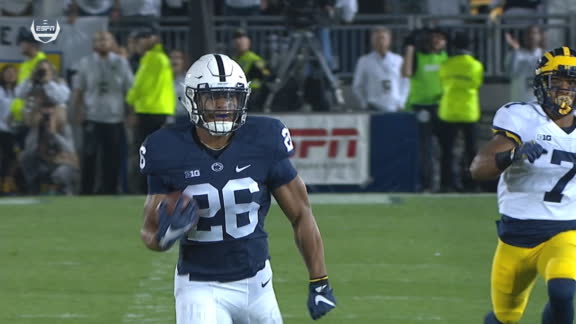 Miami
College Football
Homer rushes 33 yards to the house to secure Miami win.
Travis Homer runs for a 33-yard touchdown as the Hurricanes get past the Orange.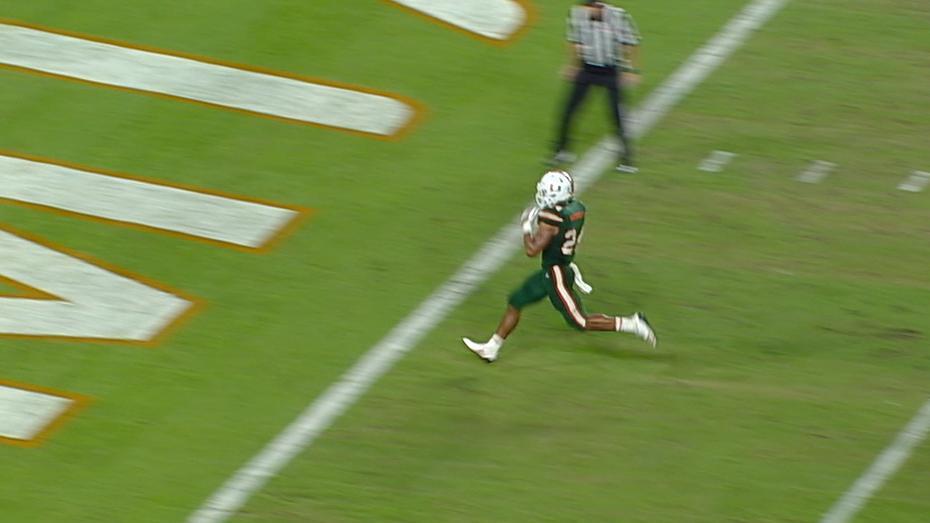 Alabama
NCAAF
Hurts-to-Smith Jr. TD extends Bama's lead.
Jalen Hurts scans the field after faking a handoff to find Irv Smith Jr. for a 14-yard touchdown, his first as a member of the Crimson Tide.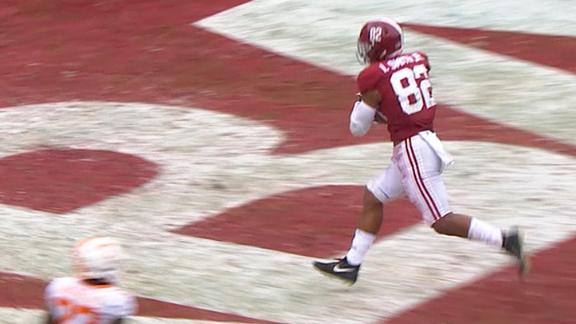 Penn State
NCAAF
Vols pep talk just another championship-caliber Tebow speech.
Tim Tebow's Saturday morning pep talk was reminiscent of his legendary speeches at Florida.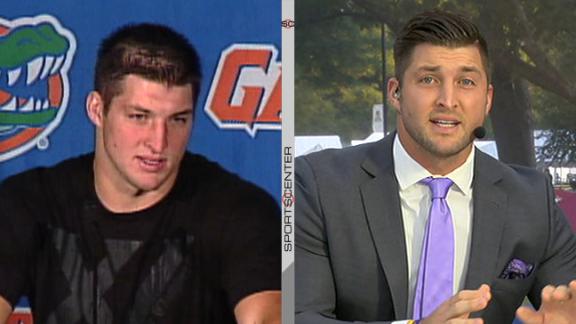 Penn State
NCAAF
Championship Drive
Louisville squeaks by Florida State.
Lamar Jackson accounts for two touchdowns and a late field goal lifts Louisville past Florida State.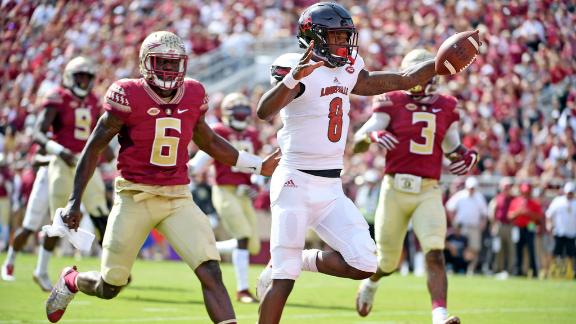 Customize ESPN
Kevin D. Liles for ESPN

It's more than just another breakfast joint. For years, college football fans of all stripes all across the South have made pregame and postgame pilgrimages to celebrate and commiserate over eggs, hash browns and, yes, waffles.
Gap between Tide and Vols
Michael Reaves/Getty Images

The third Saturday in October is one of the SEC's most tradition-rich rivalries. Lately it's gone bankrupt. Tennessee's visit to Alabama is a reminder of the vast gulf between two historic programs.
Douglas Stringer/Icon Sportswire

So long, Sam Darnold. Hello, Saquon Barkley. What was supposed to be the Year of the Quarterback has been taken over by a bevy of elite running backs.