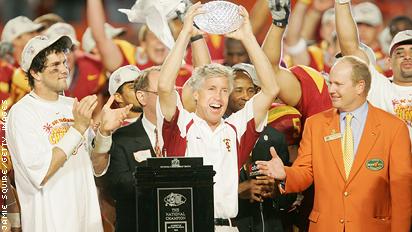 Coming Up Roses
So picking USC to reach the Rose Bowl really isn't that much of a reach. But picking the Trojans' opponent? Now that's an interesting dilemma. See who our experts picked to reach the BCS title game as well their conference winners.
Story

Forde-Yard Dash: Preview Edition
From top openers to toughest schedules to Baghdad Bob invading football to, of course, Adriana, The Dash is running out of the tunnel to start the season.



The Nation's Best: Fifth Annual Herbies
The Herbies celebrate their fifth season with an all-star cast of players and a few extra catagories from the sights and sounds from around college football.


End text -------------------------