WEEKENDS ON DEMAND
Udit Dave discusses his book "Hidden Heroes: The Role of Physicians in Sports", the relationship of pro athletes and vaccines, and rehab in amateur athletes.
MUST LISTEN
98.7 FM's Mike Quick provides a weekly look at what's going on in New York-area high school sports presented by the New York Jets and powered by Gatorade
Listen to our weekly convos with Coach Saleh, our weekly player spotlights and postgame media conferences .
Listen to the Doc break down the latest sports injuries and more!
LISTEN TO WIN!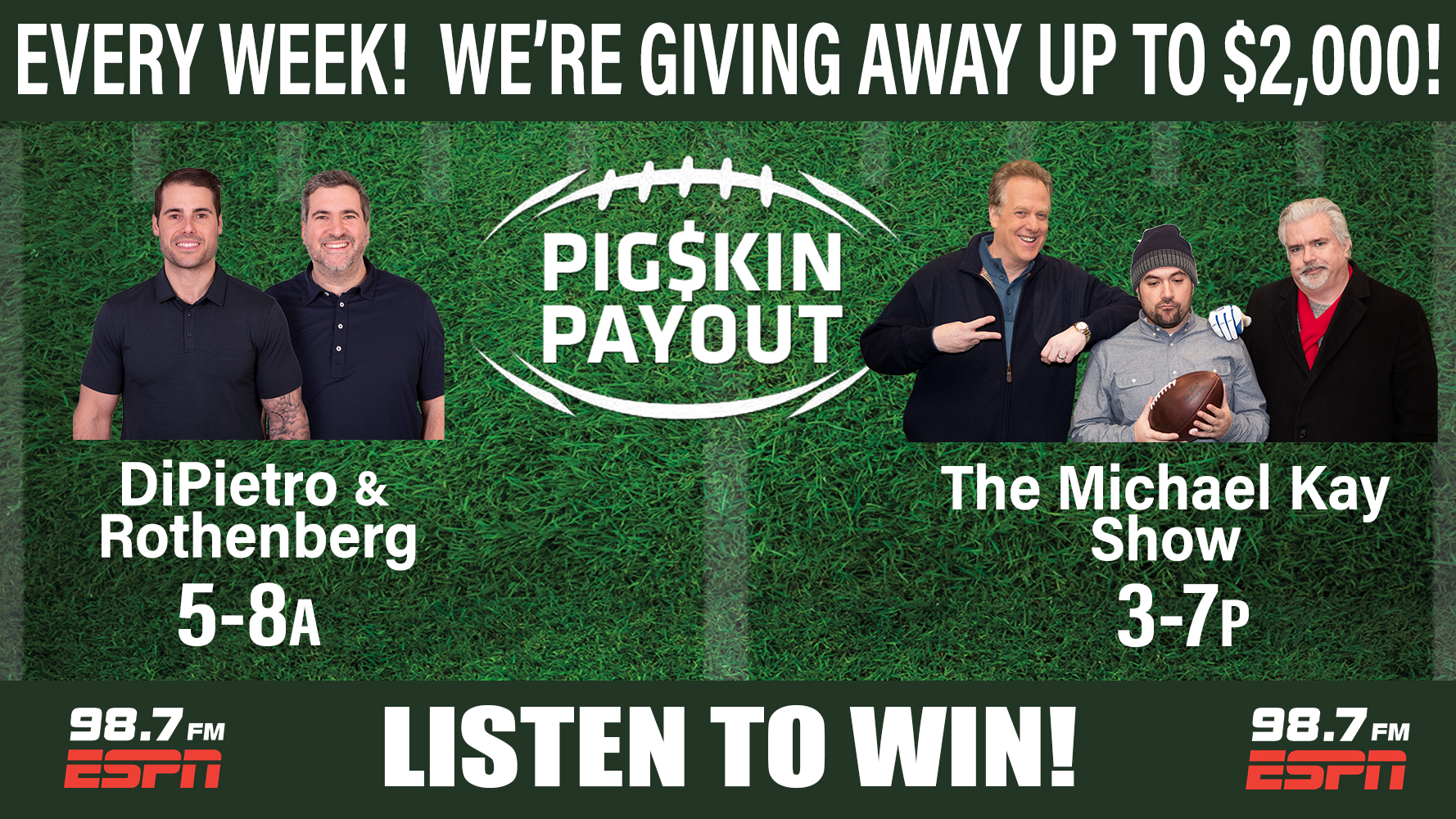 LISTEN TO WIN! ALL SEASON LONG! We're giving away up to $2,000 a week in #987PigskinPayOut! Your faith in Gang Green or Big Blue is your ticket to CASH! Listen to DiPietro & Rothenberg from 5 to 8 a.m., and to The Michael Kay Show from 3 to 7 p.m. on 98.7 FM, TuneIn, ESPNApp, ESPNNewYork.com and "98.7 ESPN " on smart speakers.
Rules »
More Kay show

SHOWS
Hosts » Podcasts