98.7 OUT AND ABOUT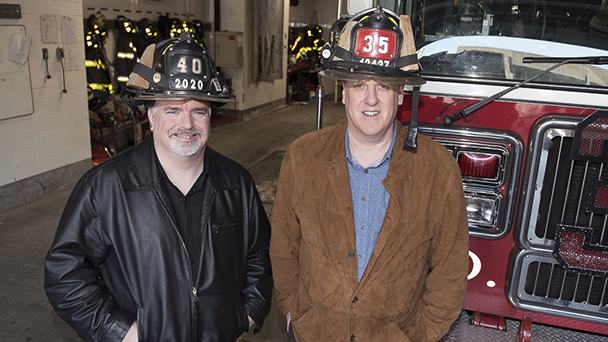 The Michael Kay Show dropped in on our local firehouse with sports talk and pizza. The guys from Engine 40 and Ladder 35 "The Home of The Cavemen" couldn't have been nicer.
On Facebook

WEEKENDS ON DEMAND
On the Tee with Anita Marks
Anita Marks with Ian Guille from Bayonne Golf Course in NJ talk to David Fay about the US Open. Sal Seyd from Arccos, and local legend Gene Westmoreland about rules.
The Dave Rothenberg Show
The Yankees lost against last night after a poor performance from Sonny Gray. Dave Rothenberg reacts to their loss & the Cavs losing to the Pacers.
The Anita Marks Show
The NFL Draft is less than a week away, so Anita Marks discusses what she anticipates happening at the top of the order with the Browns, Jets & Giants.
The Anita Marks Show
Anita Marks takes you through the latest with the Yankees, Jets, Giants and the Knicks on Sunday Funday!
CONTESTS
LISTEN TO THE MICHAEL KAY SHOW! All baseball season long, you can win $100 cash by predicting which Bronx Bomber will hit one out of the park on a given night. Presented by P.C. Richard & Son

Official Rules -- Think you know your Jets? Tune to Humpty & Canty and The Michael Kay Show for your chance to win Jets Season Tickets.
SHOWS
Hosts » Podcasts

Find out how you can partner with 98.7 ESPN and ESPNNewYork.com.