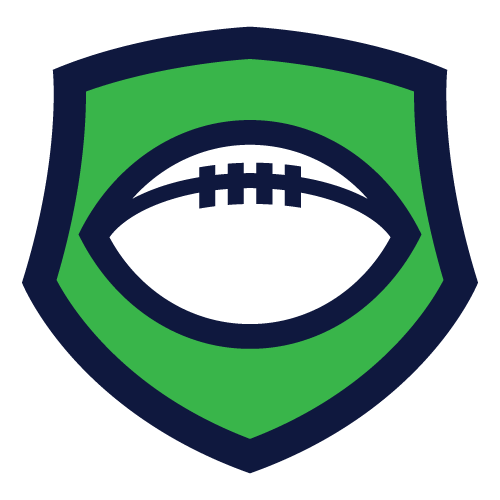 Fantasy Football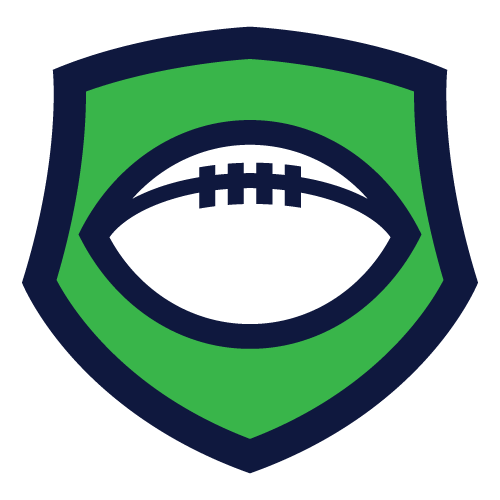 Fantasy football
NYPD shows support for Kaepernick.
Members of the New York Police Department rally together to explain why they are supporting Colin Kaepernick's protest.
Panthers
NFL
McCaffrey's TD earns a dance from Cam.
Christian McCaffrey shows why he was a first-round draft pick with a 17-yard rushing touchdown in the first half of a preseason game against the Titans.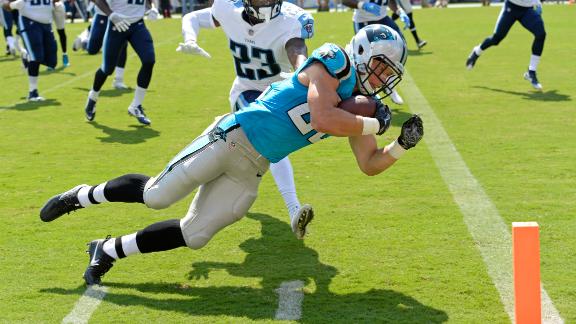 Super Bowl teams headline Power Rankings.
This season will pick up right where last season left off.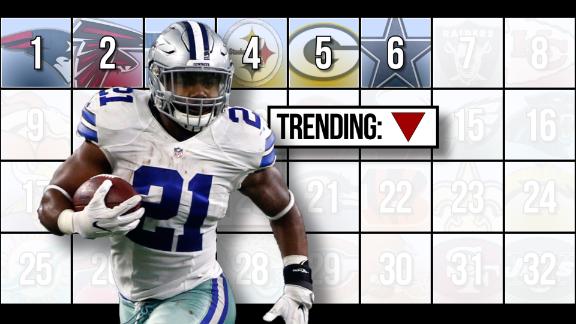 Steelers
NFL
Steelers
NFL
Steelers
NFL
Bell, Steelers not on same page about deal.
Jeremy Fowler breaks down the numbers of the deal the Steelers offered to Le'Veon Bell and explains why Bell isn't being fined for missing training camp.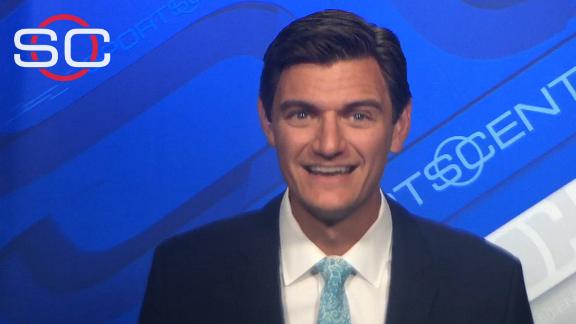 Jaguars
NFL
Jaguars
NFL
Packers
NFL
Broncos
NFL
Seahawks
NFL
Seahawks
NFL
Wilson and Williams connect on two great plays.
Russell Wilson and Kasen Williams first link up on a highlight-reel 27-yard catch, then once more on a 1-yard touchdown to open the scoring against the Vikings.
Walsh points at Vikings bench after FG.
Blair Walsh drills a 52-yard field goal against his former team, and signals to the Vikings' bench while he's fired up.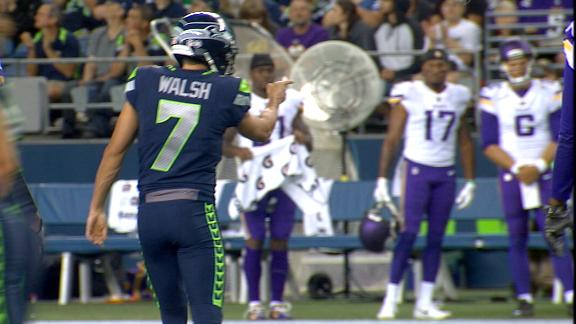 FiveThirtyEight
Customize ESPN
ESPN illustration

No NFL team is flawless -- until now. We narrowed down the 1,696-player pool to build the best possible 53-man roster, all while staying under the $167 million salary cap.
ESPN

It's the must-read column of the fantasy football preseason, highlighting Matthew Berry's most undervalued and overvalued players in drafts.
ESPN Illustration

While the Patriots and Falcons maintain their hold on the top two spots, the Seahawks make a power move up the ranks. Here's how our experts position the NFL entering the 2017 season.
Which NFL stars have peaked?
Fred Kfoury III/Icon Sportswire

Have we already seen the best of Tom Brady, Julio Jones, Ezekiel Elliott and other stars? Here are the hints on 11 big names.