Texans
NFL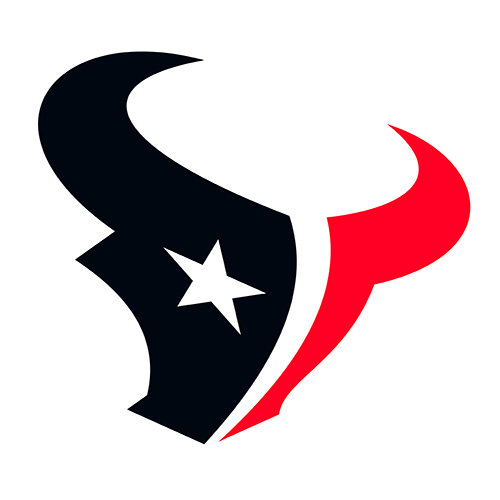 Texans
NFL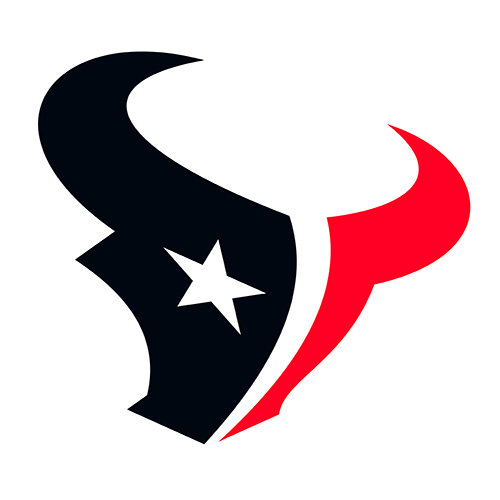 Texans
NFL
Savage returns to game after massive hit on sack.
Tom Savage appears to be shaken up after taking a hard hit in the end zone. After going through concussion protocol, he returns for a series, but is later replaced by T.J. Yates.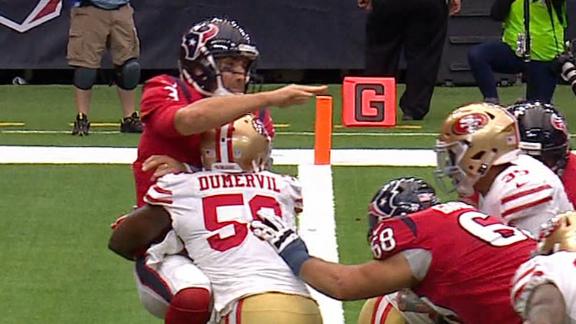 Texans
NFL
How the concussion protocol failed Savage.
Mike Golic and Jeff Saturday examine the missed opportunities to recognize concussion symptoms in Texans QB Tom Savage.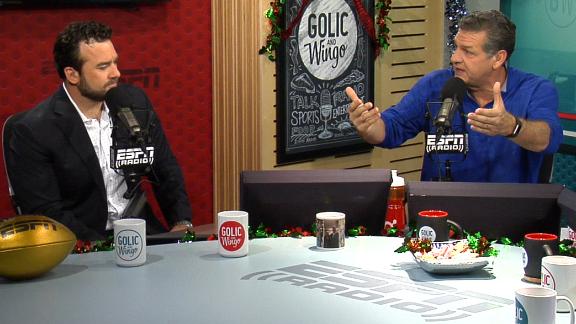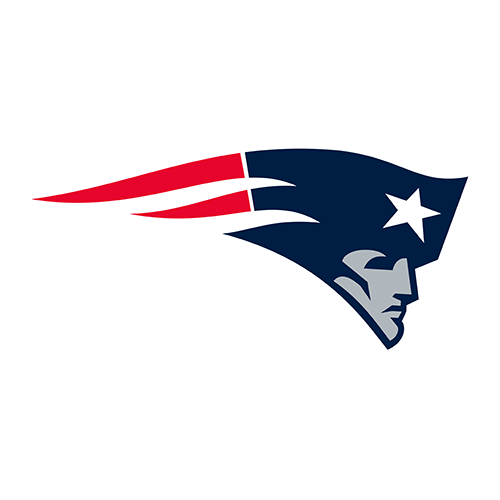 Patriots
NFL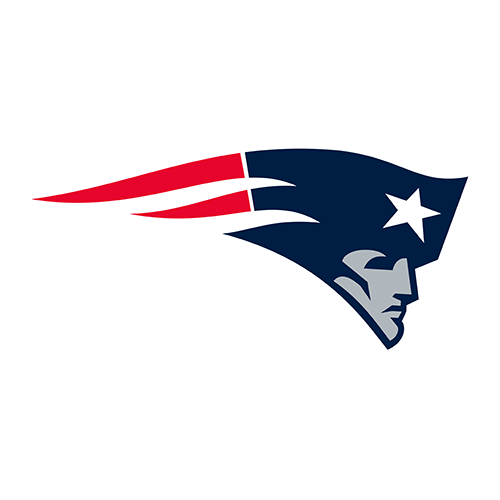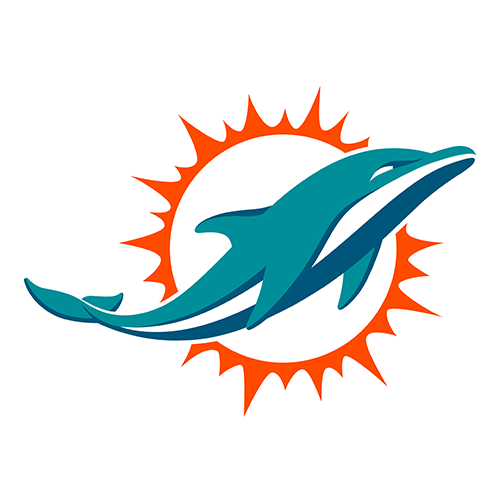 Dolphins
NFL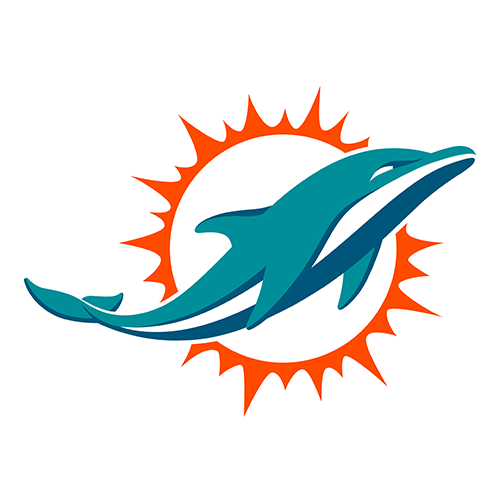 Patriots
NFL
Will Brady's struggles in Miami continue?
Tom Brady and the Pats head to Miami, where they have struggled in the Tom Brady era.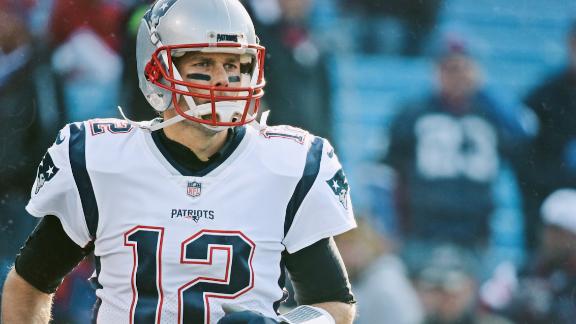 NFL
Bell hits pay dirt three times against Ravens.
Le'Veon Bell catches a 20-yard touchdown from Ben Roethlisberger and rushes for a pair of scores on the ground as the Steelers edge the Ravens 39-38.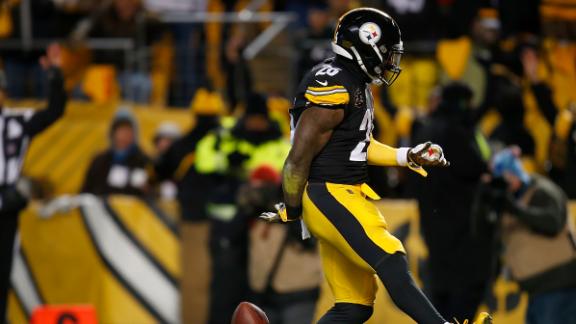 Shazier celebrates with teammates via FaceTime.
The Steelers celebrate beating the Ravens and clinching the AFC North with LB Ryan Shazier, who is in the hospital, via FaceTime.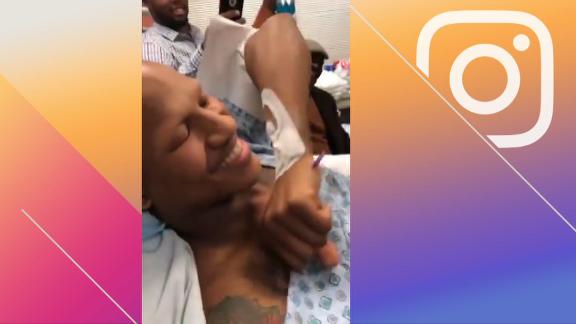 NFL
Wentz's injury spoils big Eagles win.
The Eagles beat the Rams and clinched a playoff berth, but Philadelphia lost quarterback Carson Wentz in the process.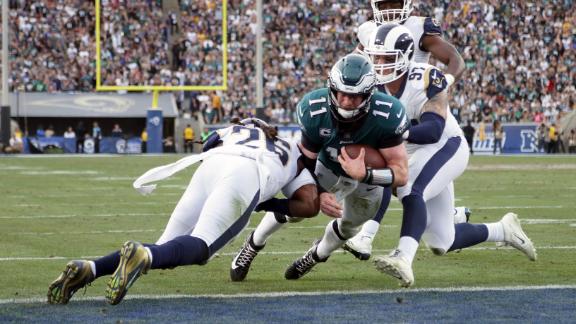 Cowboys
NFL
Dez breaks loose for 50-yard TD.
Cowboys WR Dez Bryant takes Prescott's pass the distance to tie the Giants at 10 in the second quarter.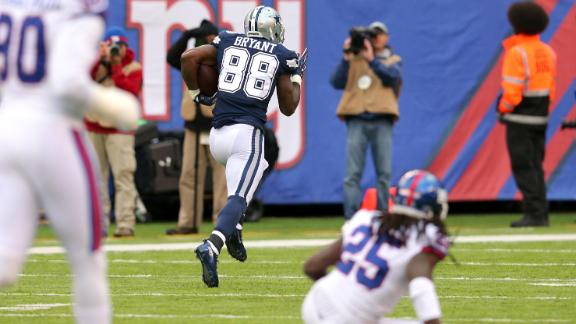 Packers
NFL
Adams' OT score puts away Browns.
Hundley finds Davante Adams, who slices up the Browns' defense to seal it for the Packers.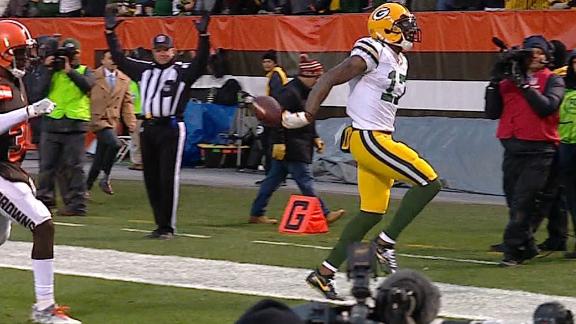 Panthers
NFL
Newton's 62-yard run sets up Panthers' win.
Cam Newton's second 60-yard rush of the season didn't impress all of his teammates, but it did key a dramatic win.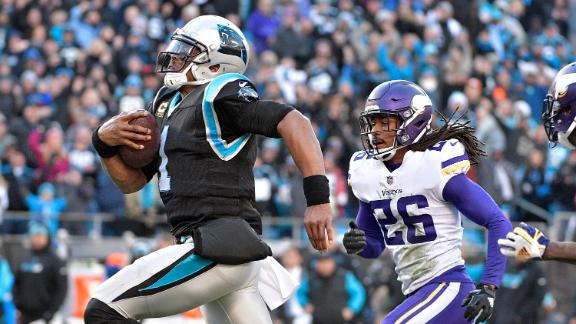 NFL Draft
Oklahoma
NCAAF
Oklahoma
NCAAF
Schefter guaranteeing Mayfield will be first-round pick.
Adam Schefter breaks down the NFL draft outlook for Mayfield, saying the Oklahoma QB will be selected higher than many people may think.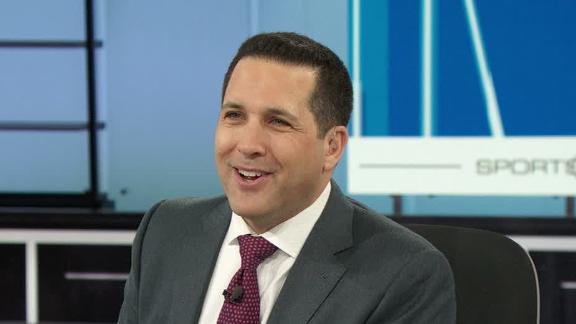 Customize ESPN
ESPN.com Illustration

Chuck Pagano's Colts are out of the playoff race again. The Browns are 1-27 with Hue Jackson at the helm. John Fox has the worst winning percentage in Bears history. Which coaches are safe ... and not?
ESPN

How excited should fans get about the quarterbacks? Is Baker Mayfield a first-round pick? Could a defender go No. 1 overall? It's officially NFL draft season, and our experts are here to catch you up.
Browns could stock up in draft
Chris Williams/Icon Sportswire

Cleveland is now 0-12 and in a great position to pick first overall in next April's draft. The 49ers and Giants, who have both won two games, are battling for the No. 2 pick.