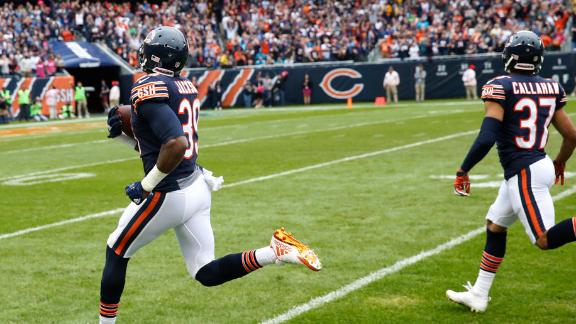 Panthers
NFL
McCaffrey makes sensational one-handed grab for Panthers.
Cam Newton throws high to Christian McCaffrey and the Panthers rookie leaps up to make the catch.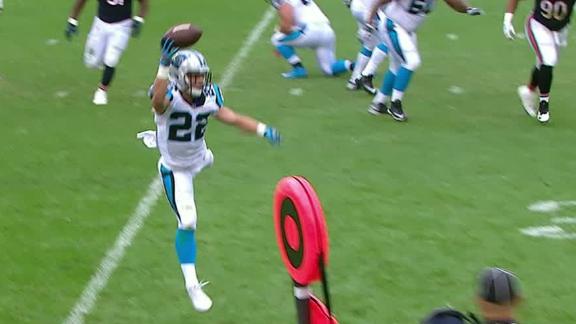 Injury Updates
Dolphins
NFL
Landry leaps up for TD to put Dolphins on the board.
Jarvis Landry makes a nice adjustment to catch a 4-yard touchdown pass from Jay Cutler.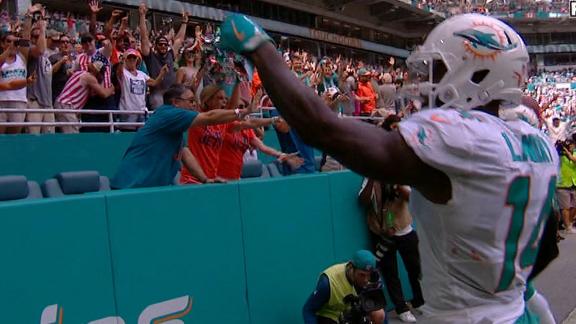 Packers
NFL
Hundley picked off late in the fourth.
Trying to close the gap in the fourth quarter, Hundley overthrows a pass and is intercepted by Kenny Vaccaro.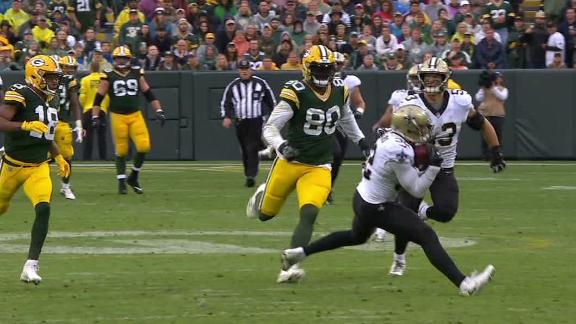 Vikings
NFL
Murray scores first TD with Vikings.
Latavius Murray gets the handoff and dives in for a 29-yard touchdown to help Minnesota beat Baltimore.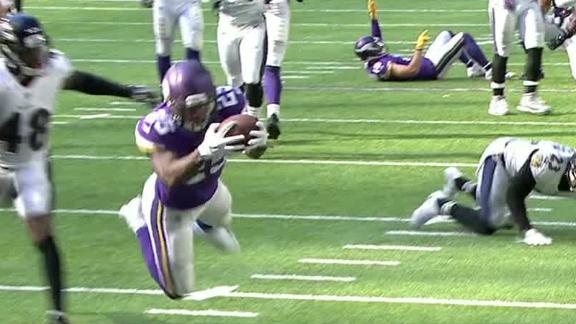 Cowboys
NFL
NFL
NFL
Debating Falcons-Pats battle rap style.
Battle rappers DNA and K-Shine use their own unique spins to preview Patriots-Falcons.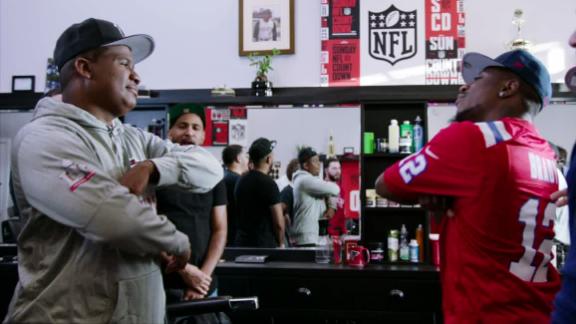 Gurley breaks loose for 18-yard TD run.
RB Todd Gurley scores Los Angeles' first touchdown against the Cardinals defense in the second quarter.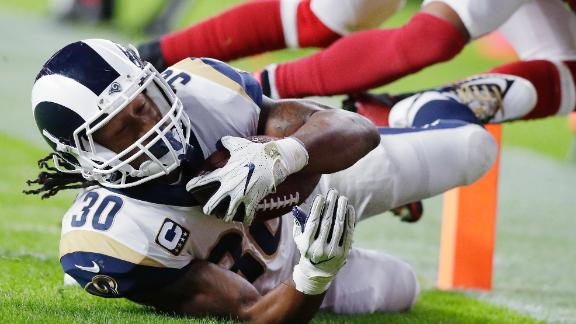 Saints
NFL
Coleman hauls in 22-yard TD from Brees.
Brandon Coleman beats his defenders to the end zone and keeps himself open for the Drew Brees pass in the third quarter as the Saints close the gap on the Packers.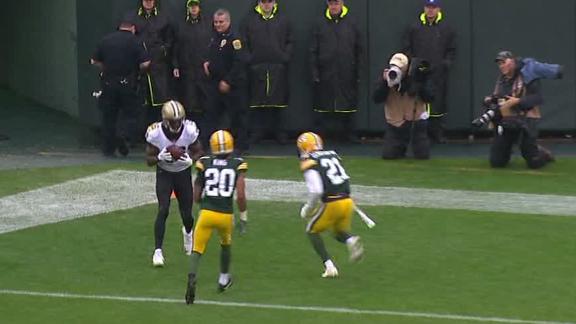 Vikings
NFL
How Walsh's missed FG helped save a life.
Blair Walsh's missed field goal in the 2015 NFC wild-card game ended the Vikings' season, but his positive attitude afterward helped save the life of a young fan struggling with depression.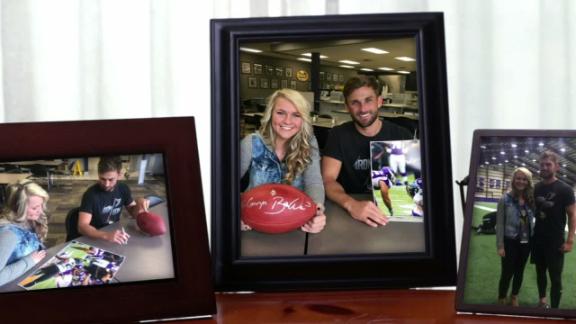 Lions
NFL
Ravens
NFL
Raiders
NFL
Raiders
NFL
Moss relates to Lynch's antics.
Randy Moss remembers embarrassing himself in the past and says Marshawn Lynch has put Raiders coach Jack Del Rio in a bad situation.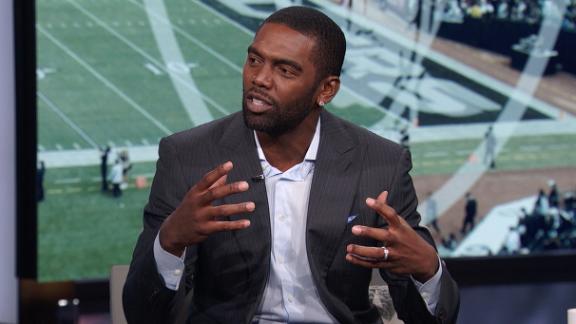 Customize ESPN
Frank Ockenfels 3/AMC

Two of the most popular cultural institutions in the U.S. -- a TV show about zombies and pro football -- have formed a mutual admiration society.
AP Photo/Ben Margot

The Raiders face a difficult question when it comes to Marshawn Lynch after the running back was ejected for making contact with a line judge.
Brees behind Saints' revival
Photo by Stephen Lew/Icon Sportswire

Three straight 7-9 seasons. Truly terrible defenses. But still the same Brees, who is approaching several passing records and trying for another playoff run. This season, however, just might be different.
Dan Powers/Appleton Post Crescent via USA TODAY Sports

Brett Hundley has been thrown into a starting role with Aaron Rodgers injured. Would your team be in good hands if its backup had to take over? NFL Nation reporters evaluate every team's situation.
ESPN Illustration

A young corner can do a lot to help beef up an NFL secondary. Luckily, there will be some quality options in 2018, including one who has moved into the top 15. Todd McShay ranks the best prospects in next year's draft.