This is a loaded draft class at defensive back. For teams looking to upgrade in the secondary, this year's crop of cornerbacks and safeties have the talent to step in and start on Day 1. So let's do a similar exercise to what I did during the season with NFL defensive backs and run through the 2017 draft's top corners and safeties in every category imaginable: ball skills, instincts, range, press coverage, tackling and more.
---

Best overall cover corner
Marshon Lattimore, Ohio State
Lattimore (6-foot, 193 pounds) showcased his athleticism at the NFL combine with a 4.36-second 40-yard dash, a 38.5-inch vertical jump and an 11-foot broad jump. Those are top-five testing numbers. And Lattimore has the tape to back it up when you study his technique, ball skills (four interceptions, nine passes broken up in 2016) and the ridiculously high ceiling he brings to the position.
Watching Lattimore, he's going to fit in both man and zone-based schemes because he can vary his techniques in coverage. Lattimore can jam, reroute and mirror the release of the wide receiver when playing press coverage. Want to switch it up and play bail coverage? He can do that, too. Open, sink and stack on top with eyes on the quarterback. Lattimore is also effective playing a "taxi" technique (inch-off, keep shoulders square) and off-man coverage. Plus, he has the lateral skills, flexibility and closing speed to drive on the football. (See example below.)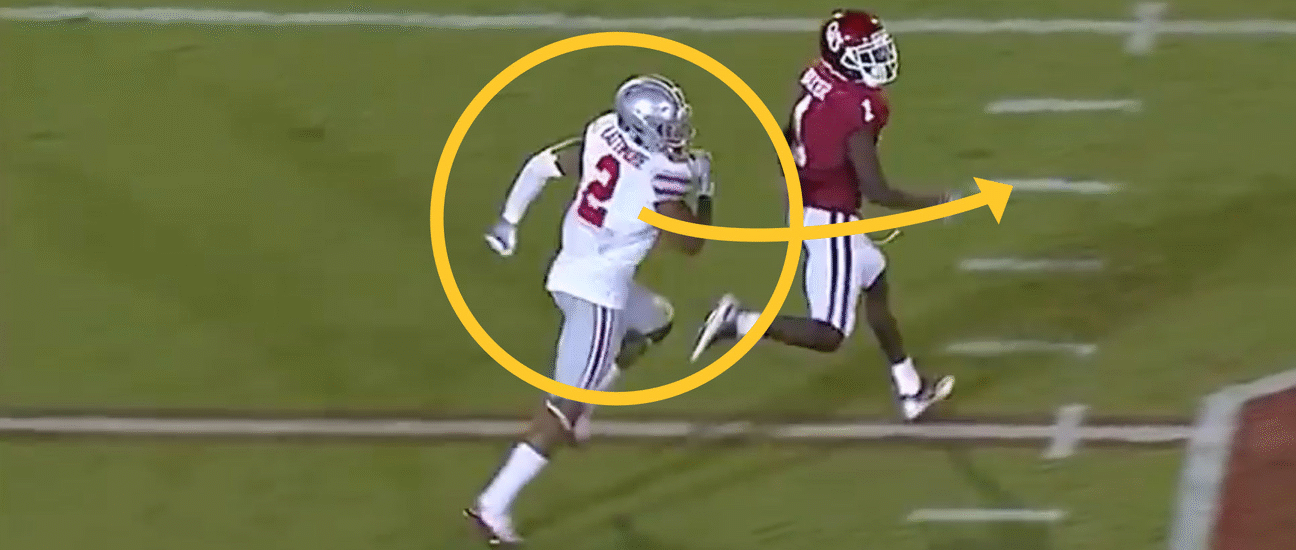 Lattimore is actually in a trail position here versus Oklahoma, but he's also baiting the quarterback as the receiver runs a post route. Sit low to the inside hip, get the eyes back inside and then close the distance immediately when the ball is in the air. Lattimore undercuts the receiver perfectly, stepping in front of the throw for a pick.
Lattimore's past hamstring issues have to factor into his overall grade, but the upside here is really off the charts. He has the potential to develop into a top cover corner at the pro level.