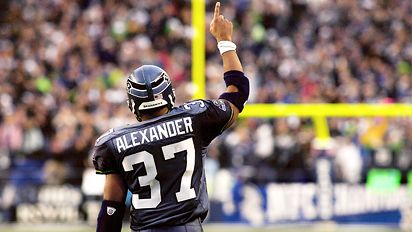 (Robert Giroux/Getty Images)
Hawks Soar To Greatness
The Seahawks have dealt with a great deal of adversity during their franchise history. However, they managed to put the past behind them en route to a Super Bowl run, John Clayton writes.
Story
MORE FROM ESPN.com
Ciara is expecting her first child with Seattle Seahawks quarterback Russell Wilson, three months after the couple tied the knot.
The Cardinals and Seahawks played to the NFL's first tie since 2014. Is it time to get rid of these results?
Fourteen teams -- including the Bengals and Panthers -- currently have losing records. Which are most likely to get hot and go on a run down the stretch? The answers might surprise you.