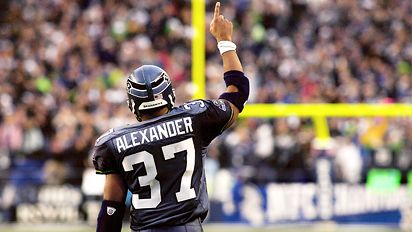 (Robert Giroux/Getty Images)
Hawks Soar To Greatness
The Seahawks have dealt with a great deal of adversity during their franchise history. However, they managed to put the past behind them en route to a Super Bowl run, John Clayton writes.
Story
MORE FROM ESPN.com
Attorney Mark Geragos said he believes the Panthers and Patriots are two potential landing spots for his client, Colin Kaepernick, who still "absolutely wants to play" in the NFL.
In a joint statement Friday, the NFL, Colin Kaepernick and Eric Reid say they have resolved the collusion grievances filed by the players against the league.
Jadeveon Clowney is among the players who could get tagged as early as Tuesday. NFL Nation reporters make their predictions.
Nothing says "I love you" like an exquisite pun from your significant other's favorite NFL team. Here are some of the best from around the league, including from the league's leading Casanova, the Atlanta Falcons.