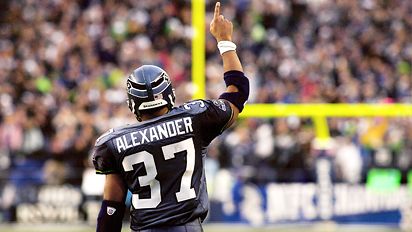 (Robert Giroux/Getty Images)
Hawks Soar To Greatness
The Seahawks have dealt with a great deal of adversity during their franchise history. However, they managed to put the past behind them en route to a Super Bowl run, John Clayton writes.
Story
MORE FROM ESPN.com
Running back Marshawn Lynch appears prominently in the trailer for Season 3 of HBO's "Westworld," and a network spokesperson said Beast Mode is expected to have "a fun and pretty substantial role" in the sci-fi series.
Did you know Jack Del Rio is Washington's defensive coordinator? If not, don't fret. NFL Nation has you covered on the league's coaching moves.
Former Panthers tight end Greg Olsen has agreed to a deal with the Seahawks, the team announced Tuesday. Terms weren't released, but a source told ESPN's Adam Schefter the deal is for one year and worth $7 million, with $5.5 million in guaranteed money.