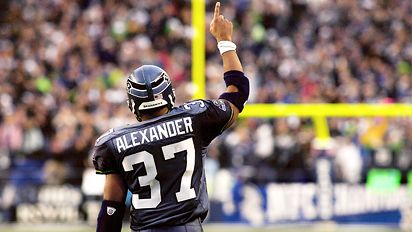 (Robert Giroux/Getty Images)
Hawks Soar To Greatness
The Seahawks have dealt with a great deal of adversity during their franchise history. However, they managed to put the past behind them en route to a Super Bowl run, John Clayton writes.
Story
MORE FROM ESPN.com
The finalists for the 2017 Walter Payton NFL Man of the Year Award are Cardinals receiver Larry Fitzgerald, Giants quarterback Eli Manning and Panthers tight end Greg Olsen.
Veteran cornerback Perrish Cox, who was released by the Tennessee Titans in November, has signed with the Seattle Seahawks.
Former Chicago Bears and Carolina Panthers cornerback Charles "Peanut" Tillman reflects on his childhood, fatherhood and football career in an insightful letter to his younger self.
Sources tell ESPN's Chris Mortensen that the Seattle Seahawks are in danger of losing their 2017 second-round draft pick for failing to disclose a knee injury to cornerback Richard Sherman.