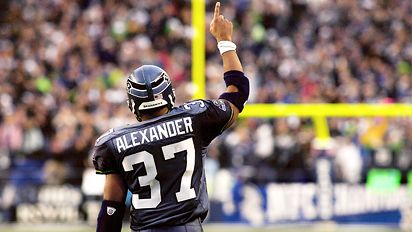 (Robert Giroux/Getty Images)
Hawks Soar To Greatness
The Seahawks have dealt with a great deal of adversity during their franchise history. However, they managed to put the past behind them en route to a Super Bowl run, John Clayton writes.
Story
MORE FROM ESPN.com
The Broncos have told offensive tackle Russell Okung that they will not pick up his option.
Carolina finally has a chance to get out from under RB Jonathan Stewart's hefty deal. Here are five offseason moves that would improve the Falcons, Panthers, Saints and Buccaneers.
The Panthers released three-time Pro Bowl fullback Mike Tolbert and defensive tackle Paul Soliai in cap-saving moves.
Could Jimmy Garoppolo make the Texans the clear leader of the AFC South? They should find out. But the Jags, Colts and Titans all have major moves to make. Bill Barnwell has ideas.
What's next in the path back to playoff contention for San Francisco and Los Angeles? Big upcoming decisions -- and patience. Here are five offseason moves that would improve every NFC West team.