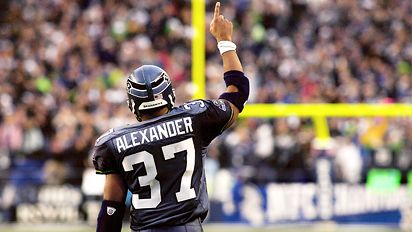 (Robert Giroux/Getty Images)
Hawks Soar To Greatness
The Seahawks have dealt with a great deal of adversity during their franchise history. However, they managed to put the past behind them en route to a Super Bowl run, John Clayton writes.
Story
MORE FROM ESPN.com
The Panthers hired Marty Hurney as interim general manager to replace the fired David Gettleman, who replaced Hurney as general manager in 2013.
Panthers tackle Michael Oher's reaction to the firing of GM Dave Gettleman was supportive, saying that he "hated to hear" the news and knows "he'll be fine."
Jimmy Graham's deal he signed with the Saints was a record average for tight ends, but also one borne out of necessity.
For Luke Kuechly, the Panthers are paying a premium to keep the former Defensive Player of the Year locked up in Charlotte long term.
There is one aspect of run defense that the Panthers excelled at last year.
The Carolina Panthers have relieved general manager Dave Gettleman of his duties effective immediately, the team announced Monday.
Russell Wilson and the Seahawks thrived when chucking the ball deep last season. Aaron Schatz picks out sneaky strengths on offense and defense for all 32 NFL teams.