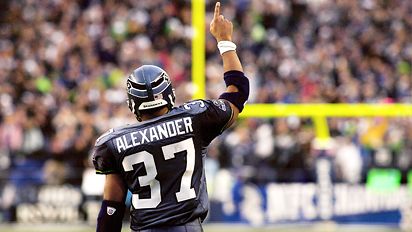 (Robert Giroux/Getty Images)
Hawks Soar To Greatness
The Seahawks have dealt with a great deal of adversity during their franchise history. However, they managed to put the past behind them en route to a Super Bowl run, John Clayton writes.
Story
MORE FROM ESPN.com
Head coach Pete Carroll said he expects to get Ezekiel Ansah in "a bunch of plays" when the one-time Pro Bowl pass-rusher makes his Seahawks debut Sunday against the Saints.
Cam Newton will miss the Panthers' Week 3 game against the Cardinals with a foot injury.
In his 13 seasons in charge New Orleans coach Sean Payton has always had one constant by his side.
Kyler Murray's going to be the quarterback for the Arizona Cardinals on Sunday. The Carolina Panthers have a much more uncertain situation under center.
Panthers coach Ron Rivera ended his news conference early Thursday after reporters kept asking him questions about quarterback Cam Newton's status.
The three running backs are among the players in question for Week 3. Get the latest updates on their prognoses from our NFL Nation reporters.
Nine NFL teams have lost their first two games, including the Steelers, who also lost their starting quarterback. Do any of them have any hope?
The star cornerback wants out of Jacksonville. Where could he land, and why is his contract situation so tricky?
Cam Newton aggravated a foot injury, leaving his status for Week 3 up in the air.
Our insiders tell us who has impressed them most, reveal who they're worried about through two games and more.