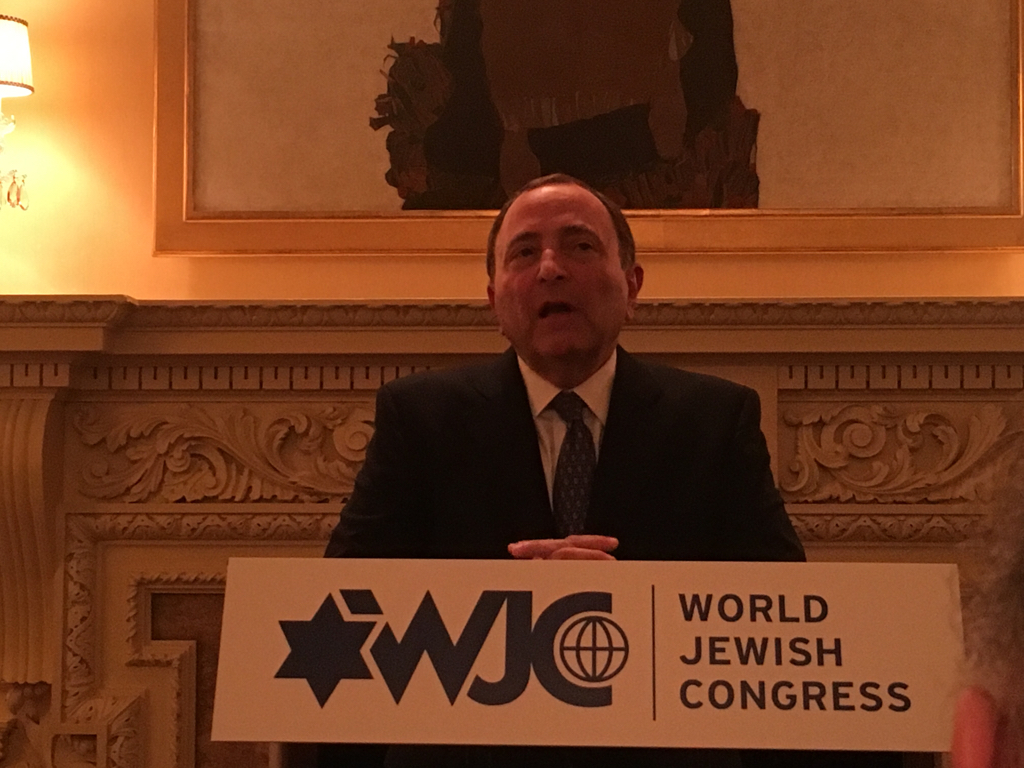 At the NY announcement Mon. by the World Jewish Congress & Chelsea FC of a 2019 international summit in Paris on racism in sports, NHL Commissioner Gary Bettman said "diversity is a strength for our game" & "we don't tolerate acts of hatred."
Customize ESPN
Defining players for each franchise
ESPN Illustration

If every NHL team created a monument of its history, which faces would be included? Here are our picks for all 31 teams.
Gerry Angus/Icon Sportswire

We're keeping track of every notable signing and trade throughout the offseason right here, with a signing tracker and expert grades.
AP Photo/Kamil Krzaczynski

Blackhawks players and personnel recount the night that accountant-by-day Scott Foster took the ice, making seven saves in 14 minutes.
Draft grades for every NHL team
Matthew Pearce/Icon Sportswire

Chris Peters grades and analyzes the draft picks for all 31 NHL teams.