2012 NHL All-Star Game
TEAM CHARA
Captain Zdeno Chara and assistant Joffrey Lupul drafted their roster:
TEAM ALFREDSSON
Captain Daniel Alfredsson and assistant Henrik Lundqvist drafted their roster:
SCHEDULE OF EVENTS -- OTTAWA
Thursday
Draft Time!

Team Chara and Team Alfredsson put together their squads to kick off All-Star Weekend.
Saturday
SuperSkills

Fastest skater, hardest shot and the skills relay are among the events on the menu.
Sunday
The Grand Finale

The 59th All-Star Game will show which captain was able to put together a better team.
ALL-STAR GAME HISTORY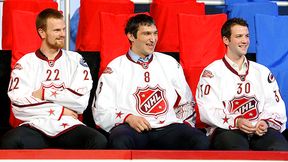 Take a look back at all of the past NHL All-Star games, from the first game in 1947 to the first player fantasy draft in 2011. More coverage »