Watch: Players Vote
There is no better way to know who is best than to ask the guys who play against them. The league's top players tell us who is No. 1.
• Players vote for best goaltender


• D-man no one wants to face

SN: Fan Voting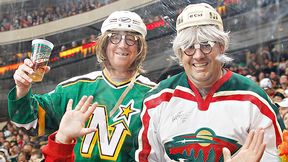 Bruce Kluckhohn/Getty Images
Think we are wrong? Make your voice heard. Show us how you would rank the top masked men in the league. And go on Twitter to tell us what you think using #NHLrank.
Rank 'Em
• Goalies » D-men » Forwards » Coaches »
Preseason Predictions
• Power Rankings »
• Division winners »
• Award winners »
• Quiz: Past 10 Cup winners »
#NHLrank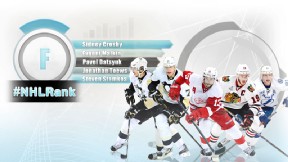 ESPN Illustration
• Goaltenders: Top 25 »
• Defensemen: Top 50 »
• Forwards: Top 100 »
• Coaches: All current head coaches »
• Debate: Who's the best in net? »
• Burnside: Pronger's new normal »
• Highs and lows of #NHLrank »
• LeBrun: Ruff's new start stirs old memories »
• Fan reaction to #NHLrank »
• Photos: Top 10

About The Rankings
How did we rank the players?
We asked "experts" from around the world who cover the NHL to rate each player on a 1-to-10 scale, with 10 being the best, based on their current quality of play.
What is #NHLrank?
#NHLrank is the Twitter hashtag to use if you want to get involved in the discussion or just follow along. You can also give us your input: @ESPN_NHL and on Facebook at NHL on ESPN.