Updated:
October 19, 2010, 9:37 PM ET
Stars have issues, but Brad Richards is superb

By John Buccigross
ESPN.com
Archive
Bucci,
They say it takes two lines of scoring to be successful in the NHL... Well, early on the Dallas Stars are showing they might have that in the James Neal-Brad Richards-Loui Eriksson and Brenden Morrow-Mike Ribeiro-Adam Burish lines. Can the Stars maintain their early season success, or is this team just teasing us long time fans? What do you think?
Thanks,
Russ
Tomball, Texas
The Dallas Stars are off to a 4-1 start but are doing it with mirrors. We'll explain.
Last season, the Stars scored the seventh-most goals in the Western Conference. Looking at the Stars this season, they should be right around that total again, maybe a little higher. They have a nice mix of creative players, grit and some finish. But I do still think they will have issues with getting above-average production from the blue line. When the Stars were an elite team, they had presence (Derian Hatcher) and production (Sergei Zubov, Darryl Sydor, later Philippe Boucher) from the blue line. Now, they lack both. Stephane Robidas and Trevor Daley have a little offense in them, but they are smaller players and Robidas turns 34 in March. Robidas had 41 points last season (10 goals-31 assits-41 points), which is excellent, but his previous best was 26 and you would think he will dip back toward that direction. The Stars need to upgrade their D.
The issue last season was goal prevention. The Stars gave up 254 goals. Way too many. Monday night in Tampa Bay, the Stars were outshot 44-19 and gave up four power-play goals in five attempts. In fact, the Stars have been outshot in all five games this season. They were outshot 47-22 by the Islanders and won in a shootout. They were outshot by Detroit 26-15 and won 4-1. They were outshot 43-25 by St. Louis and won in a shootout. The Stars are 4-1, but if they keep getting outshot and have pedestrian special teams, they once again will give up too many goals to make the playoffs. Their power play is 13.3 percent and their penalty killing is 70 percent. Last season, their PK was a terrible 77 percent.
What is striking about the Stars is the sick play of Richards. I mean, he looks like a different player this season and he was superb last season with 91 points. He looks quicker and faster. He is a free agent after this season and will be 31 this summer when he is an unrestricted free agent. He has one more big contract in the open market to get, and the way he is playing right now, he will get it. The Lightning traded the wrong guy when they dealt Richards in 2008 and kept Vincent Lecavalier.
If I am the Stars and GM Joe Nieuwendyk, I proceed as if I will trade Richards by the trade deadline if he doesn't accept a contract extension. I would think the Stars could get a No. 1 draft pick, a prospect and at least a solid NHL roster player for Richards, a player they will lose next summer if he gets to July 1. Dallas actually is in good shape salary cap wise. It needs to build from the back end out, as it has a nice core of offensive players. The Stars drafted USA Hockey goalie Jack Campbell last summer so they have the potential of a young franchise goalie. Now they need to add defensemen via a possible Richards trade, the draft and free agency.
Suitors for Richards should be multiple, which will aid the Stars in getting a good return at the always-emotional trade deadline. Toronto, Los Angeles and the Rangers are three that come to mind right away because those are three teams that could be fighting for playoff positioning, could structurally really use Richards and could extend Richards' contract right away with a five- to seven-year, $30 million to $40 million contract that certainly Toronto or New York could seriously frontload.
The Rangers do have a vibe of a possible lost season with their injuries and probably would be more in the market for Richards as a free agent this summer. The big city, a big contract, the John Tortorella-Tampa-Cup connection and the great golf courses are all reasons Richards in New York is a fit.
Now, so far, Dallas has been a good fit for Richards. He is putting up good numbers, no state income tax in Texas, good golf (he likes to play) and he has a nice group of offensive teammates who should keep his numbers up there. However, it just seems to me Richards should be playing in big, important games. As a hockey fan, I want to see him playing in big, important games. Can he play those games in Dallas in the future? A couple of moves on the defensive side, and I suppose it could happen. Will Dallas have the kind of ownership that will go for a championship with vigor and passion? This is all possible.
Richards has made such a large amount of money, one would think this last big contract would be more about the richest experience as a player and person than just the pure free-agent cash. He has played pro hockey in Florida (he did win a Cup there) and Texas. Maybe he wants to experience something like Toronto or New York City or Detroit. Or he could try to be that kind of addition that could take the Capitals to the next level. It seems like a blue note on his chest in St. Louis would be a natural fit. Does he take less and go to Chicago for four to five years and enjoy that city and a decade of playoff runs?
With Richards playing so well right now, this is one of the more intriguing things to me this NHL season.
Bucci,
Tim Thomas is 2-0 with one shutout and one goal against. Tuukka Rask looked real bad in his first start. Who is the starter in Boston?
Mike
The Bruins have six months to figure out their goalies, Mike. Ideally, the B's would love for them to both play well and to then trade Thomas to a Western Conference team having goaltending issues if they feel it can strengthen their roster. I'm sure the Bruins would like to add a dynamic defenseman to their excellent roster. Also, the Bruins were really hoping Toronto would get off to another dreadful start, as the Bruins own the Maple Leafs' first pick in next summer's NHL draft. The lower Toronto is in the standings, the more aura and value that pick has as this season's trade deadline approaches. Toronto is off to a very good start, but it still is an average team that will have goal-scoring issues over the course of 82 games. Once the emotion of the early regular season dies down, it will be interesting to see whether the Leafs' talent can carry them over the long haul.
The Leafs will not finish with the second-worst record in the NHL this season. But they still should be battling for a playoff spot. My locks for playoff spots in the Eastern Conference would be: Washington, Boston, Pittsburgh and Philadelphia. And, I feel really good about Montreal's chances, so that leaves three spots.
You have to think the Devils will get going, no? If not, when you look at the rest of the East, right now it's difficult to see who those other three playoff teams would be. It could be the Leafs making the playoffs. If not, the Bruins are looking at another first-round draft pick in that 14th overall to sixth or seventh overall range. That will be a great chip to have come trade deadline if the Bruins are in the hunt for a player. Or they could keep it and take the best player available next summer, although the Bruins would love to add a young, stud defenseman to their organizational depth.
The goaltending thing will work itself out.
Bucci,
I love how Jaroslav Halak is playing for my Blues, but I can't help but feel like there needs to be another veteran presence on the forward core. I know Andy McDonald, Brad Boyes, and Jay McClement are some good vets to learn from, and I know their offense has been goals by committee for the past couple seasons, but I feel like they need another 25-30 goal vet in the lineup. What do you think, and who would be a good trade at the deadline should they be in the playoff hunt?
Brett
Marysville, Mich.
See Brad Richards above. The Blues do have depth at blue line if they feel they really want Richards this season for not only making-the-playoffs insurance, but playoff seeding as well. Richards is one of those players one can picture on any team and really helping it. That's a great reflection of him as a player. I would think John Davidson and the Blues are salivating over the opportunity to add a player like Richards to their young mix. Trades are sometimes about position and contract fits, but with St. Louis having young defensemen, like 21-year-old Alex Pietrangelo, one can imagine a Richards deal.
St. Louis has a really nice group of young players. Maybe the Blues see stardom and leadership within that group. But, man, adding someone like Richards would change things there instantly. It gives them the mojo to go up against the other teams in their division. It separates them from the good, but not playoff scary teams, and gets them closer to Chicago and Detroit. Richards could be their, albeit older, Toews.
Bucci,
This is the first email I've sent you to get posted (right?). Just a point about the vaunted Q-Stache you always bring up. I don't know if the following argument had been mentioned previously, but while the Q-Stache is imposing and better than anything I could grow, let's face it (excuse the pun), it can't compare to Lanny McDonald. Lanny's L-stache is the standard against which all 'staches should be measured -- not because it can ever be matched like the 50 goals in 39 games -- but just to remember what a 'stache can become. When you look at the pic of Lanny holding the 'Cup in '89, mouth wide open, missing front teeth (lower ones, of course -- the uppers can't be seen past the 'stache), I don't think there's anything that won't bow before it. It's the Babe Ruth of facial hair, the pinnacle of follicles. Just saying.
Joe
Passaic, N.J.
I've received this e-mail a lot over the years. Listen, I respect the face salad of one Lanny McDonald. It's legendary and Harley Davidson crazy. But, don't underestimate the Q-Stache, Joe. It just isn't wise.
"The Q" has raised the Cup as an assistant coach with Colorado and as a head coach with Chicago. It is surprising that the Q-Stache has taken residence on Joel Quenneville's face after all these years. I mean, he could annex any face he wanted to. I guess the coincidental "Q" is just too good to pass up.
But can you imagine the Q-Stache on an up and coming MMA fighter? I mean, the Q-Stache in the octagon is the ultimate advantage. He is more of a lover than a fighter, but I'm surprised he hasn't received an offer after the exposure of last season's Stanley Cup. I mean, if MMA heavyweight Cain Velasquez were able to recruit the Q-Stache onto that gigantic and thick head of his by this weekend, is there any doubt he would take out Brock Lesnar at UFC 121 on Saturday in Anaheim, Calif.? The answer to that query is no and no.
John,
I was trying to find a copy of Jack Falla's Black Ice story. I, like Jack, grew up playing hockey at Long Pond and played for his dad's CYO team (1967 State Champs). Jack was assistant coach.
Do you know where I could find it?
Dan Oliver Winchester, Mass.
Falla wrote of black ice in his book "Home Ice." But if you love hockey, you should just buy all of Falla's books after reading this e-mail bag.
Hey John,
Everybody thinks that Lecavalier is going to return to form and score a ton of goals, but I woke up this morning thinking that maybe he's found himself a different role as a delivery vehicle for a tremendous year for Steven Stamkos.
I want to believe that this team is good enough to make the playoffs this year, and they're showing glimpses of that.
Mike the Bolts fan
Atlanta
Do I think the Lightning can get an Eastern Conference playoff berth? Yes. Like I wrote above, I think Washington, Pittsburgh, Boston, Philadelphia and Montreal look like playoff locks. From there, we have three spots left. Who would I take right now as the remaining three? Man, that's tough. I think New Jersey will be one of those teams. Now, we have two spots for the rest of the East, and it looks wide open. Maple Leafs, Senators, Sabres, Rangers, Islanders, Thrashers, right down to the Lightning. I mean, can we really differentiate between all these teams? The Rangers fall a notch because of the injuries.
And that's the point. If the Panthers are very healthy and play very well, they could threaten for the eighth spot. Same with the other teams in this group. The key for the non-elite teams is getting off to a good start. Then staying healthy, playing as a team and getting production from your best players. In this salary-cap era, every team is usually close enough to make this happen outside of the teams that are obviously going young and dumping salary. Tampa Bay is not in that category. The Lightning are ready. So if the above criteria are met, the Bolts should be in the mix. They had 80 points last season, and 88 made the playoffs. Of course the Lightning are a playoff contender.
John,
Unfortunately your intuition is correct that they got the upper deck wrong at CONSOL. As a nine-year ticket holder and someone spoiled by the third row of Mellon Balcony, CONSOL is a definite downgrade. Not only do we not hang over the seats below, they inserted boxes below us. So we are higher and farther back, resulting in a downgraded game watching experience. For me, all the amenities in the world don't make up for that. They even have some seats that are actually smaller than others in the upper deck. I'd be happy to send pictures.
It's very much a place for the lower bowl and boxes; seats that the majority of folks cannot afford. I was also dismayed to see that on opening night, there were hundreds of empty seats in the boxes. They aren't the best fans (I'll refrain from saying 'true' fans), but I think they still could have sold lots of boxes and made lots of money and kept them above the upper deck like they were at Mellon. There is no way to undo this.
Sadly, because of all this, I'll probably go to fewer games now. It's just not as good as it used to be (from the upper deck perspective).
Go Pens.
Brad
John,
I've seen a lot of analysts pick the Caps as their early season cup winner. I think they're completely wrong, and the Caps are going to suffer San Jose Shark-itis in the playoffs for years to come. The Caps play the little sisters of the poor all year, sure the Caps had about 1000 points last year, but they play two teams from Florida, Carolina and Hotlanta more than any other team. Put them in the Atlantic, Central or Northwest divisions and they would be a fifth or sixth place playoff team. How do you feel about this?
Mark
Goaltending, goal scoring and excellent team defense win Stanley Cups right now. The Capitals certainly have goal scoring. But until they commit to penalty killing and goal prevention, they won't win the Stanley Cup. Early this season, they look a little better. Their penalty kill has been outstanding. Now, we need to see them get leads and protect leads in the third period.
Hey John,
How much wood Konowalchuk chuck, Cal Clutterbuck could chuck wood? (thrust's forward a tight fist containing a mike...........pause...........opens hand........thud)
Matt
Arizona
Can I say hi to Todd and Eric? Hi Todd and Eric!! WOOOOOOOOOOOHHHHHHH.
Hey Bucci,
I wait patiently every summer for your hockey column and mailbag to make its triumphant return! You have a great hockey mind and an excellent taste in music.
I have to recommend S. Carey's first album, "All We Grow." He is a member of Bon Iver and recently released this solo album. Definitely a great way to wind down after a long day. "In the Dirt" is an amazing song if you want to give it a sample.
Glad you are back for another season,
Dave
St. Paul, Minn.
Bucci,
I just read your mailbag and was hoping to help a bit. This is Timmy from NY, MD, TX, avid TOOL fan, and Stars' Zamboni Operator.
I saw Oscar's letter and wanted to offer some suggestions for attending a Dallas Stars game:
Take the DART train to Victory station.
My favorite seats in the arena are above the press-box 309 and 310.
Get some chicken parm at Spaghetti Warehouse in the West End; not exactly gourmet, but fun joint before games.
If he's not shy, he can come down to the rail during warmups, and I can show him the Zambonis if he asks for me.
On a personal note, I'll be making game ice for my beloved Buffalo Sabres on Oct. 30. I did their training camp at ESL Sports Centre in 2003, but this is different. God, they're awful this year, and Tyler Myers should be disciplined for Tweeting during games.
Thanks!
Tim Kane
Bucci,
I was watching my Wings take on the Avs last night and was super impressed at how much better Colorado looks this year. Your son's boy Matt Duchene is legit too. How great is Paul Stastny? As a Wings fan I am contractually obligated to have a distaste for the Avs, but man are they a fun team to watch.
Matt Toaz
Ann Arbor, Mich.
The Avs are a blast to watch. Legit playoff contenders again. They have loads of speed, grit and a great goalie. They play a fast, up-tempo style that is fan friendly. Chris Stewart is an emerging power forward in the mold of Cam Neely, Brendan Shanahan and Jarome Iginla. A big, strong goal scorer who can fight. As we mentioned last season, Big Stew is built for the playoffs and is wearing Shjon Podein's No. 25, which is excellent karma for any human roaming this earth. You want to change your karma? Get a giant "25" tattooed on your back with the word "PODES" inked across your shoulder blades.
If I won the lottery, I would move to Denver, get a late-morning, mid-afternoon part-time job at a physical rehabilitation center treating injured NFL cheerleaders and purchase Avalanche season tickets. That's how I would spend my winter.
Bucci,
Here's to another thrilling season (and hoping I can see most of it as I ship out with the USCG).
Help me understand the NHL's thinking regarding suspensions. I have to say that NHL players seem to handle themselves with the most class off the ice and show the most respect for each other while on the ice when compared to other professional sports. But there just seems to be no rhyme or reason to the suspensions the league hands out.
I'm not sure if James Wisniewski deserved two games when Nick Boynton only got one game for a similar offense. I think the league should have some standards rather than the "throw a dart at the board and see what we hit" method for handing out suspensions.
You're a seasoned hockey god, impart some of your wisdom on me. God bless our game and our troops.
Jon B
Long Island, N.Y.
We all see different things. Different opinions on movies, who's hot, who's not. It's not surprising we see different things when we see collisions in hockey and football. The NHL office has former players making these decisions. Their life is hockey and has been for just about their entre life. They love the game and passionately want to make the fair and right decision. We all just don't see things the same way.
Hey John,
As a long time reader of your column, I think I started regularly following during the 2002-03 season, I have enjoyed the free entertainment and insight. I have also e-mailed you two or three times and was once featured in a mailbag response. Any hoo, two quick things: What do you think the Flyers chances are to follow up a finals loss with a Cup winning season? 2. Do you have any baby name suggestions for my wife and I since we are expecting our first child next March? (We have pretty much agreed on a girl name -- after our grandmothers -- but are having a tough time with a boy name.)
Thanks,
Matt Plagens
1. The Flyers certainly have a chance to follow up last season's performance and perhaps close the deal. We know they have a strong defense, are tough, are well coached and can score. Like ALWAYS with the Flyers, we will have to see how the goaltending shapes up. In the end, you need five bell saves in the playoffs to win a Cup.
2. Pierre Matthew Plagens. You don't hear kids named Pierre much. He will stand out.
Hello John,
The local fish wrap here was having a readers and media poll of the 40 greatest Sabres of all time to help commemorate the team's 40th anniversary season. Since I am slightly north of 40 myself, I remember most of 80 players the Buffalo News tossed out.
It seems like the consensus has it coming down to a battle between the Dominator and Gilbert. Everyone around me leans towards Dom and the mind-bending years he had for us, but I can't help but be old school on this. To me, any thoughts on the Sabres' history starts with No. 11! Just was curious what your take on it might be.
Patrick
Rochester, N.Y.
Back-to-back MVPs and six Vezinas. It's Dom.
John,
Firstly, I really enjoy reading all of your stuff on ESPN.com.
Secondly, I have a question about Sergei Bobrovsky of the Philadelphia Flyers:
Is Sponge Bob Square Pads a great nickname or the greatest nickname for a goaltender of all time?
What are your favorite nicknames?
Thanks!
Nick
I think I called Bobby Holik "SpongeBob hockey pants" back in the "NHL 2Nite" days.
My two favorite hockey nicknames of all time are Pat Verbeek's "Little Ball of Hate," and Allen Pedersen, a pale defenseman for the Bruins in the late '80s, was given an excellent ironical nickname by his teams, "Beach."
Mr. Buccigross,
Over the past few years you've been espousing the love and power of the Q-Stache. However, I think you have been neglecting a much more powerful hockey stache, one that has been actually helping people. Please give some recognition to George Parros of the Anaheim Ducks and his charitable "Stache Gear".
For almost a year, George has been selling t-shirts and hats at the Honda Center with all the proceeds going to the Childhood Leukemia Foundation. I just dropped by the arena yesterday and saw the new batch of designs. I picked up the Cereal Box one ("Free Stache in Every Box!").
Please give Parros and his charitable "Stache Gear" its well deserved due in your blogum and share with the world what all us SoCal Ducks fans already know: the great power of the P-stache.
Quack,
Charles Eldridge
Los Angeles
[+] Enlarge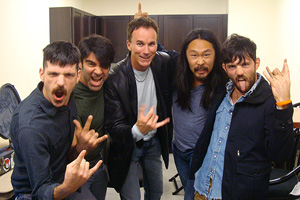 Courtesy of BuccigrossJohn Buccigross at the Avett Brothers concert.
Bucci,
I know you love your old-school arenas. But have you been to a game at the Shark Tank? It reminds me of an Avett Brothers concert. It's a new product but with a truth and charm that makes it seem like it's been around for much longer. Although, I think if the Avett Brothers played hockey, they could at least make it to the Stanley Cup finals.
Joshua Amunrud
I saw the Avett Brothers in concert last week. They gave me their best hockey/rock and roll face for an e-mail bag team picture.
I. And Love. And You.
John Buccigross' e-mail address -- for questions, comments or crosschecks -- is john.buccigross@espn.com.
Bucci's fan photos
Hi John,
I just wanted to pass along some pics of my son. He was born on July 13, 2010 and his name is Mario Paul Thomas, and yes, he is named after my all-time favorite player -- and, in my opinion, the best ever -- Mario Lemieux. My wife and I are huge Pens fans (our first date was a game at Mellon Arena in Sid's rookie year) and I can't wait to take little Mario to his first game (I'm trying to convince my wife to let me wear the baby carrier book-bag thing to Heinz for the Winter Classic).
Dave Thomas
Pittsburgh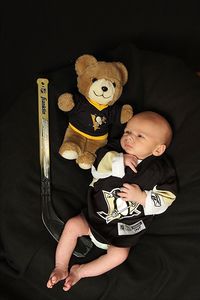 Bucci,
Just reading your e-mail column and saw you suggested the name Podes for a dog. I know you don't remember, but many years ago I e-mailed you to name my new Labrador and you named him Podes. He just turned 6 and is doing very well. Still acting like a rambunctious puppy, much like the real Shjon Podein would if he were in fact a dog. I even taught him to pass me one-timers with the tennis ball.
Taylor Wallace
Dahlonega, Ga.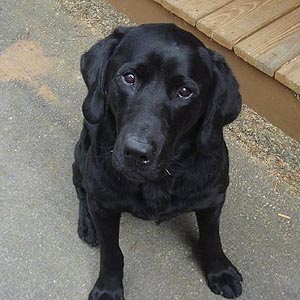 Bucci,
Loved your blogumn on our new home, the CONSOL Energy Center. The joint is only a few months old, but I've been fortunate enough to have three near-religious experiences there already: hearing Paul McCartney play "Give Peace A Chance" at the opening concert, seeing Mario Lemieux skate out to center ice and pour rink water from Mellon Arena at the home opener and hearing my little girls break out into their first spontaneous "Let's Go Pens" chant at the preseason opener without my prompting.
Ron Volpe
Allison Park, Pa.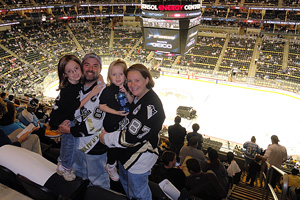 Don't forget the column!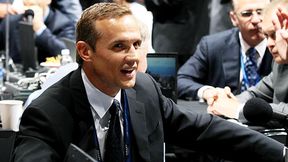 Just as Arcade Fire's Win Butler sang, general manager Steve Yzerman is trying to make the "lightnin' bolts a glowin'" in Tampa Bay.
Story