Coaches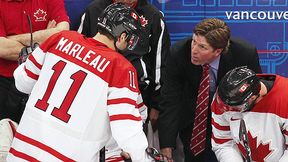 Jamie Squire/Getty Images
Burnside: Hard to argue with success, although the last time Canada was in this position, coming off gold in 2002 in Salt Lake City and headed to Europe for the Olympic tournament, the team returned the same coaching/management staff and fell flat in Torino, coming home empty-handed. That said, we'll still give Mike Babcock the head-coaching job and return Ken Hitchcock to an assistant's role but add in Dave Tippett and Claude Julien to round out an all-star coaching cast. The bottom line is there are probably 10 coaches you could select and you'd hardly get an argument, including the defending Cup-winning coach from Los Angeles, Darryl Sutter; Cup runner-up Pete DeBoer; Paul MacLean, who has a long history with Babcock in Detroit; Barry Trotz and Guy Boucher.
Head coach: Mike Babcock
Assistants:
Ken Hitchcock
Dave Tippett
Claude Julien
LeBrun: Basically, Canada will see fit to bring back the same group that won gold minus Jacques Lemaire, who retired. So I inserted Claude Julien -- whose tremendous work in Boston should warrant it -- for Lemaire. Mike Babcock isn't 100 percent assured yet of returning as head coach but I don't see how you don't give the reigning Olympic gold medal coach the chance to defend that title. Team Canada gave Pat Quinn that chance in 2006 after winning in 2002. Ken Hitchcock's international résumé plus his great work in St. Louis makes him a lock to return as an assistant. I'd really like to see former Olympic player Dave Tippett get a nod as well, if for some reason there's an opening.
Head coach: Mike Babcock
Assistants:
Ken Hitchcock
Lindy Ruff
Claude Julien
On The Radar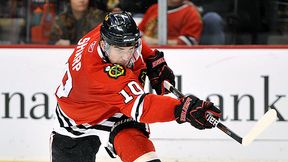 Rob Grabowski/US Presswire
Even though we expanded our projected rosters to 25 players, not every player made the cut. Here is a list of guys we will be watching over the next year to see if they can break into the group headed to Sochi for Canada:
FORWARDS:
Martin St. Louis
Ryan Getzlaf
Joe Thornton
Brad Richards
Tyler Seguin
Jeff Carter
James Neal
Patrick Sharp
Andy McDonald
Jeff Skinner
Brad Marchand
Milan Lucic
Evander Kane
Patrick Marleau
Jason Spezza
DEFENSEMAN:
Dan Boyle
Dan Hamhuis
Mark Giordano
P.K. Subban
Dion Phaneuf
Jay Bouwmeester
Dougie Hamilton
Justin Schultz
Mike Green
Brian Campbell
Michael Del Zotto
GOALTENDERS:
Mike Smith
Cam Ward
Brian Elliott
Corey Crawford
Martin Brodeur
COACHES:
Dave Tippett
Todd McLellan
Pete DeBoer
Joel Quenneville
Alain Vigneault
Paul MacLean
Barry Trotz
Looking To Sochi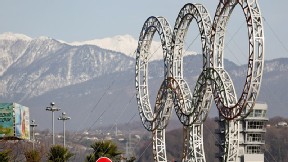 AP Photo/Ignat Kozlov