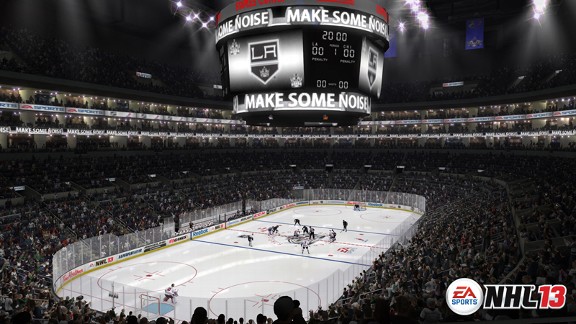 EA SPORTS
Having gone through one of the most memorable playoff runs in recent history, the 2012 Stanley Cup champion Los Angeles Kings start the 2013 NHL season at home against the Chicago Blackhawks. As Kings' fans look on, their team's first ever Stanley Cup banner will be raised to the rafters of Staples Center. If the Kings have it their way, that banner will represent the first of many to come. Yet, in a shortened season, it's anyone's game and every team is hungry for Lord Stanley's Cup.
It's always fun to play spoiler, and the Blackhawks do just that as they take the game 2-1 in overtime, spoiling the banner raising party. This one was tight from the get-go, with no one scoring until David Bolland tallied in the third period. Justin Williams replied for the kings, before Patrick Sharp scored in overtime to seal the deal for the Blackhawks.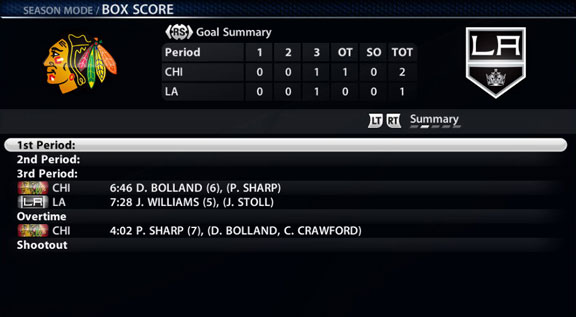 EA SPORTS
Three Stars
Sharp and Bolland earned second and third star honors, respectively, finishing the game with a goal and an assist each and a plus-2 rating. Blackhawks goaltender Corey Crawford took the first star, as he lead the Hawks to a victory with a sparkling .971 save percentage.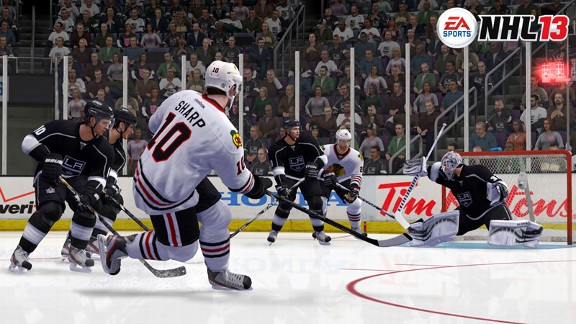 EA SPORTS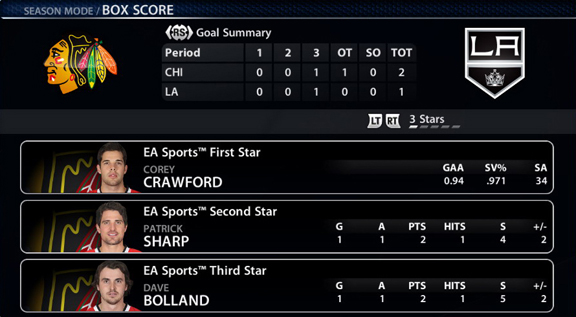 EA SPORTS
For more information about NHL '13, visit EA SPORTS.