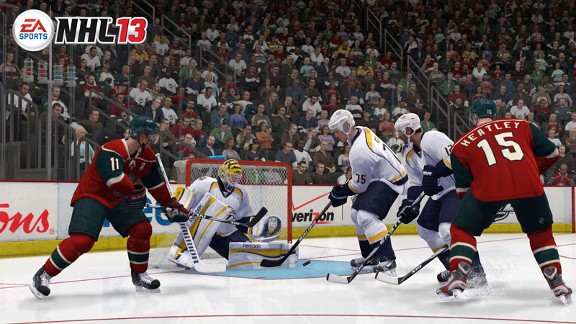 EA SPORTS
The 2013 NHL season is a season of hope for both the Nashville Predators and the Minnesota Wild. With the addition of hometown hero Zach Parise and Ryan Suter, the Wild look to make the playoffs for the first time since the 2007-08 season. The Predators, now without the dynamic Weber-Suter duo, look to make it past the conference semifinals for the first time in franchise history.
There was only one goal in this spirited affair and it came courtesy of former New Jersey Devil Parise. The goal was assisted by Suter, who may not have sealed the deal against his old club with a goal, but his stellar performance made this a game to remember for the Wild.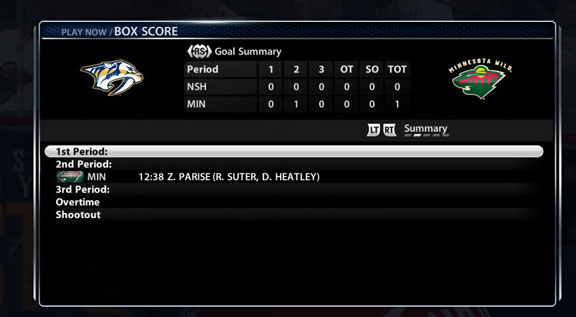 EA SPORTS
Three Stars
In what was a fierce defensive battle between the Preds and Wild, Niklas Backstrom ends up with the first star on the strength of his 27-save, shutout performance. Pekka Rinne picks up the second star with 30 saves, allowing the only goal of the night. Parise had the game-winning goal and notched the third star.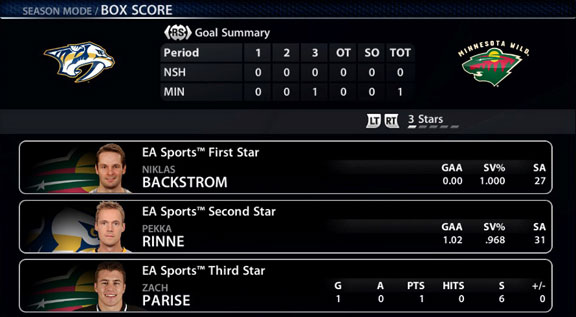 EA SPORTS
For more information about NHL '13, visit EA SPORTS.