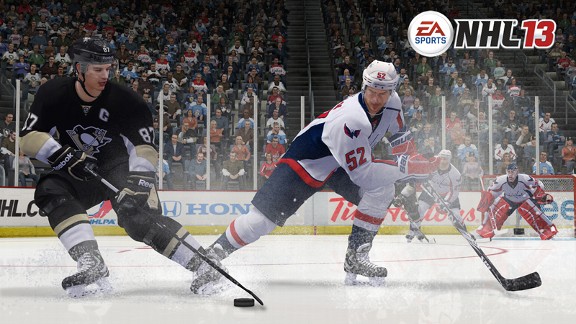 EA SPORTS
The debate over whether Sidney Crosby or Alex Ovechkin is the better player may no longer be a talking point, but a matchup between the Washington Capitals and Pittsburgh Penguins always yields an exciting game. Can the Penguins hold off the struggling Capitals?
This one was a back and forth topsy-turvy affair, as the Penguins responded each time the Capitals scored. The game broke open in the first minute of the third period as Sidney Crosby scored the game-winning goal, taking a Paul Martin pass in the slot of sliding it home. Matt Cooke added an insurance marker to put the game out of reach.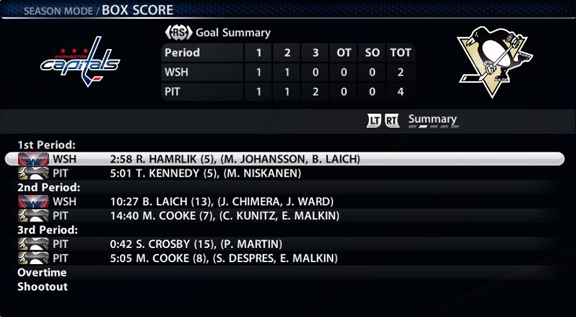 EA SPORTS
Three Stars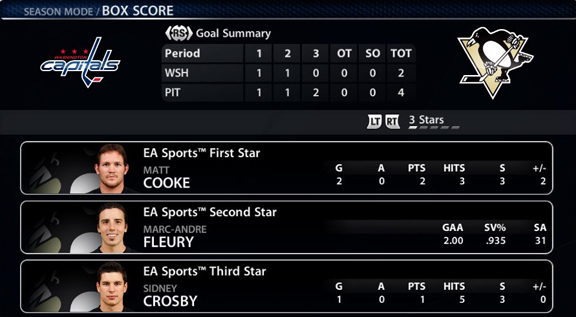 EA SPORTS
For more information about NHL '13, visit EA SPORTS.