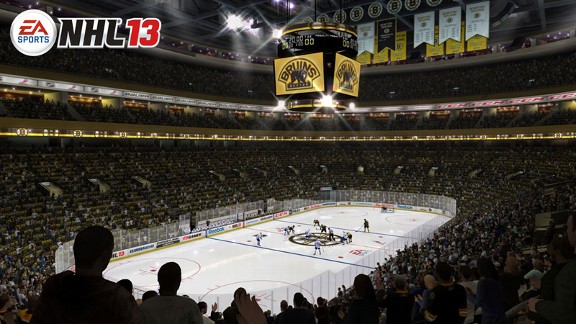 EA SPORTS
The NHL's Northeast Division may just be the toughest division in the entire league. As it stands, four out of the five teams in the division are in a playoff spot with the Buffalo Sabres representing the outlier. Thursday's matchup between the Toronto Maple Leafs and the Boston Bruins at TD Garden is a challenging one for Toronto as they are coming off back-to-back games, having played at home Wednesday night against the Ottawa Senators.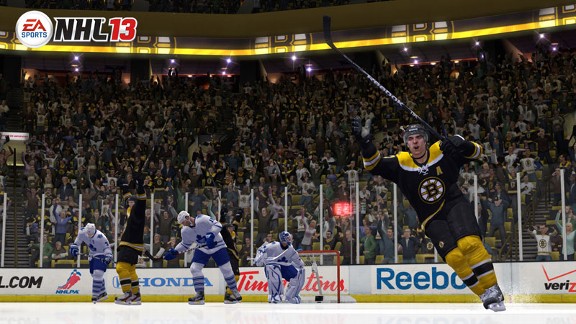 EA SPORTS
Maple Leafs' keys to the game

• A Balanced Attack -- The Maple Leafs have been drawing most of their offensive prowess from the Nazem Kadri line as of late. If the Leafs want to be successful against a Bruins' team that boasts the third-best goals against (46) in the NHL, they'll need to have all lines firing. Phil Kessel is typically quiet at the TD Garden, but perhaps his recent chemistry with James Van Riemsdyk can help him have a break out game against his former club.
• Steady Scrivens -- Although it looks like James Reimer has been anointed by the Leafs' coaching staff as the starting goaltender, the goaltending situation in Toronto can best be defined as 1A and 1B, with Scrivens representing the latter option. Scrivens is having a very respectable season with a .923 save percentage, but he will need to be solid in this one against a Bruins team that typically dominates the Maple Leafs.
Bruins' keys to the game

• Tightening it up -- The Bruins have consistently been one of the best defensive teams this season, so watching them squander a 3-0 lead against the Washington Capitals last game came as a surprise. Look for the Bruins, led by Chara, to tighten it up defensively against the Leafs and get back to Bruins-style hockey.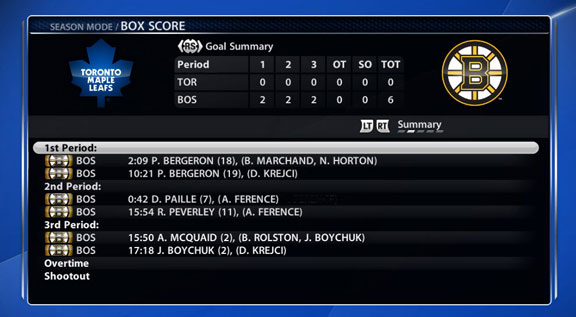 EA SPORTS
Three Stars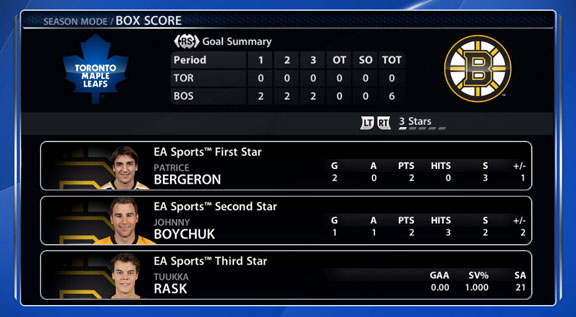 EA SPORTS
For more information about NHL '13, visit EA SPORTS.