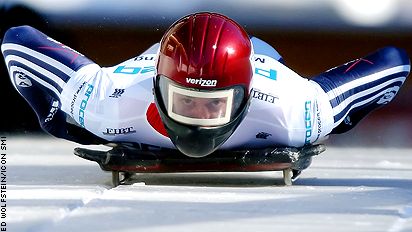 Speed Zone
Zach Lund was destined for speed. First, it was luge. But then, he switched to skeleton and hasn't looked back. But Bonnie DeSimone writes that tragedy off the track helped Lund become one of the world's best.
Story

DeSimone: Ohno now marked man
We haven't seen Apolo Anton Ohno in almost four years. But the speedskater is getting ready for another Olympics, and he's had a few tests along the way.


SCHEDULE OF EVENTS
DATE
EVENT
Dec. 12-17
Luge World Cup

Lake Placid, N.Y.
Dec. 14-18
2006 U.S. Olympic trials -- short track

Marquette, Mich.