Raisman determined to make sure future generations are safe.
Olympic gymnast Aly Raisman joins OTL to speak out about the abuse caused by Larry Nassar and USA Gymnastic's response to the allegations.
Raisman disappointed by USAG's response to Nassar case.
Olympic gymnast Aly Raisman explains why she has been disappointed by how USA Gymnastics has responded to the allegations of abuse against Larry Nassar.
Nassar's abuse enabled by others.
Jeremy Schaap and Ryan Smith join OTL to discuss the full scope of what allowed former USA Gymnastics doctor Larry Nassar to continually sexually assaulting girls over an extended period of time.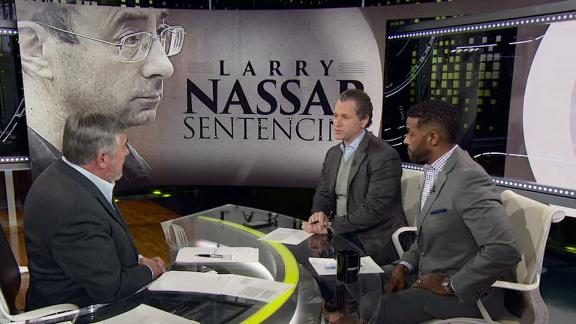 Victims begin statements against Nassar.
With Larry Nassar present, multiple victims and victim representatives speak out about the abuse they suffered from the former USA Gymnastics doctor.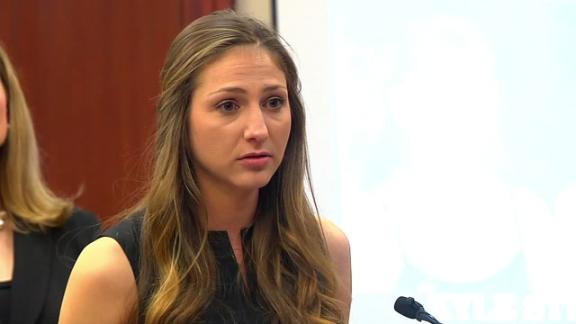 North Korea in Pyeongchang
Headed to 2018 Pyeongchang
sportsnation
U.S. Olympian shares news of making hockey team with father.
Bobby Butler of the AHL's Milwaukee Admirals shares the news with his father that he was named to the U.S. Olympic hockey team.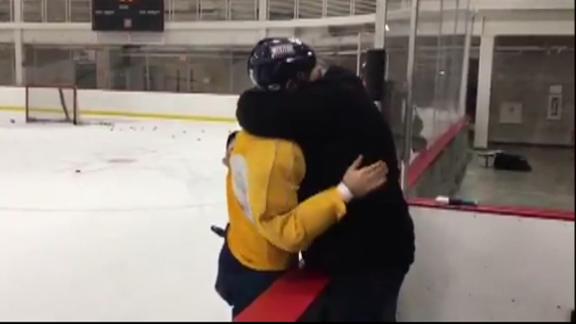 espnw
Gymnastics
Maroney's attorney files lawsuit against USAG over cover-up deal.
John Barr reports on a confidentiality agreement between USA Gymnastics and McKayla Maroney, and the ramifications Maroney could face for speaking out about Larry Nassar's abuse.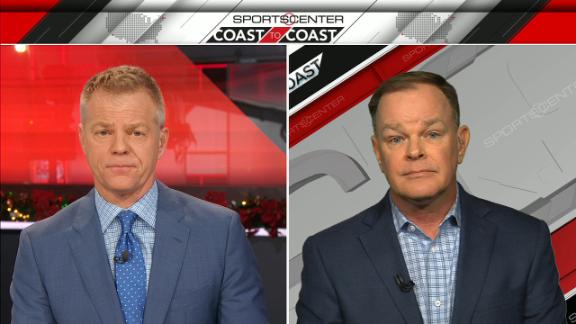 A look at the top moments in women's sports in 2017.
2017 was full of memorable moments in women's sports. Take a look back at some of the best.
Figure Skating
Janney and Everett preview 'I, Tonya.'
7-time Emmy winning actress Allison Janney joins Neil Everett at the movies and explains that she hopes fans "have more empathy" for Tonya Harding after watching the new film.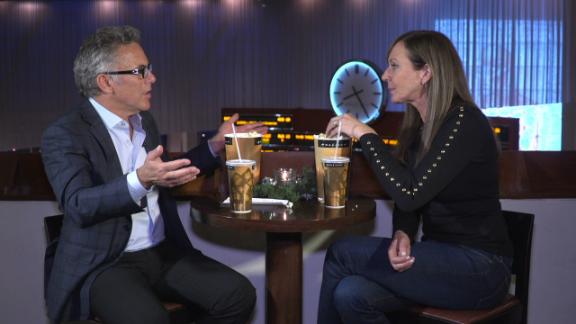 Nassar Sentenced
Early warning signs with Larry Nassar?
John Barr talks with two women who were victimized by Dr. Larry Nassar and tried to warn people about his behavior.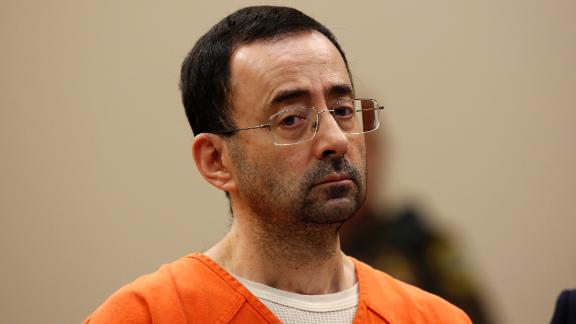 Olympics
Schaap: Russia's ban big, but not comprehensive.
Jeremy Schaap joins SC6 to break down the IOC's decision to ban Russia from the 2018 Winter Games over state-sponsored doping.