May, 10, 2011
5/10/11
10:06
AM ET
Construction began on the temporary venue in southeast London that will host the shooting and Paralympic shooting competitions during the 2012 Summer Olympics. The venue will be on the grounds of Woolwich's historic Royal Artillery Barracks.
There will be three enclosed ranges and three open-air ranges. Construction is scheduled to be completed before international shooting test events next spring. This is the final venue to start construction for the 2012 Games.
"It is fantastic to see our athletes and the sport of shooting located at such an iconic venue at the very center and heart of the London Games," said Olegario Vazquez, president of the International Shooting Sport Federation. "We are extremely impressed with the design, plans and arrangements for the venue. It will provide a splendid stage upon which to showcase our athletes and sport to the world."
The Olympic Delivery Authority estimated that more than 104,000 spectators will watch the shooting competitions during the Games.
Immediately after the Olympics, the venue will be dismantled.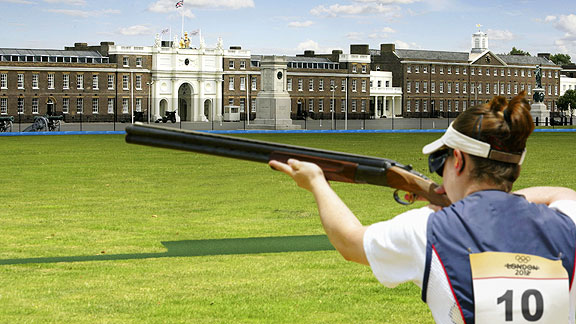 London 2012/Getty ImagesSpectators will enter the venue with views of the world-famous military base -- the longest continuous Georgian building facade in the United Kingdom.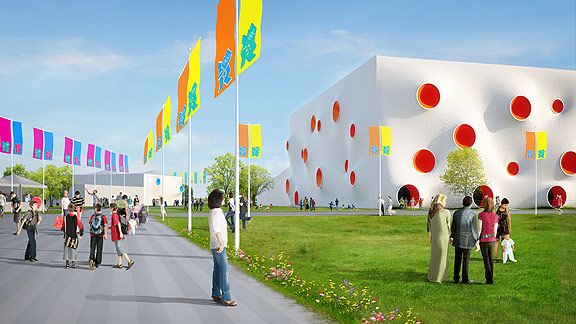 ODAA visualization of how the London 2012 shooting venue will look at the Royal Artillery Barracks.