Alvin Kraenzlein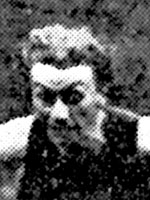 Alvin Kraenzlein
Date of birth

1876-12-12
Birthplace

Vienna (Austria)
Height

183 cm
Weight

75.0 kg
Disciplines

sprint, hurdles, long jump
World Records

2 (200m, 220 yards)
Olympic Games (4 medals - 4 gold)
60m: 1st (1900)
110m hurdles: 1st (1900)
200m hurdles: 1st (1900
Long jump: 1st (1900)
A pure hurdling genius
American Alvin Kraenzlein succeeded in making a name for himself in the Paris Games of 1900 by winning four gold medals in the space of three days: 60m, 110 and 200m hurdles and the long jump.
In the French capital, Kraenzlein recorded an Olympic feat that was a first and, one which has yet to be repeated.
But above all, Kraenzlein's notoriety can be put down to his hurdles technique.
In a period when hurdlers leapt over the hurdles any way they could, Kraenzlein proved a pioneer.
On a grass track in the capital's Bois de Boulogne he jumped over the three-feet, six-inch high hurdles with his leg extended, creating the method which would henceforth be used the world over.
Kraenzlein, however, was not content with just being an accomplished hurdler: he not only won the 200m hurdles - an event in which he had already set a world record (23 sec 3/5 - 28/5/1898), he was a top class sprinter, as was shown in Paris when he won the 60m, setting a new world record in exactly 7 seconds.
Hurdles specialist and sprinter, Kraenzlein, who was of Austrian descent (his parents moved to Wisconsin when he was three years old), also possessed another string to his bow: the long jump.
Feud
And, in Paris, he found himself at the centre of a bewildering situation which saw him oppose his own compatriot, Myer Prinstein.
Prinstein, world record-holder at the time (7.50m), thought he had done enough in the qualification heats, jumping 7.17m on the Saturday - a jump which, then, was permitted as a final standing.
Prinstein was of Jewish origin but it was his university coaches who forbade him to run on the Sunday, in a fundamentalist Christian gesture.
However, Kraenzlein had no such problems. In the Sunday final he cleared a distance of 7.185m to win the Olympic title by exactly one centimetre.
His haul of four gold medals in such varied events has yet to be repeated at an Olympic Games.
In an attempt to equal the score, Prinstein challenged the new Olympic champion on the Monday, but Kraenzlein refused.
Although Prinstein caught up with his adversary by easily winning the triple jump on that day, both men almost came to blows over the matter and for many years it proved a bone of contention.
After the Games Kraenzlein became a revered coach to both Cuban and German national teams. He died on January 6, 1928.
Copyright 2008 Agence France-Presse.