Nedo Nadi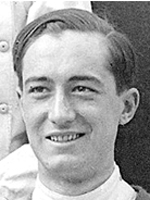 Nedo Nadi
Date of birth

1894-06-09
Birthplace

Livorno
Disciplines

foil, epee, sabre
Olympic Games (6 medals - 6 gold)
Foil: 1st (1912, 1920)
Foil Teams: 1st (1920)
Epee Teams: 1st (1920)
Sabre: 1st (1920)
Sabre Teams: 1st (1920)
Perfection destined for Olympic success
The Italian fencer Nedo Nadi is still regarded today as one of the greatest Olympic champions ever following his feat at the Antwerp Games of 1920: collecting an unprecedented five gold medals from five competitions.
Trained from a very early age in his father's fencing stable in Livourne, Nedo Nadi was put "en garde" for the first time at the age of 5, and won his first tournament at the age of 13.
Selected for the Stockholm Games (1912), he dominated the individual foil event, faultless in the process: seven successful assaults out of seven, 36 winning strikes against eight.
Decorated for bravery following the First World War, Nedo Nadi returned to take up arms again, this time at the Antwerp Games, showing great skill to succeed in every one of his events: two individual titles (foil and sabre) and the three team titles (foil, sabre and epee).
His demonstration in the sabre event was most exceptional - winning the gold medals with his eleven assaults against his younger brother Aldo Nadi, who also formed part of the "squadra" which competed in the three events in Belgium.
After a stay in Buenos Aires where he continued his passion as a maitre d'armes, Nadi returned to Europe and turned to the professional ranks.
In 72 tournaments and six years of competition, he never met defeat (he became world epee champion in 1930). He ended his career by taking the post as president of the Italian Fencing Federation.
Falling victim to a brain haemorrhage, one of the most famous fencers in Olympic history died in Rome at the age of 45 on January 29, 1940.
Copyright 2008 Agence France-Presse.