Olympics Venues >> China Agriculture University
China Agriculture University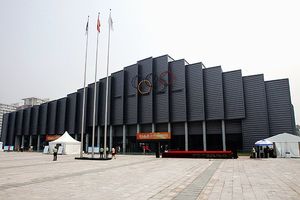 Location

Situated on the east campus of the China Agriculture University.
Description

This gymnasium is highlighted by a roof reminiscent of the traditiional Chinese style. Maximum capacity is 8,500 spectators while the area surface is 24,000 sq. metres.
Sports

Wrestling (men's freestyle and greco-roman and women's wrestling).
Competition dates

Aug. 12-21
Copyright 2008 Agence France-Presse.