Ice Hockey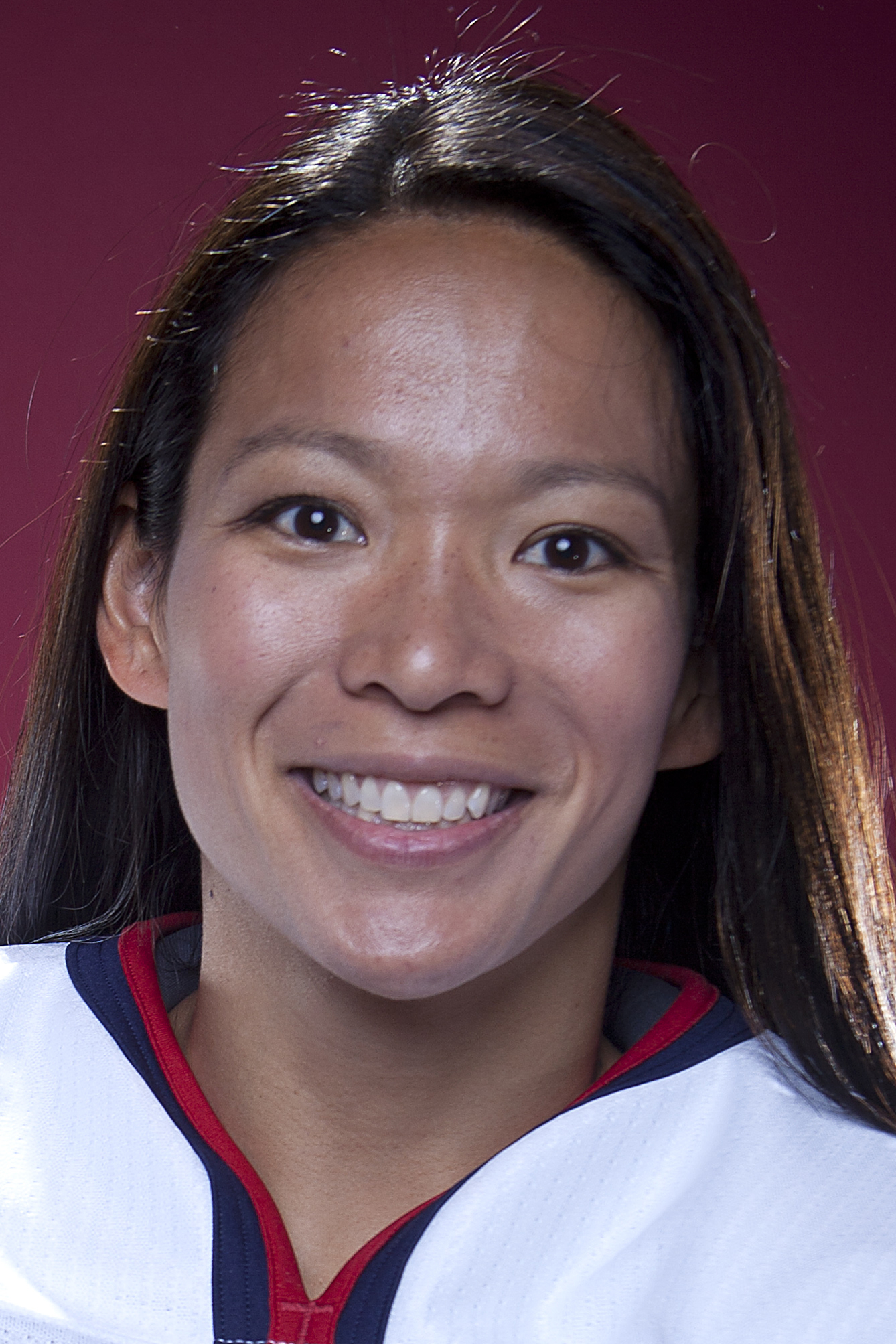 Julie Chu
Age

31
Date of Birth

March 13, 1982
Highlights
After Chu saw a poster that said, "Girls can play hockey, too," her mother said it was OK for her to ditch figure skating and switch to hockey. Inspired by her brother, she grew up playing on a boys team. Chu qualified for her first international team as a high school junior. Although she hurt her knee in practice, the coach let her make the trip for the experience. Chu became the first Asian-American to play for the U.S. Womens National Ice Hockey Team and to compete at an Olympic Winter Games in a sport other than figure skating. She said she joined the 2002 Olympic team as "the starry-eyed kid that had no idea what was going on." Initially deferring her acceptance to Harvard to compete in Salt Lake City, Chu graduated with honors and become the all-time leading scorer in NCAA history. The only award Chu is missing is an Olympic gold medal. The U.S. won the silver in Salt Lake City, losing to Canada in the final, then took home only a bronze in 2006. The U.S. and Canada faced off again in Vancouver, with the Canadians prevailing 2-0 and relegating the U.S. to silver again.
Runup
Chu is in her 14th year with the U.S. national team and played the last three seasons with the Montreal Stars of the Canadian Womens Hockey League. She captained the U.S. to the 2013 World Championships gold medal to go along with back-to-back Four Nations Cup titles in 2011 and 2012. The U.S. took the bronze in the 2013 Four Nations Cup. During seven pre-Olympic games between the U.S. and Canada this season, the Canadians won the first three games _ including one in the Four Nations Cup _ then the U.S. stormed back to win the final four. Two of the games erupted in brawls, including their first contest in October in Burlington, Vt. All 10 skaters squared off late in the third period, with Canada eventually winning 3-2. The second fight came with only 9 seconds left in a 4-1 U.S. win on Dec. 20 in Grand Forks, N.D. Chu played in seven pre-Olympic contests, but had no goals or assists. Team USA will meet Canada, Finland and Switzerland in pool play in Sochi. In past Olympic contests versus Canada, Finland, Sweden, Switzerland and Russia, the U.S. has won 11 games and lost three, including one in overtime.
Prediction
As reigning world champions, Chu and the U.S. team is projected to win their first Olympic gold medal since women began playing Olympic ice hockey in 1998.
Things To Know
Chus family got tattoos of the Olympic rings after the announcement that she had made the 2002 U.S. Olympic team.
One of her family philosophies is a motto her father fashioned from their last name CHU: Commitment, Honor and Unity.
Chu posed for ESPN The Magazines Body Issue in 2011.
Copyright 2014 Associated Press. All rights reserved. This material may not be published, broadcast, rewritten, or redistributed.