Figure Skating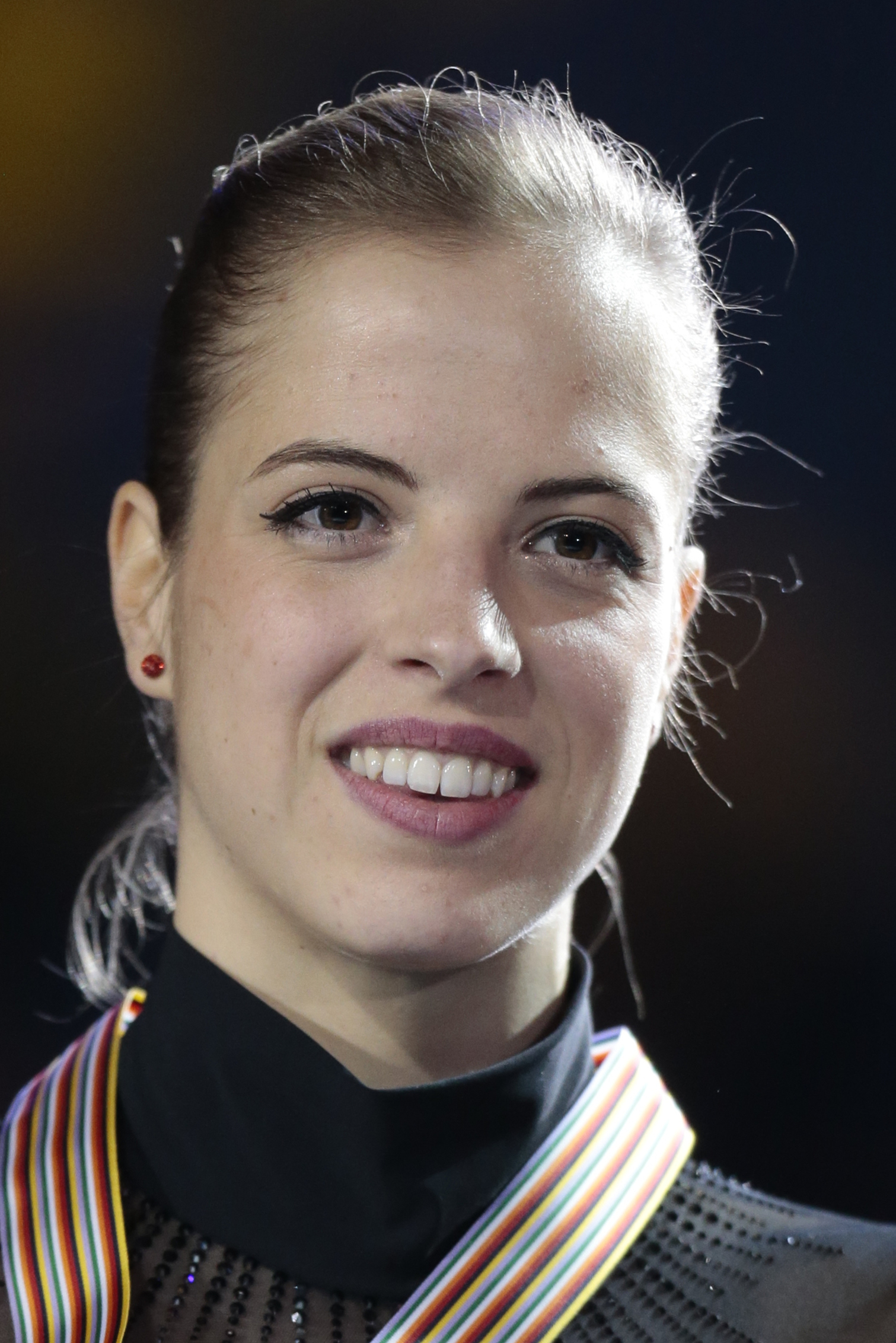 Carolina Kostner
Age

26
Date of Birth

Feb. 8, 1987
Highlights
Long considered one of the worlds most beautiful skaters, Kostner finally overcame the maddening inconsistencies that had marked her career by sweeping the three major titles in 2012: the Grand Prix final, European championship and the world championship. She followed up with a silver medal at last years world championships after sitting out the Grand Prix season, a break Kostner said helped rekindle her love for the sport. Earlier in her career, Kostner had struggled to meet the high expectations that came with her quick success. A bronze medal at the 2005 world championships made her a favorite for Turin, and she was her countrys flagbearer for the first Olympics in Italy since 1960. But she was dismal in the short program and never recovered, finishing ninth. A rebound in 2008 _ she won a silver medal at worlds and her second straight European title _ made her meltdown in the lead-up to Vancouver all the more stunning. She was a career-worst 12th at the 2009 world championships, failing to land a single clean triple in her free skate. In Vancouver, she fell three times on her way to a 16th-place finish. But the failures paved the way for her greatest success, as she stopped worrying about placements and focused instead on enjoying her skating.
Runup
Kostner failed to make the Grand Prix final after struggling at Cup of China. She did rebound with a silver medal at Cup of Russia, where she won the free skate over heralded young Russian Julia Lipnitskaia. But missing the Grand Prix final is less critical for Kostner than some other skaters. International judges know her well, and she won her fifth European title and the silver medal at worlds after skipping the entire Grand Prix season last year.
Prediction
If she can avoid the meltdowns that cost her in Turin and Vancouver, to say nothing of the 2009 and 2010 world championships, will finally get the only prize shes lacking: an Olympic medal.
Things To Know
Hopes to visit Namibia someday.
Longtime boyfriend is Alex Schwazer, gold medalist in race walking at the Beijing Olympics. Schwazer is currently serving a 3 1/2-year ban after testing positive for EPO before the London Games.
Cousin and godmother is Isolde Kostner, Italian skier who won three medals at the 1998 and 2002 Olympics.
Copyright 2014 Associated Press. All rights reserved. This material may not be published, broadcast, rewritten, or redistributed.