Snowboarding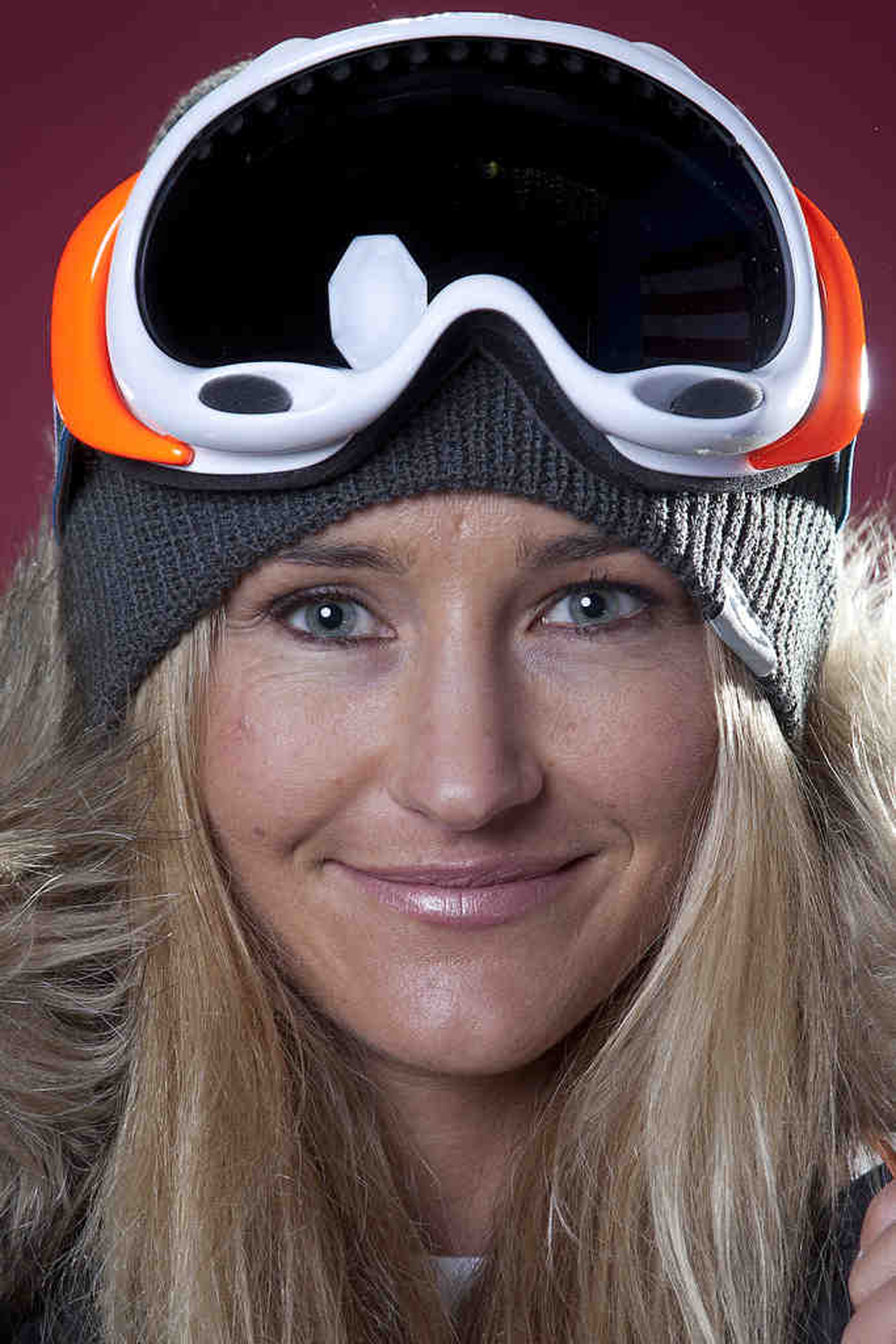 Gretchen Bleiler
Age

32
Date of Birth

April 10, 1981
Highlights
Bleilers life changed dramatically at age 10 when her family moved from Ohio to Aspen, Colo., where she was introduced to snowboarding. She led the invert revolution among female riders and became the first woman to perfect an inverted backside 540, known as "The Crippler." Making her World Cup debut in 1999 at age 17, Bleiler is the veteran on the circuit. She earned her first World Cup podium with a victory in Asahikawa, Japan, in 2001 and has been a threat to medal ever since. Bleiler missed the 2002 U.S. Olympic team due to a tiebreaker, then finished no lower than fourth in 12 FIS-sanctioned events leading into the 2006 Winter Games. Bleiler won the Olympic silver medal behind teammate Hannah Teter in Turin. She closed out the season with a World Cup gold medal in Lake Placid, N.Y., then jumpstarted the following season in Saas Fee, Switzerland, with another gold. In 2008, the four-time X Games gold medalist shared her knowledge with the younger generation by helping to create an all-girls halfpipe competition called the Snow Angels Invitational. In 2010, Bleiler competed in her second Olympics in Vancouver, but fell on both of her runs to place 11th.
Runup
Bleiler was practicing a double back flip maneuver on a trampoline in Park City, Utah, in June 2012, when she over-rotated, her kneeing smashing into her face. Bleiler required surgery to repair a fractured right eye socket. She also suffered a broken nose and a serious concussion and struggled with double vision and headaches. Hoping to regain the form that saw her earn four prominent podium finishes in 2012, Bleiler returned to competition eight months later at the Olympic test event in Sochi, placing 16th. She began this season with a World Cup bronze medal in Cardrona, New Zealand, then placed sixth at the Dew Tour event in Breckenridge, which was the first of five qualifiers for the U.S. Olympic team. In the World Cup at Copper Mountain, Colo., Bleiler took third behind U.S. teammates Kelly Clark and Arielle Gold. Bleiler put down a clean run with a strong series of tricks despite slow and difficult conditions in the pipe to reach her 13th podium in 21 World Cup starts.
Prediction
Though she is nearly twice as old as some of her competitors, Bleiler still has the tricks and style to win another Olympic medal.
Things To Know
She started a sustainable products company with her husband and speaks out about climate change.
Bleiler appeared as a celebrity judge on the television shows "The Cupcake Wars" and "Top Chef."
She was the first athlete male or female to have her own apparel line with Oakley.
Copyright 2014 Associated Press. All rights reserved. This material may not be published, broadcast, rewritten, or redistributed.