Biathlon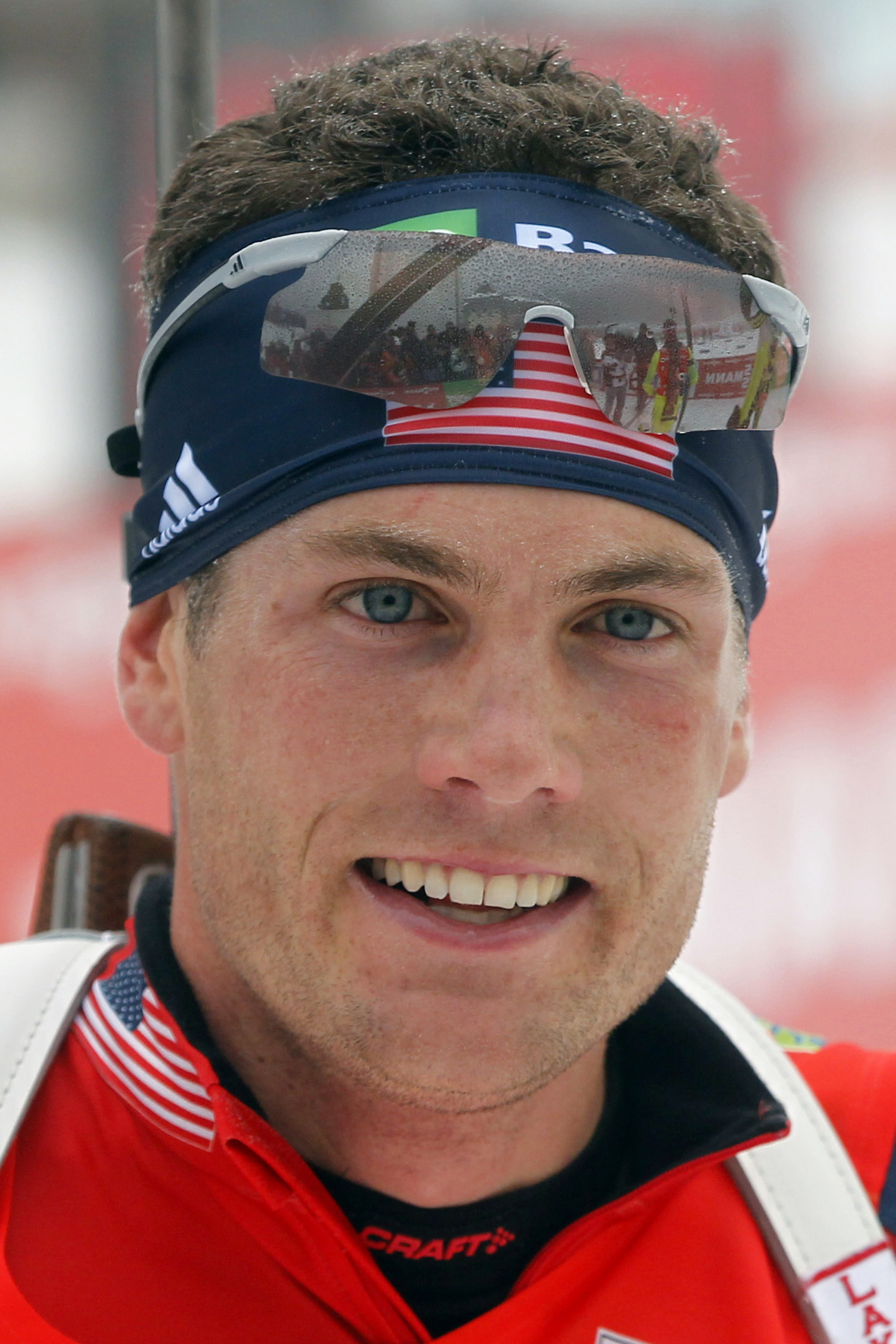 Tim Burke
Age

32
Date of Birth

Feb. 3, 1982
Highlights
The three-time Olympian could make history by winning the first Team USA Olympic medal in the sport. His silver medal in the 20-kilometer individual event at the 2013 World Championships was the first world championships medal for a U.S. biathlete in 26 years and only the second overall. Burke hit 19 of 20 targets (95 percent), exceeding his season average of 83 percent. Making his first Olympic team in 2006, Burke placed ninth in the relay in Turin. Following the Games, U.S. Biathlon received increased funding from the United States Olympic Committee, which led to the hiring of world-class coaches. The payoff came on Dec. 20, 2009, when Burke became the first U.S. biathlete to capture the overall World Cup lead and wear the yellow jersey despite never winning a World Cup race. However, Burke could not sustain that momentum. At the 2010 Olympics in Vancouver, he was 45th in his first race, his worst finish of the season to that point. Burke then placed 47th and 46th in his next two races. He was 18th in his final individual event and 13th in the relay. After the 2011 season, Burke underwent surgery for compartment syndrome in both legs.
Runup
Burke completed the 2012-13 IBU World Cup season ranked No. 3 in the mens individual standings and No. 10 overall. He posted six World Cup Top 5 finishes during the 2012-13 campaign, winning the silver medal in the individual event at Nove Mesto, Czech Republic, and a bronze in the mass start competition at Pokljuka, Slovenia. Burke picked up where he left off this season, making the podium during the first World Cup of the 2013-14 campaign. He placed third in the 10-kilometer sprint in Ostersund, Sweden. He was then 24th in the same event in Hochfilzen, Austria. After he finished 21st in the 12.5-km pursuit, he tweeted, "I am happy with my performance today. I just wish the others had missed a few more targets!" At the World Cup in Annecy-Legrand Bornand, France, in mid-December, Burke placed 16h in the 12.5-kilometer pursuit, a spot behind teammate Lowell Bailey. Team USA placed eighth in the relay.
Prediction
Burke is favored to reach the podium in the 20-kilometer individual event, becoming the first Team USA biathlete in history to medal.
Things To Know
Burke grew up near Lake Placid, N.Y., site of the 1932 and 1980 Winter Olympics, with fellow biathlete Lowell Bailey and Nordic combined Olympic gold medalist Billy Demong.
His longtime girlfriend is German biathlete Andrea Henkel, who has won two Olympic gold medals, one silver medal and one bronze.
His hobbies include fly-fishing, hunting, biking and hiking.
Copyright 2014 Associated Press. All rights reserved. This material may not be published, broadcast, rewritten, or redistributed.