Skeleton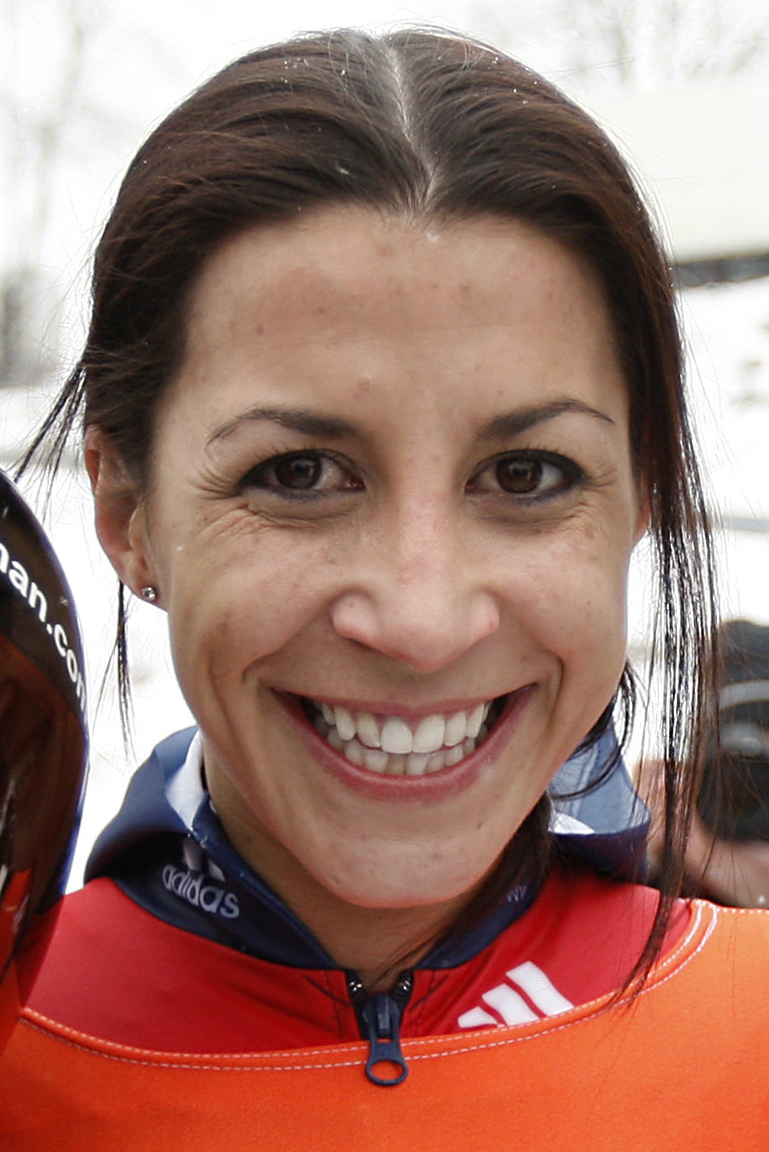 Shelley Rudman
Age

32
Date of Birth

March 23, 1981
Highlights
The Grand Dame of British skeleton racing and reigning world champion took up the sport in 2002. A fast learner, Rudman ranked No. 1 in Great Britain from 2004-12 before Lizzy Yarnold overtook her. Rudman won the 2005 World Student Games, but was disqualified from the 2005 World Championships for being 200 grams (less than half a pound) overweight. As a result, she did not qualify for national funding, so her hometown of Pewsey raised money with a 12-hour canoe marathon. At the 2006 Olympics, Rudman was fourth after the first run, improving on her second to win the silver. That was Britains only medal in Turin. Rudman took more than a year off giving birth to her daughter in October 2007 and undergoing knee surgery. On her return, she was the World Cup overall silver medalist in the 2008-09 and 2009-10 seasons and set two track records going into the Vancouver Olympics. Rudman was voted captain by the British Olympic team and carried the Union Jack at the Opening Ceremony. However, she was bitterly disappointed to finish sixth while teammate Amy Williams, with whom she had an icy relationship, won Britains first individual gold in 30 years.
Runup
Rudman finally prevailed as the World Cup overall gold medalist in the 2011-12 season. The following year, she struggled with a hamstring injury, chest infection and flu. Starting out with few Top 10 finishes she made her first podium at Winterberg, Germany, where she set a track record and won not only a gold medal, but also a keg of beer. Rudman then rose to the occasion by winning her first World Championship crown in St. Moritz, Switzerland, edging Noelle Pikus Pace of the United States by .57 of a second. Sarah Reid of Canada was third and Yarnold fourth. Two weeks later, Rudman was 12th at the Olympic test event in Sochi. This season, Rudman placed fourth in the first two World Cups in Calgary, Alberta, and Park City, Utah, then had a tough outing in Lake Placid, N.Y., where in back-to-back World Cups she was sixth and 11th. However, she ranked second in the world midseason rankings behind Yarnold. Self-coached on the ice since 2006, Rudman uses software to analyze her runs.
Prediction
Rudman, the reigning world champion, likes technical tracks such as the one at Sochi, so is a definite medal threat.
Things To Know
Rudmans fiance Kristan Bromley, the 2008 skeleton world champion known as "Dr. Ice," and their 6-year-old daughter Ella-Marie travel with her as much as possible.
Rudman competed in the British show Superstars in 2008, trying a variety of different sports on the winning team.
She has been invited to sit in the royal box at Wimbledon and Royal Ascot.
Copyright 2014 Associated Press. All rights reserved. This material may not be published, broadcast, rewritten, or redistributed.