Speedskating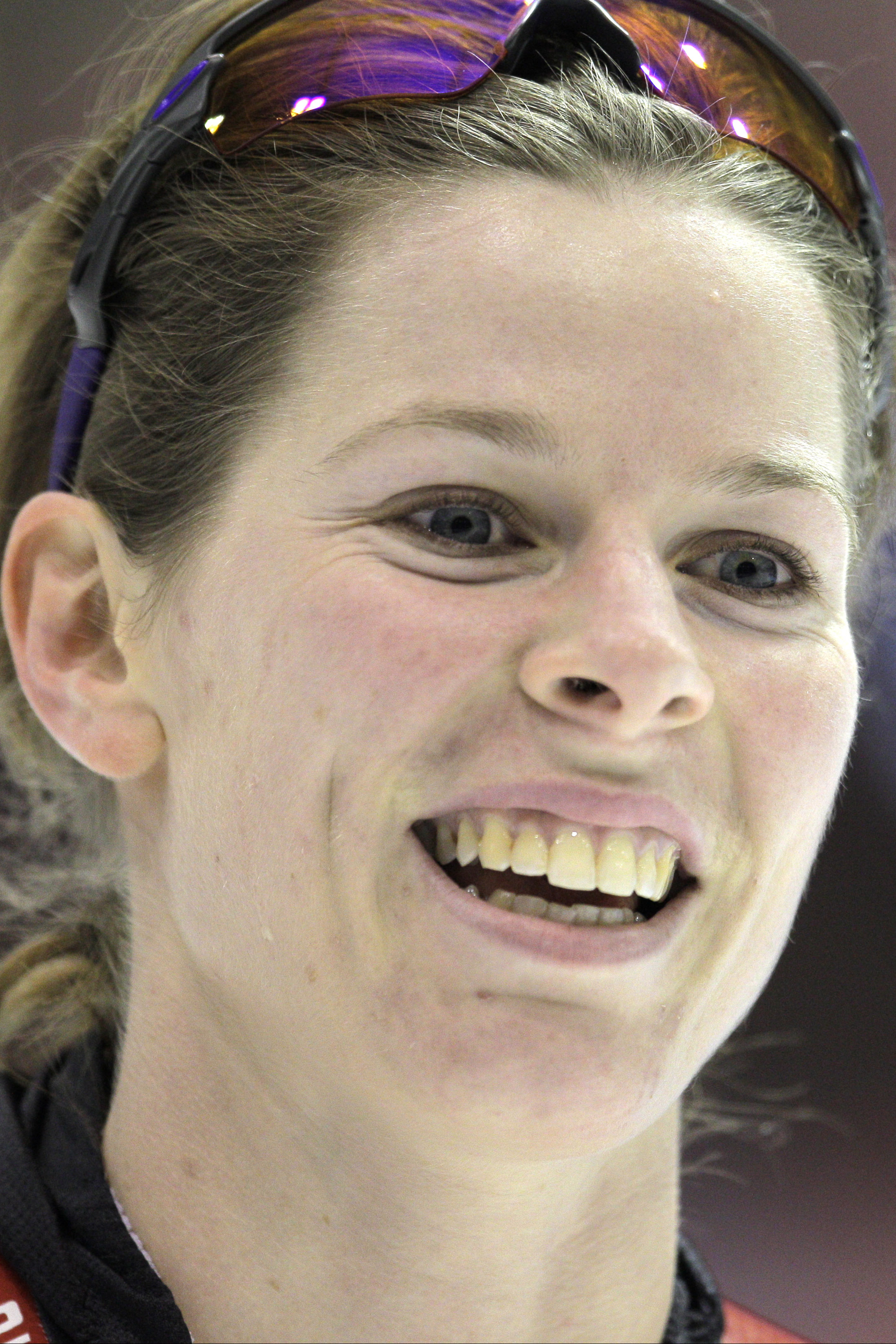 Christine Nesbitt
Age

28
Date of Birth

May 17, 1985
Highlights
Originally a hockey player and then a short track speedskater, Nesbitt was the Ontario Junior Speedskating Champion at age 15. She switched to long track upon moving to Calgary for college in 2003. Nesbitt developed rapidly, winning her first World Cup medal in 2005. At the Turin Olympics, Nesbitt won the silver medal in team pursuit and placed 14th in the 1,000 and seventh in the 1,500. She won the 2009 World Cup title in the 1,000 in Vancouver as a prelude to winning the 2010 Olympic gold on the same track. The summer after the Olympics, Nesbitt was cycling when she collided with an SUV, breaking her elbow and injuring her knee. She recovered to win the silver in the World Allround Championships and the gold in the World Sprint Championships in 2011. According to the Calgary Herald, Nesbitt is "known for putting up her best performances when angry," such as when she set the world record in the 1,000 of 1 minute, 12.68 seconds in Calgary on Jan. 28, 2012. She was also part of the record-setting womens pursuit team.
Runup
During the 2011-12 season, Nesbitt entered five of the seven World Cup races in the 1,000 and went undefeated, winning every race by more than half a second. During that stretch, she broke the world record and set track records on four other ovals. Nesbitt also excelled at 1,500 meters and in team pursuit, accumulating enough points to be World Cup champion. At the 2012 World Championships, she won gold in the 1,000 and 1,500 and silver in team pursuit. Nesbitt was up and down during the 2012-13 season, missing the podium in the 1,000 at the World Championships, but winning the bronze in the 1,500. She was subsequently diagnosed with Celiac Disease and cut gluten from her diet. This season, Nesbitt was 10th in the 1,000 and seventh in the 1,500 in Calgary and 12th in the 1,000 and 15th in the 1,500 in Salt Lake City. She did not compete in Berlin when Canada placed fifth in team pursuit, earning the third seed at the Olympics.
Prediction
Nesbitt could win sneak onto the podium in the 1,000 or 1,500, although her best shot could be team pursuit.
Things To Know
Born in Melbourne, Australia, Nesbitt moved to Canada when she was 3 months old.
Played trumpet in a jazz band, guitar in a punk rock band and wrote a classical piece in three parts that was dedicated to her dog. The piece won second prize in the Ontario Provincial competition.
Nesbitt raises funds for the Muungano Foundation, which provides educational support to children in northern Kenya.
Copyright 2014 Associated Press. All rights reserved. This material may not be published, broadcast, rewritten, or redistributed.