Alpine Skiing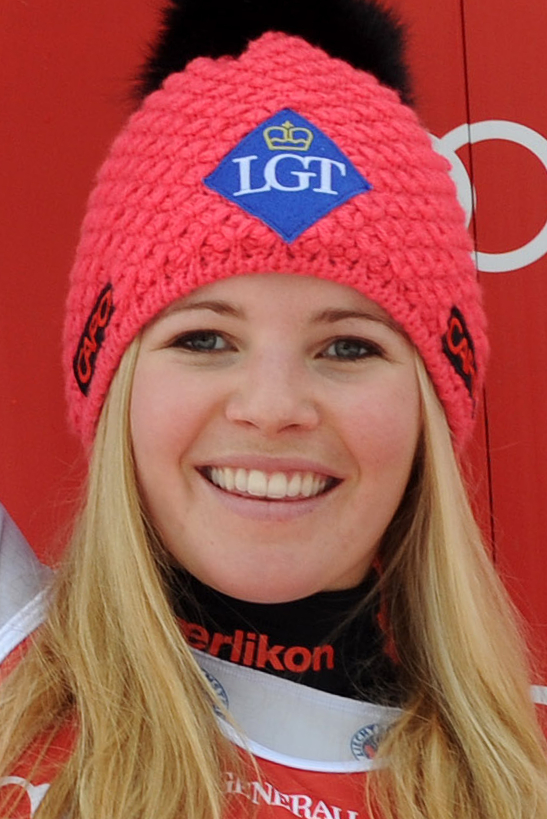 Tina Weirather
Age

24
Date of Birth

May 24, 1989
Highlights
After showing plenty of signs of real potential by earning five medals in appearances at the junior world championships, Weirather made her Olympic debut at age 16 at the 2006 Turin Games. Even so young, she finished 33rd in one race, but failed to finish another. Yet that quick visit to that stage allowed her to gain some experience that could help her this time around. She then qualified to participate in four events at the 2010 Vancouver Games, but was forced to skip them because of one in a series of knee ligament injuries that also sidelined her for an entire World Cup season. Weirather also has yet to fare better than 13th in any race in three trips to the world championships. Still, she took a major step forward on the top circuit by turning in six top-three finishes during the 2011-12 World Cup season, finishing second in the downhill standings and ninth in the overall standings, then earned her first race win in March 2013 in a super-G at Garmisch-Partenkirchen, Germany.
Runup
Of the first seven races that Weirather completed in the current World Cup season, her time was good enough to place her in the top five each and every time (although one fifth-place finish was erased after she was disqualified for wearing an arm protector over her ski suit instead of under it at Lake Louise, Alberta, in December). That run of pre-Sochi success included a victory in a super-G in St. Moritz, Switzerland (which also pushed her, at least for the time being, into second place in the overall World Cup standings), along with two runner-up finishes in downhills and another runner-up in a super-G. There even was a third-place showing in the more technical giant slalom. She repeatedly has demonstrated an ability to turn in runs that challenge the very best female ski racers across various disciplines, marking herself as someone to watch at the Olympics.
Prediction
Might not quite be up to winning a gold but, if healthy, could very well wind up with multiple medals.
Things To Know
Began training with Switzerland's team during the 2011-12 World Cup season.
Her mother, Hanni Wenzel, won four Olympic medals, including golds in the slalom and giant slalom, at the 1980 Lake Placid Games.
Her father, Harti Weirather, earned a gold medal in the downhill at the 1982 world championships.
Copyright 2014 Associated Press. All rights reserved. This material may not be published, broadcast, rewritten, or redistributed.