Bobsled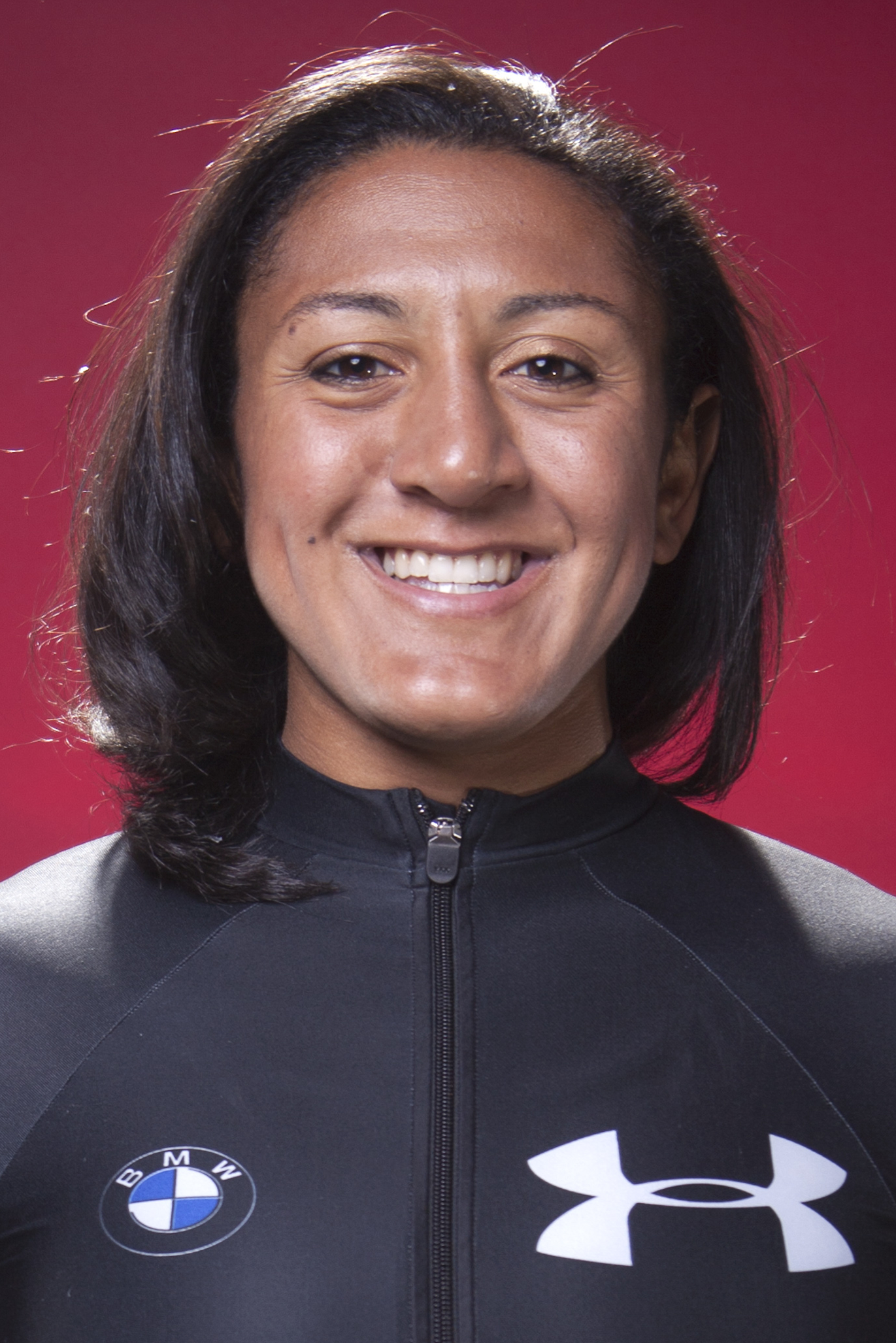 Elana Meyers
Age

29
Date of Birth

Oct. 10, 1984
Highlights
For a softball player from Georgia, Meyers has taken to the world of ice and snow better than probably even she imagined. Meyers combination of speed and strength made her an ideal push athlete, and she teamed with pilot Erin Pac to win a bronze medal at the Vancouver Olympics. Pac left the sport not long afterward and Meyers made the difficult, costly transition to becoming a driver _ and proved to be a natural. A bronze medal at the 2012 world championships in Lake Placid showed that the switch to being a driver was the right move, and five more medals last season (including another one at the world championships) only added to her confidence.
Runup
The start of this season has been Meyers best, which speaks to her mental strength. For one thing, its an Olympic year, when everything becomes more pressure-packed. For another, shes planning her wedding, which will occur not long after the Sochi Games. The way shes driven this season, no one would know anything is on her mind at all. Shes been getting great pushes regardless of whos in the back of the sled, and shes driving like a veteran _ not someone whos only been in the front seat for four years. With two golds and two silvers to open the World Cup season, Meyers clearly will be a medal favorite in Sochi.
Prediction
Anything less than gold or silver for Meyers would likely be a disappointment.
Things To Know
Meyers was a pitcher and shortstop at George Washington University, and was the first player ever to sign with the program.
She played professional softball for a short time.
Her father, Edward Meyers, still ranks among Navys all-time leaders in several rushing categories.
Copyright 2014 Associated Press. All rights reserved. This material may not be published, broadcast, rewritten, or redistributed.