Ice Hockey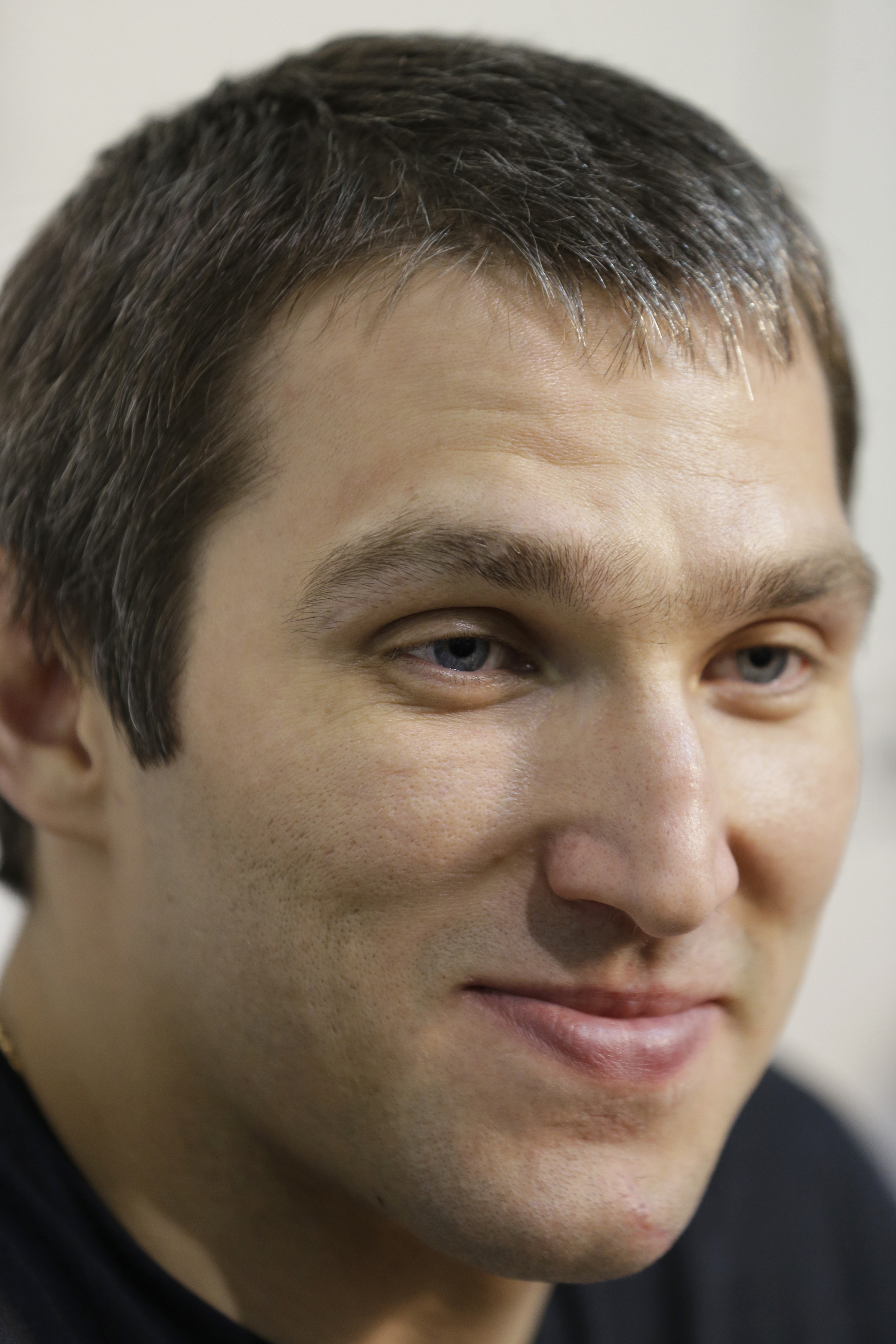 Alexander Ovechkin
Age

28
Date of Birth

Sept. 17, 1985
Highlights
The three-time MVP made his NHL debut with the Washington Capitals in 2005-06. He set a franchise record for most goals in a season by a rookie with 52. Ovechkin has scored 50 or more goals four times, another Capitals record. He made NHL history in August when he was named to the All-Star first team at right wing and, because of a voting error, was also named to the second team at left wing. On February 5, 2009, Ovechkin scored his 200th goal to become only the fourth player in the NHL to reach the milestone in four seasons. The others are Wayne Gretzky, Mike Bossy and Mario Lemieux. Ovechkin has always been passionate about representing his country in international events. In his first Olympics in 2006, Ovechkin scored five goals, including the one that eliminated Canada in the quarterfinals. He was named to the all-tournament team even though Russia did not medal. At the 2010 Olympics in Vancouver, Russia collapsed in the quarterfinals, losing to eventual champion Canada 7-3. Ovechkin planned to compete in Sochi even if the NHL had not reached an agreement to participate.
Runup
After the Capitals were eliminated from the playoffs in 2012, Ovechkin joined the Russian national team for the final three games of the IIHF World Championships. He scored two goals and recorded two assists to help Russia win the gold medal. A year later, he was jetlagged when he arrived for the quarterfinals at the 2013 World Championships. Although Ovechkin contributed a goal and an assist, the United States handed Russia an 8-3 loss, its worst defeat at a World Championships. Ovechkin started the 2013-14 NHL season on fire with 28 goals in his first 31 games, putting him on pace to exceed his career best of 65 goals. He was also in the hunt to join the elite "50 goals in 50 games" club. While his Capitals teammates were playing their final preseason game in Chicago in late September, Ovechkin was in Greece where he was the first Russian to carry the Olympic torch after the lighting in ancient Olympia. He tweeted "Best moment in my life!" That would no doubt be exceeded by a gold medal in Sochi.
Prediction
Sweden is expected to win the gold and Russia the silver. Although Russia could benefit from home ice, overwhelming pressure may be a disadvantage.
Things To Know
His mother, Tatiana, won two Olympic gold medals on the Soviet Unions womens basketball team in 1976 and 1980.
Russia has not won an Olympic medal in ice hockey since the 2002 team took home the bronze from Salt Lake City.
During the 2007-08 season, when he led the NHL with 65 goals and 112 points, Ovechkin became the first player to win all four of the leagues major awards.
Copyright 2014 Associated Press. All rights reserved. This material may not be published, broadcast, rewritten, or redistributed.