Ski Jumping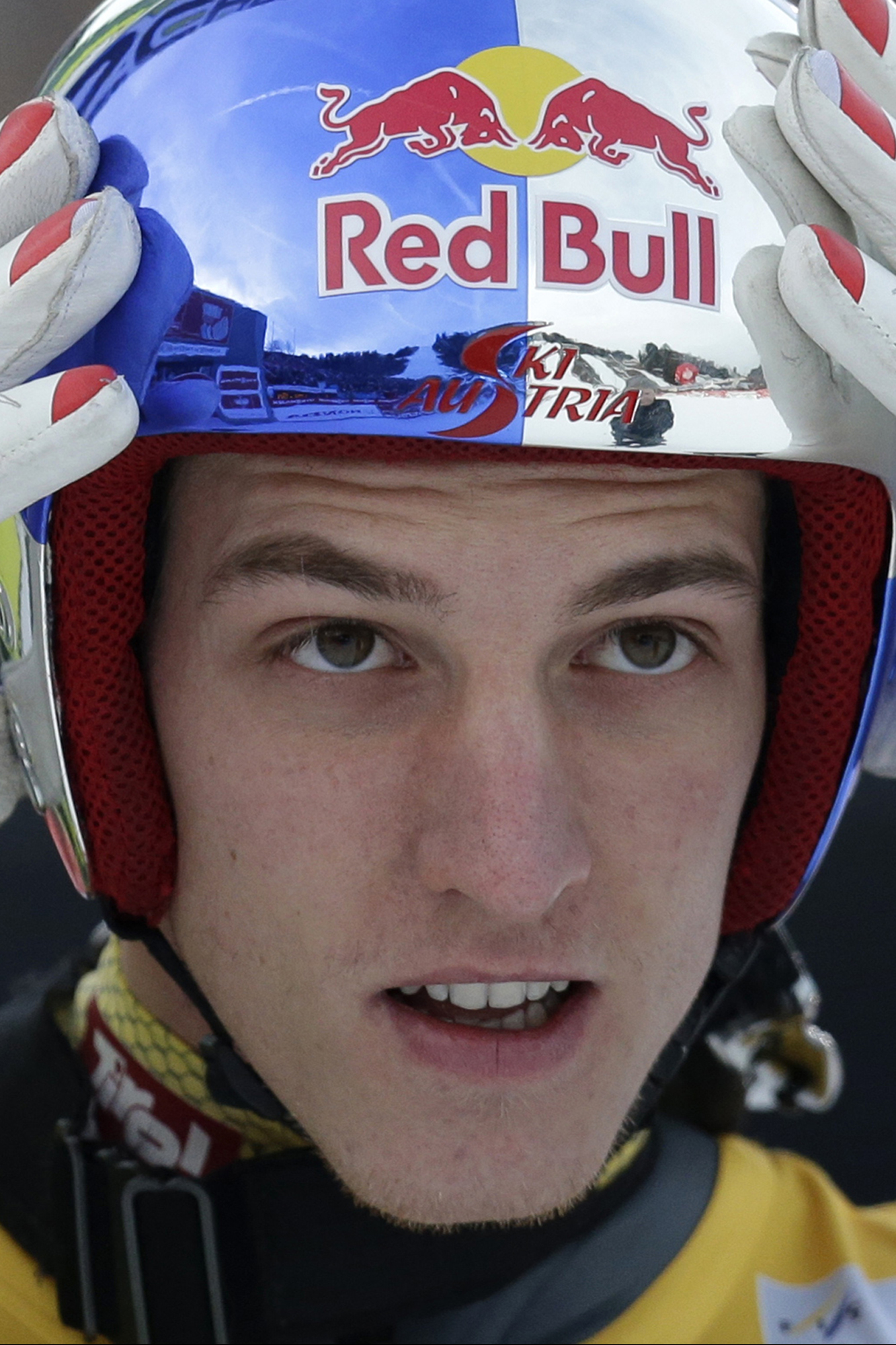 Gregor Schlierenzauer
Age

24
Date of Birth

Jan. 7, 1990
Highlights
Known as the Flying Austrian, the Austrian Eagle, King of the Air or just "Schlieri" to his fans, Schlierenzauer posted a record 52 victories in his first 166 World Cup starts. By comparison, four-time Olympic gold medalist Simon Ammann had 20 wins in his first 298 starts. A month after winning the individual and team gold medals at the 2006 Junior World Championships, Schlierenzauer sprang onto the World Cup circuit in Oslo, placing 24th. He clinched his first World Cup gold medal within nine months at Lillehammer, Norway. In the 2008-09 season, Schlierenzauer posted a record 13 World Cup victories, including six consecutive. At the 2010 Olympics, Schlierenzauer helped Austria defend the title it won four years earlier with a commanding victory. In both individual events, Schlierenzauer won the bronze medal behind Ammann, who is almost nine years older, and Adam Malysz of Poland, who is 12 years older. Schlierenzauer has also won six gold medals _ five team and one individual _ at World Championships. At the most recent edition in Val di Fiemme, Italy, he won an individual silver on the smaller hill and a gold and silver in the team events.
Runup
Last season, Schlierenzauer proved that he was again the dominant ski jumper on the World Cup circuit. He won 10 individual gold medals and made 16 podiums. Schlierenzauer captured one of his gold medals at the Olympic test event in Sochi. His longest jump at that venue of 105.5 meters tied Severin Freund of Germany. However, on the following day on the same hill, Schlierenzauer placed 25th. This season, Schlierenzauer won back-to-back World Cups in Kuusamo, Finland, and Lillehammer, where he also took second in the team event. He then just missed the podium, placing fourth at both Titisee-Neustadt, Germany, and Engelberg, Switzerland. However, Schlierenzauer had a sub-par outing at the first of the prestigious Four Hills events, placing ninth in Oberstdorf, Germany. While his physical talent is undeniable, Schlierenzauer has also acknowledged the mental aspect of the sport. He wrote on his website, "To me ski jumping is about freedom, but its a delicate sort of sport _ a lot of it happens inside your own head."
Prediction
Despite some uneven results, Schlierenzauer is a favorite for the gold medal, so he could eclipse his uncle and become the first Olympic champion in the family.
Things To Know
His uncle is three-time Olympic luge medalist Markus Prock, who won silver in 1992 and 1994 and bronze in 2002. Prock is also his manager.
Schlierenzauer has a talent for photography and is an avid Instagram user.
He has his own fashion label, announcing that a "fat down jacket and four pieces of headgear" were the first items available in his online shop.
Copyright 2014 Associated Press. All rights reserved. This material may not be published, broadcast, rewritten, or redistributed.