Freestyle Skiing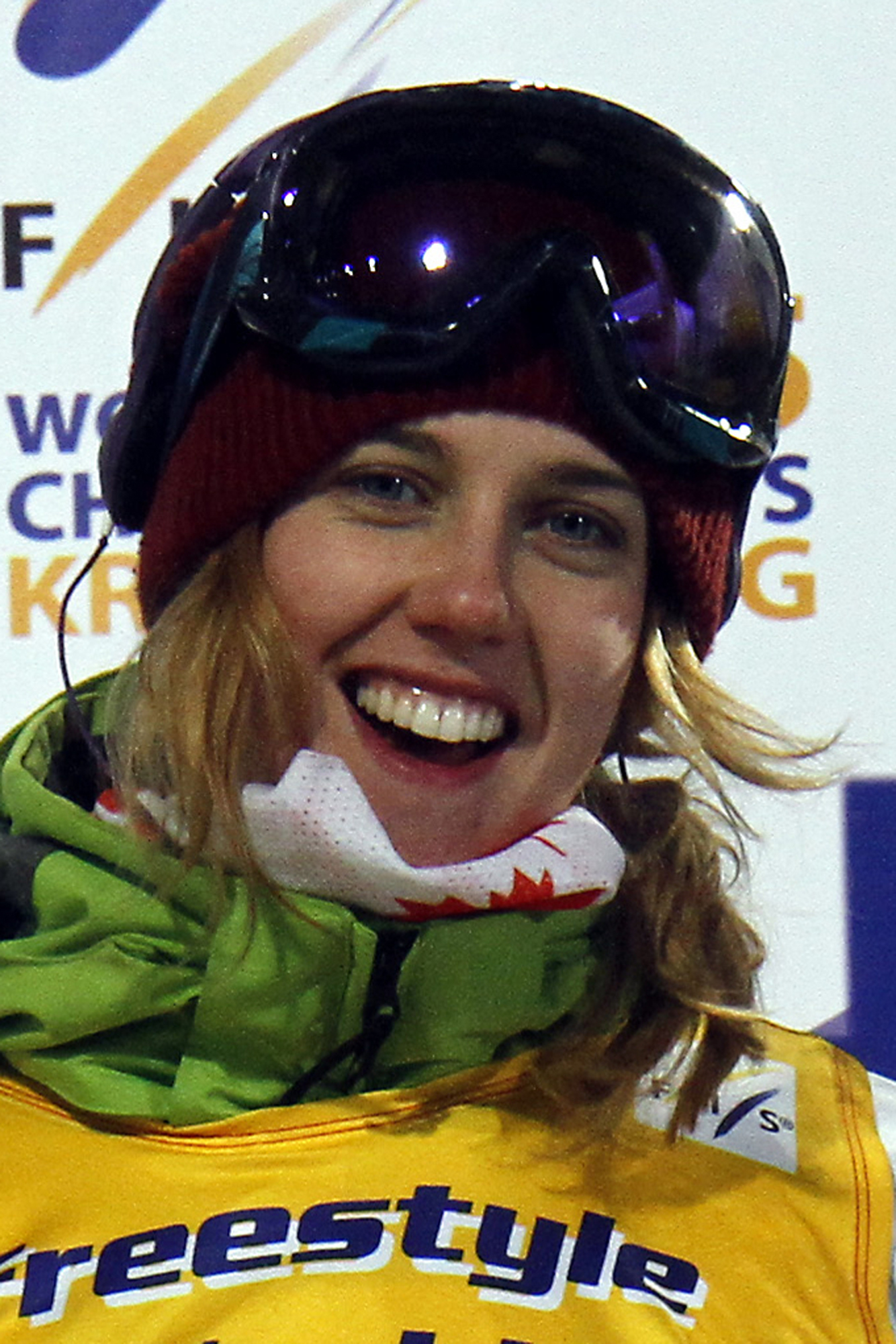 Roz Groenewoud
Age

24
Date of Birth

Dec. 10, 1989
Highlights
Groenewoud made her first World Cup halfpipe start in 2006 at Les Contamines, France, finishing an auspicious seventh. She earned her first World Cup podium in 2008 with a bronze medal in Valmalenco, Italy, then finally reached the top step on Jan. 21, 2011, in Kreischberg, Austria. Groenewoud followed that breakthrough performance with the gold medal in the World Championships in Park City, Utah. She came back strong in the 2011-12 season with major victories at the X Games and X Games Europe. But in between World Cup silver medals at Copper Mountain, Colo., and Mammoth Mountain, Calif., Groenewoud was shattered by the death of freeskiing pioneer Sarah Burke, her friend and mentor. Burke died Jan. 19, 2012, nine days after a training accident. After the Association of Freeskiing Professionals named Groenewoud the Halfpipe World Champion, she said Burkes "legacy has definitely been felt." During the 2013 X Games, ESPN aired a tribute to Burke just before Groenewouds first run. She said her eyes teared up and her goggles fogged and she struggled down the pipe. With her second run, she crashed on her final trick, but made up enough ground to win the silver behind American Maddie Bowman.
Runup
Groenewoud won the World Cup silver medal at the Olympic test event in Sochi in February. After placing 12th at the 2013 World Championships, she finished out the season on a high note with the gold at the World Cup in Sierra, Nevada, Spain. Groenewoud expected to pick up where she left off this season, but injured her left knee in training ahead of the Dew Tour in Colorado. Despite pain and a limited range of motion, Groenewoud managed a 10th place finish to qualify for the Canadian Olympic team, calling it a "consolation prize" on Twitter. She even performed her first flare in competition. However, due to the instability in her left knee and lingering discomfort in her right knee, Groenewoud decided to undergo arthroscopic surgeries on both knees on Dec. 17. She anticipated a complete recovery in four to six weeks. "While it wasnt my plan to have my first knee surgery happen this close to the Olympics, and on both knees, this is what needed to be done," Groenewoud said. "No one said this Road to Sochi would be easy, but, luckily, I like challenges."
Prediction
If Groenewoud fully recovers from knee surgery, she has the experience to contend for a medal.
Things To Know
For competition, she always wears purple underwear, purple hair elastics, a Canadian flag bandana and red lipstick.
Groenewoud practices yoga daily and attends yoga classes of all types when on the road.
She has worked on overcoming her fear of needles. "I couldnt even look at them, let alone touch them."
Copyright 2014 Associated Press. All rights reserved. This material may not be published, broadcast, rewritten, or redistributed.