Snowboarding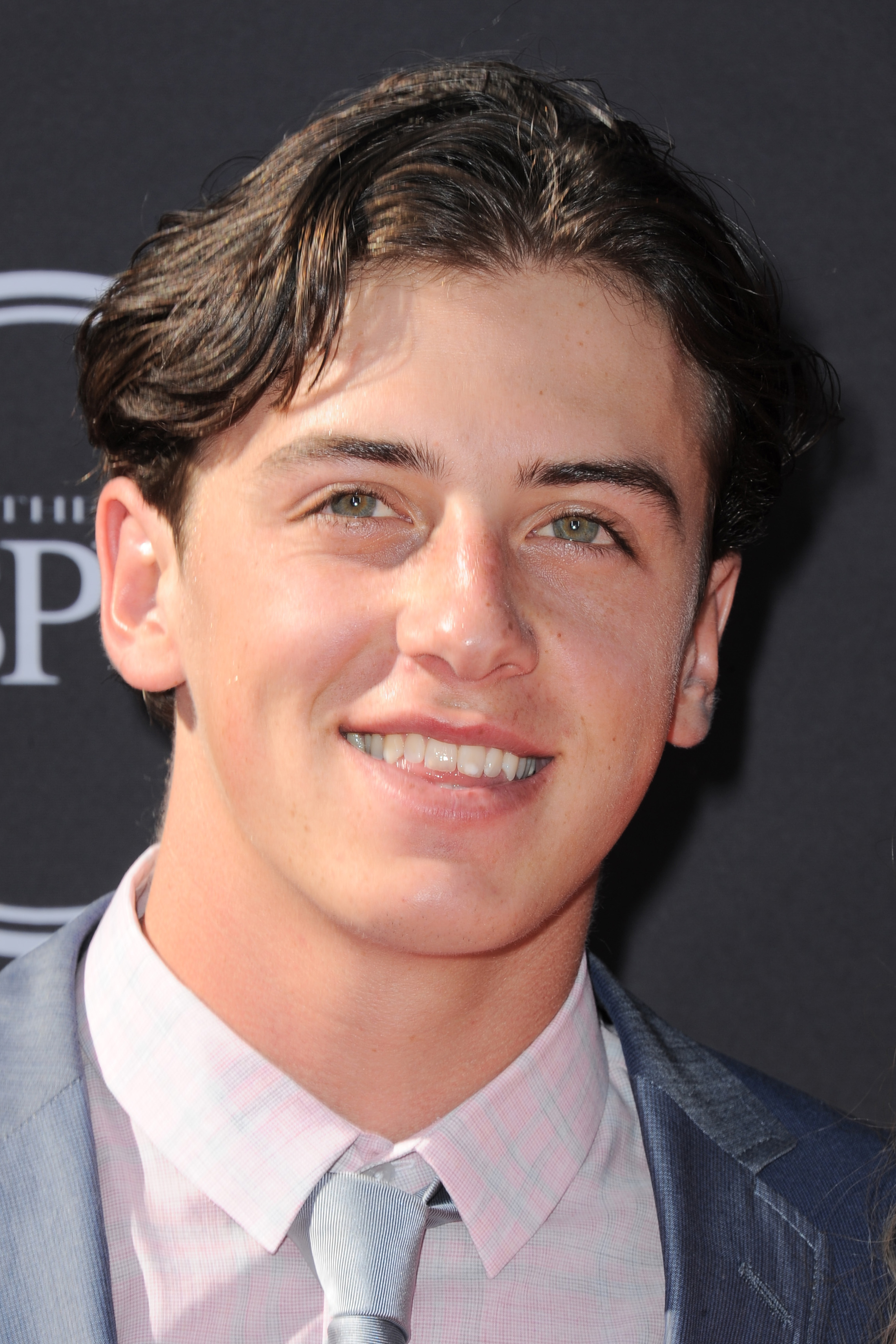 Mark McMorris
Age

20
Date of Birth

Dec. 9, 1993
Highlights
Despite growing up in Saskatchewan, a flat region of Canada with no mountains, McMorris was drawn to snowboarding. He the first rider to land the incredibly difficult backside triple cork 1440 in competition. McMorris placed eighth in his World Cup debut in Quebec City in big air, which is not an Olympic event. Then in his first slopestyle World Cup competition, McMorris won the gold medal in Calgary in January 2010 at age 16. McMorris took the silver in slopestyle at his first Winter X Games, followed by the gold at the 2011 World Snowboard Tours Air & Style competition. He captured gold medals in both of his events at the 2012 X Games in Aspen. The biggest two weeks of the young Canadians career came in January 2013, when he won the slopestyle silver medal at the 2013 World Championships in Stoneham, Quebec, and was sixth in big air. He built on that performance with a silver medal in big air at the X Games in Aspen, culminating with a record 98.00 in slopestyle to win the gold. That event had been touted as a showdown between McMorris and two-time Olympic halfpipe gold medalist Shaun White, who was fifth.
Runup
In his first competition this season, McMorris won the Dew Tour event in Breckenridge, Colo. However, his rivalry with White took a backseat when White sprained his ankle in the halfpipe and did not compete in slopestyle. McMorris qualified only 11th, but was untouchable in the final. He landed nearly the best run of his career, scoring 97.80 points. The run was composed of a hardway backside 270 on the down rail, cab 270 to fakie, cab 12, front 10 double, backside 270 over the rainbow, double back flip, and then the famed triple cork 1440. Sven Thorgren of Sweden was second with a score of 91.00 and fellow Canadian Max Parrot was third in 89.00, which shows how much ground the rest of the field has to make up on McMorris. At the next event on the circuit, the U.S. Grand Prix in Copper Mountain, Colo., where White was third with a score of 90.75, McMorris didnt bother to show up.
Prediction
McMorris is a favorite for the gold, especially if White stretches himself too thin with two events.
Things To Know
McMorris nickname is McLovin.
His philosophy of life is "Find something you love and go for it."
McMorris & McMorris, an MTV Canada documentary series, follows Mark and his brother Craig as they travel the world snowboarding.
Copyright 2014 Associated Press. All rights reserved. This material may not be published, broadcast, rewritten, or redistributed.