Skeleton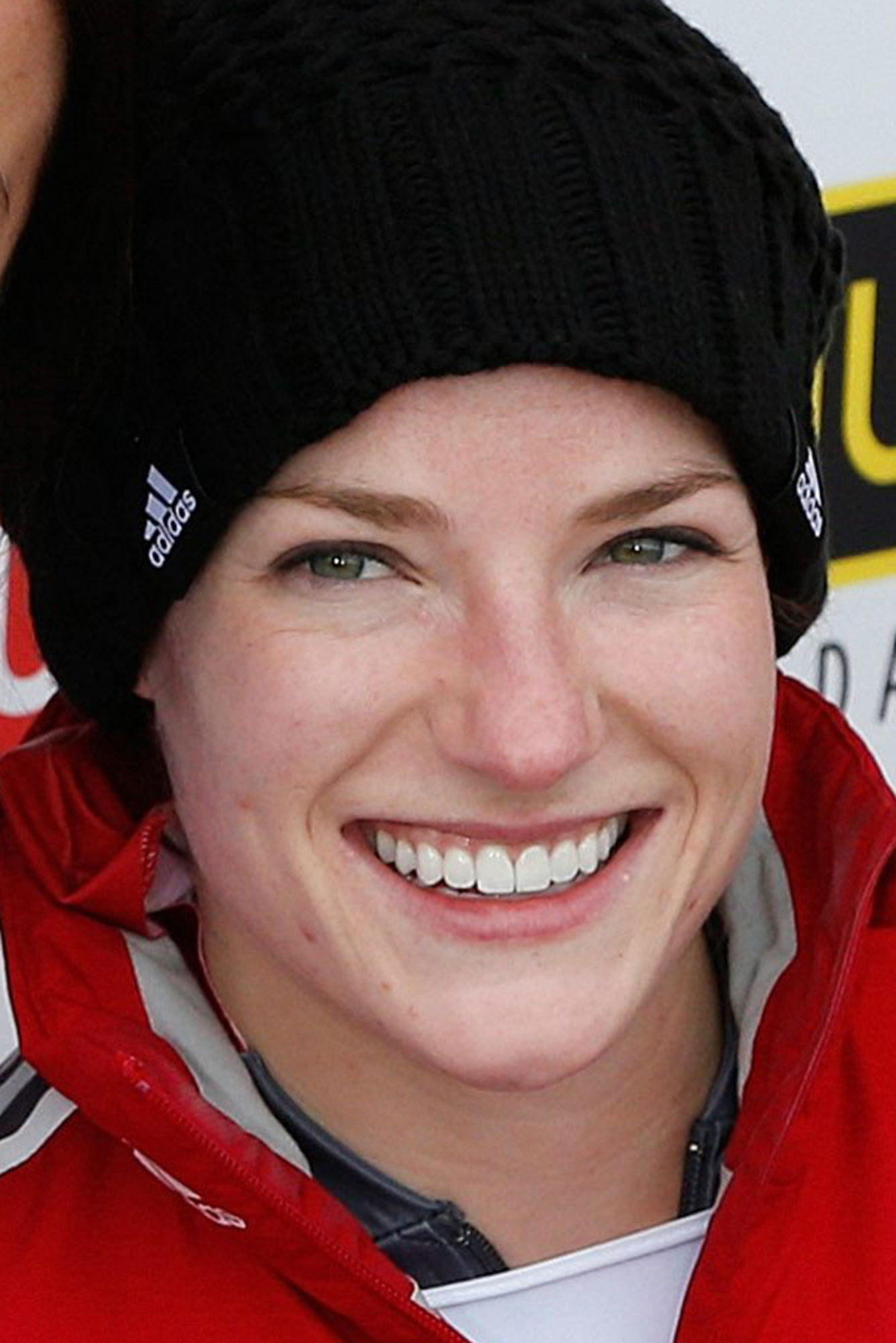 Sarah Reid
Age

26
Date of Birth

June 2, 1987
Highlights
Born in Calgary eight months before the 1988 Winter Olympics, Reids initial claim to fame was becoming Canadas first junior world skeleton champion in 2008. That victory in Igls, Austria, earned her a starting spot in the World Championships the following week in Altenberg, Germany, where she placed eighth. Although Reid did not make the Canadian team for the 2010 Vancouver Olympics, she was still able to take part. Reid served as a forerunner, one of the athletes who go down the track before competition begins to make sure all systems are working. "It was an amazing way to feel the Games and get to be a part of it without the pressure of being a competitor," Reid said. Resuming competition, she worked her way into some Top 10 finishes on the World Cup circuit, but did make the podium until winning at Lake Placid, N.Y., in November 2012. Riding a new sled which was easier to maneuver and for which she chose the motif and colors, Reid defeated teammate Mellisa Hollingsworth by 0.03. She went on to win a pair of silver medals and a bronze, ranking fifth for the World Cup season.
Runup
Reid did not compete in the test event in Sochi in February, but has taken training runs on the Olympic track. She finished the 2012-13 season with momentum, winning two bronze medals at the 2013 World Championships in St. Moritz, Switzerland, in the individual and mixed team events. Starting this season, Reid was sixth in Calgary, Alberta, which was good enough to punch her ticket to Sochi. Originally Reid had placed seventh, just shy of locking up the Olympic berth, but moved up to sixth when Noelle Pikus-Pace of the U.S. was disqualified. Pikus-Pace, who had been the fastest woman on the ice, was punished for having extra tape on her sled handle. Reid then returned to the podium with a bronze medal at the World Cup in Park City, Utah, on Dec. 6, 2013. She did not fare well the following week in Lake Placid, placing 14th on the first day of World Cup competition and 12th on the second. Reid said her biggest issue is consistency as she goes into her first Olympic Games as a competitor.
Prediction
Reid could slide onto the podium for a medal if she has four good runs, but is not a gold-medal favorite.
Things To Know
Reids helmet is painted with a "Day of the Dead" image of a girls face that is half normal and half skull. She calls it a "mixture of feminine, but still kind of scary."
Canada announced the Olympic skeleton team in a Calgary movie theatre, with about 70 kids in attendance. Reid was disappointed she didnt get to stay and watch the movie "Frozen."
Reid was a dancer for 11 years before falling in love with skeleton at the 2003 Bobsleigh Canada Skeleton talent ID camp.
Copyright 2014 Associated Press. All rights reserved. This material may not be published, broadcast, rewritten, or redistributed.