Speedskating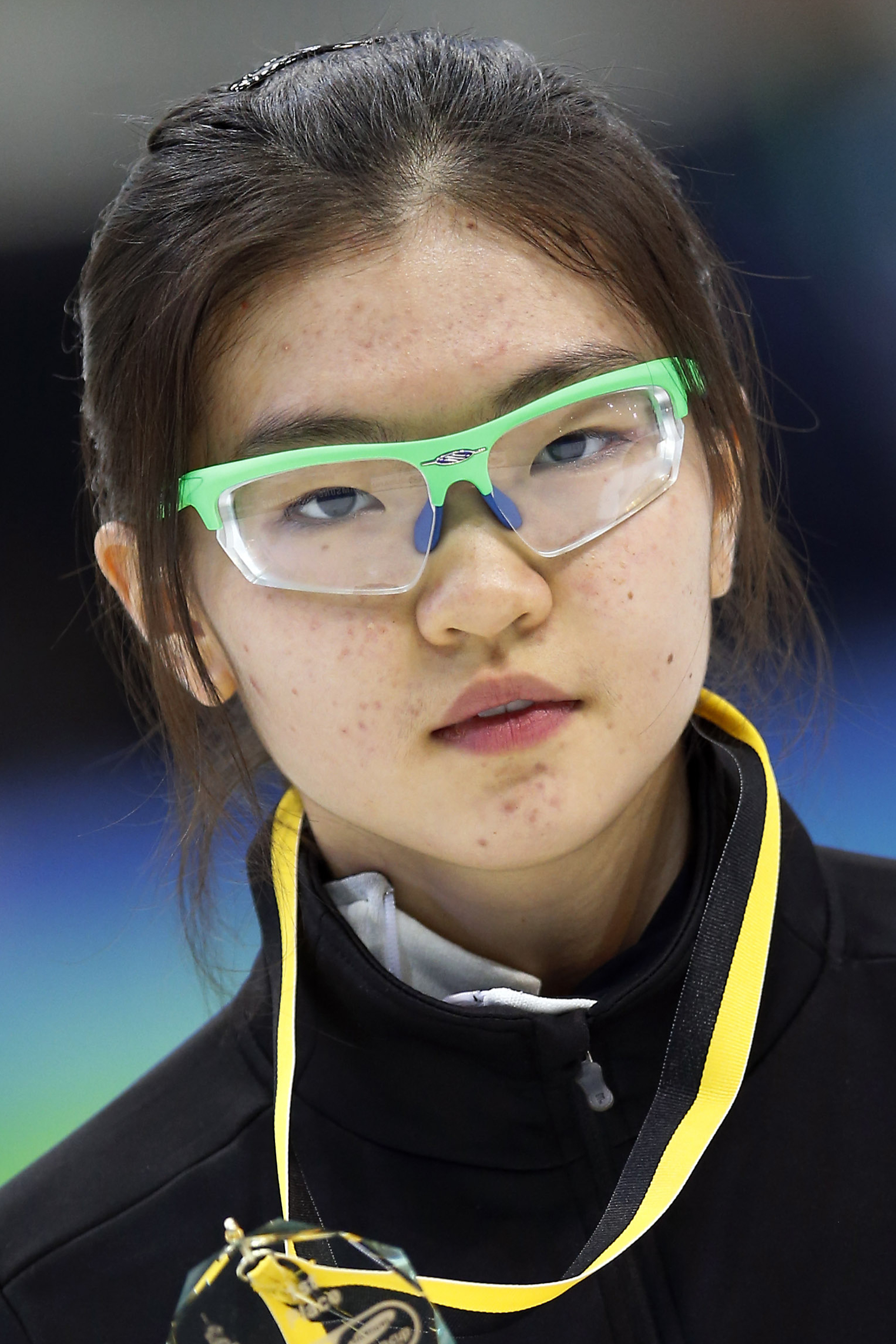 Shim Suk-hee
Age

17
Date of Birth

Jan. 30, 1997
Highlights
Shims nickname is "Next Generation Skating Queen" and she lives up to the billing. She was just a 15-year-old princess when she took the short track circuit by storm in the 2012-13 ISU season. Shim, coming off her overall gold medal in the 2012 World Junior Championships, won nine World Cup individual titles and was part of a winning 3,000-meter relay. She also won the overall title in the 1,500. Shim says her personal highlight was breaking the 1,000-meter world record and winning three gold medals at the 2012 World Cup event in Calgary. At the 2013 World Championships in Hungary, Shim won gold in the 3,000 (which is not an Olympic event for women), silver in the 1,500 meters and the bronze overall. Though shes now a veteran on the ice, her youth came to the surface during the victory ceremony at the 2012 Winter Youth Olympic Games in Innsbruck. Shim was in tears on the podium after winning the 1,000-meter gold medal because her friend and teammate had crashed at the end of the race and was eliminated.
Runup
Shim hasnt missed a beat this year. In the four ISU World Cup events held September through November, she won six individual events and was part of three winning relays. She holds the overall lead in the 1,000 and the 1,500. In the First ISU World Cup in Shanghai, Shim won the 1,500, 1,000 and relay. At the second stop in Seoul, she won gold in the 1,000 and relay, silver in the 1,500 and was fourth in the 500 before the home crowd. At Turin, Italy, Shim won the 1,500, 1,000 and relay. For her final World Cup tune-up in November in Kolomna, Russia, Shim won the 1,500, placed third in the 500 and was part of the silver-medal winning relay. She has won at least two titles in nine consecutive World Cup events dating back to last season. Although South Korea led all countries with eight medals in short track speedskating at the 2010 Vancouver Olympics, China won all four gold medals in the womens events. South Koreas womens team won a silver and two bronze medals.
Prediction
Shim is the overwhelming favorite in the 1,000 and 1,500 meter races, while South Korea should finish no worse than second in the 3,000-meter relay.
Things To Know
Influenced by her older brother, Shim took up short track at age 7.
Her motto is "Never Give Up."
Shim hopes emulate her idol, Jin Sun-yu, who was 17 when she won three gold medals at the 2006 Turin Olympics.
Copyright 2014 Associated Press. All rights reserved. This material may not be published, broadcast, rewritten, or redistributed.