Snowboarding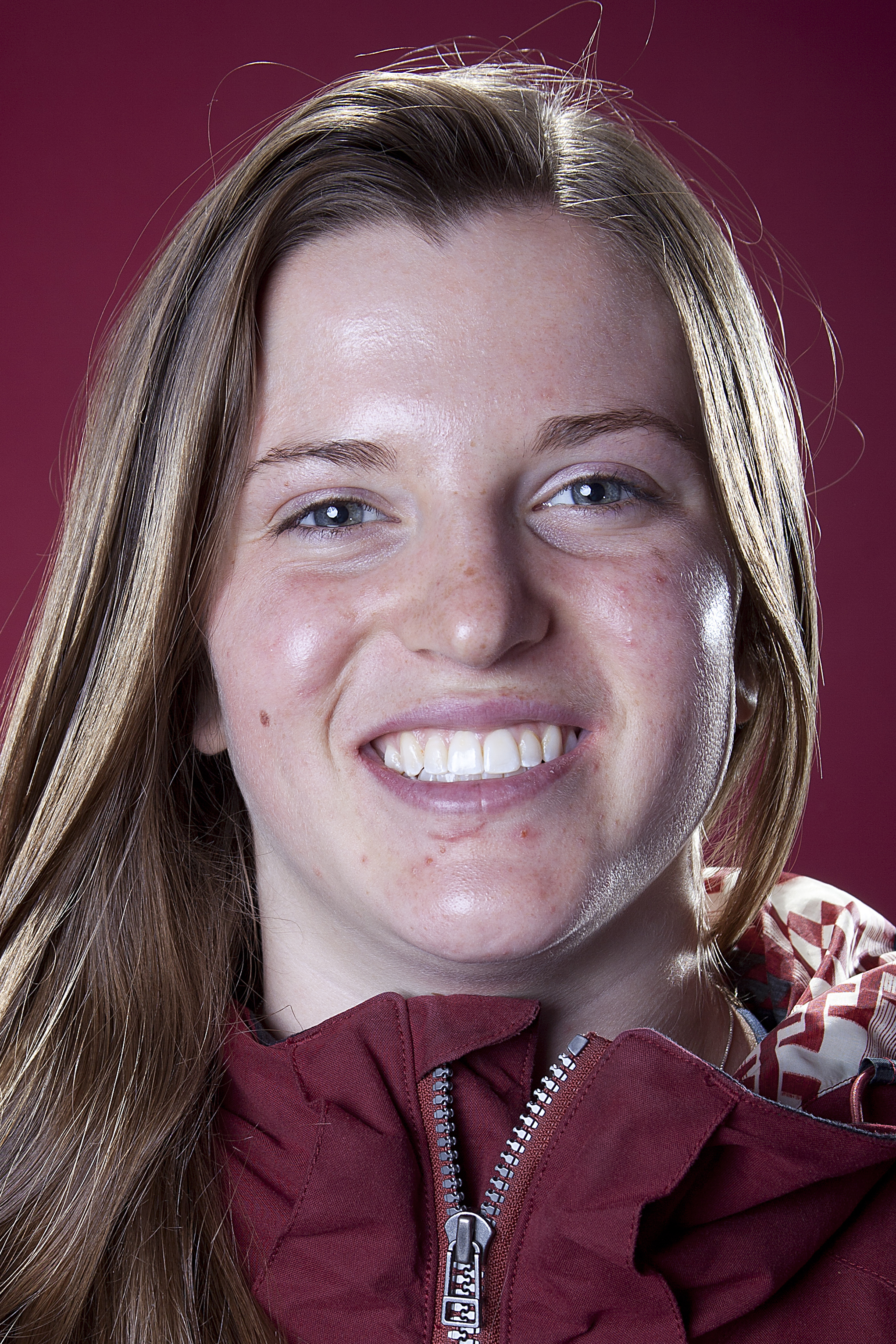 Arielle Gold
Age

17
Date of Birth

May 4, 1996
Highlights
Gold competed in rodeos and jumping events before she was spurred to take up snowboarding by older brother Taylor, 20, who is also on the U.S. Olympic team. Gold took part in her first World Cup in August 2011, placing eighth in Cardrona, New Zealand, in halfpipe. Gold won silver medals in both the halfpipe and slopestyle events at the 2012 Youth Olympic Games in Innsbruck, Austria, then followed that performance with the gold medal at the Youth World Championships in Spain. But it was a two-week run the next year that solidified her position as the rising star in halfpipe. Gold won gold in the World Championships halfpipe at age 16 to become the second youngest athlete, male or female, to win the title. The runner-up, Holly Crawford of Australia, was 12 years her senior. Later that week, Gold replaced the injured Gretchen Bleiler in the SuperPipe at the Winter X Games and took the bronze medal. She then made her first World Cup podium in Park City, Utah, in February 2013, earning the silver. Gold was the top qualifier in the Olympic test event in Sochi before dropping to 11th in the final.
Runup
Known for her technical grabs and explosive airs, Gold opened the season with a ninth-place finish in New Zealand in August. Competing in her home state of Colorado in the Dew Tour halfpipe in December, Gold was fourth overall and second among Olympic-eligible Americans. The following week, the Gold siblings were part of U.S. sweeps in mens and womens halfpipe at the U.S. Grand Prix at Copper Mountain, Colo. In the event, which doubled as a World Cup, Taylor won the gold while Arielle took home the silver. Arielle had been the leader after the qualification round, but was surpassed in the final by 2002 Olympic champion Kelly Clark, who threw down a huge score of 98.0. Gold scored 91.25 while Bleiler came in third at 86.00. "Im just stoked," said Gold, who has proven she can hold her own against seasoned snowboarders such as Clark and Bleiler. She says she tries to ride with her brother Taylor as much as possible.
Prediction
Gold has a good shot at the Olympic podium, but will be hard-pressed to live up to her name.
Things To Know
Golds mother worries about her and covers her eyes during her runs.
She has two horses, Sparky and Bugs, and aspires to be a veterinarian after her snowboarding career _ or the owner of a bake-smoothie shop.
Golds advice for young girls who want to learn to snowboards: "Get a pair of butt pads! I guarantee they'll be your best friend by the time you learn to stay on your feet."
Copyright 2014 Associated Press. All rights reserved. This material may not be published, broadcast, rewritten, or redistributed.